Sell Exxon Mobil As Oil Passes $40? 3 Things You Need to Know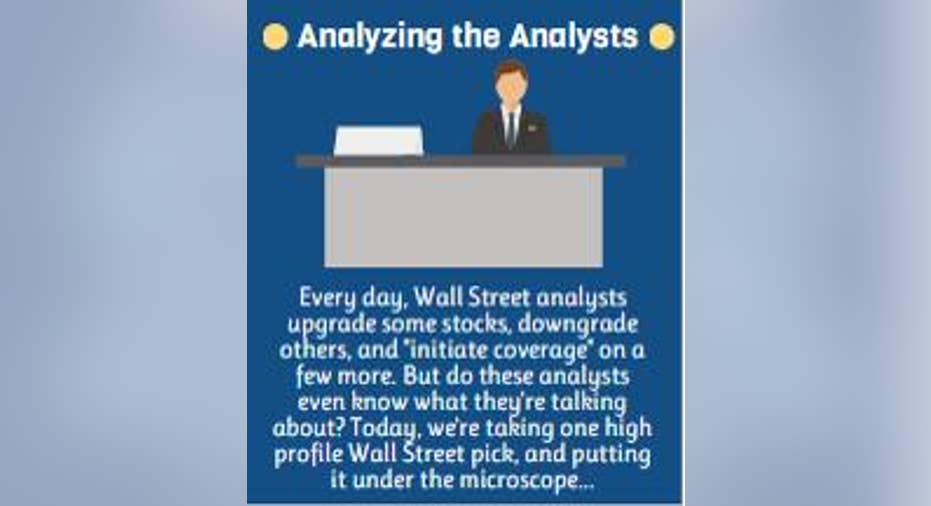 As oil prices in the United States hit a 2016 high of $40.23 a barrel, two new stock ratings have emerged on Wall Street. Both affect oil majors -- ExxonMobil and Chevron to be exact -- but here's the funny thing: Wall Street doesn't seem so keen on either one of them.
The newsAccording to our records here at Motley Fool CAPS, the analysts at Nomura Securities are some of the sharpest knives in the stock analysis drawer. Not only has Nomura outperformed 97% of the analysts we track over the past four years. Nomura also boasts the enviable record of having been right on all three of its energy sector recommendations during this period.
Here's the worrisome thing: Despite the fact that oil prices appear to be on an upswing this week, Nomura still isn't convinced it's time to buy ExxonMobil and Chevron. In fact, it actually recommend "reducing" your exposure to Exxon.
Oil -- it's a bubble no more. Image source: ExxonMobil.
Here are three reasons why.
Thing 1: Exxon is great, but...Nomura starts off its "reduce" recommendation for Exxon in a curious place -- praising the oil major for its "downstream integration and resilience"and a business model that's "best-in-class."
As explained in a StreetInsider.com write-up of Nomura's rating, the analyst sees Exxon as admirably positioned to survive a prolonged dive into "low oil prices" (because even $40 isn't all that expensive in light of recent history). Nomura says Exxon's financial position is also "best in class," and even improving, as ExxonMobil ratchets back its capital spending. According toS&P Global Market Intelligence data, Exxon's capital spending declined by nearly one-third between 2014 and 2015 -- and it's down by nearly half from what the company spent in 2012.
Thing 2: But Exxon has limited optionsBy the same token, though, ExxonMobil has cut capex so much already that Nomura sees "little scope" for further reductions producing a positive effect on free cash flow at the company. Even now, free cash flow isn't looking particularly health.
After subtracting $26.5 billion in capital expenditures made in 2015, from the $30.3 billion in operating cash flow produced that year, Exxon ended 2015 with free cash flow of only $3.8 billion in real cash profits -- a far cry from the company's $16.2 billion in reported "net income."
Meanwhile, debt is surging, and cash reserves are shrinking. At last report, Exxon's balance sheet featured a net debt balance of $15 billion.
Thing 3: Chevron could do betterAs it turns out, Nomura believes the other oil stock it initiated coverage on today, Chevron, has better free cash flow prospects than does Exxon. According to Nomura, "Chevron is the most geared supermajor to oil prices with its growth offering the greatest change in free cash flow."
In other words, even if oil prices do hold at $40, and even continue to strengthen, while this will benefit ExxonMobil, it will benefit Chevron even more.
Analyzing the analysisIs Nomura right about all this? Without delving into all of the details of what might or might not happen in 2016 and beyond, here's how I look at the numbers today: Nomura is right that free cash flow is a problem at both of these oil majors.
Reviewing the financial statements at Exxon, it's clear that this company almost never generates free cash flow at levels even approaching its reported net income -- but the disparity has rarely been as great as it is today. At $3.8 billion in free cash flow, and also considering the effect of $15 billion in net debt, ExxonMobil shares currently sell for an enterprise value to free cash flow ratio of more than 100. That's an insane valuation, and a big reason Nomura is right to warnthat Exxon's "premium multiple [is] too wide [compared] to the peer group."
On the other hand, I wouldn't be too quick to buy Chevron, either. (And indeed, while it rates it more highly than Exxon, even Nomura only gives Chevron a "neutral" rating.) While Exxon is generating only minimal cash profit today, Chevron is actually burning cash. At the same time as the company reported "earning" a $4.6 billion "profit" last year, free cash flow at Chevron ran to negative $10 billion.
Long story short, I'm honestly not certain why Nomura is even talking about either of these companies today, because from where I sit, neither of them looks like any kind of a bargain.
[if !supportAnnotations]
[endif]
The article Sell Exxon Mobil As Oil Passes $40? 3 Things You Need to Know originally appeared on Fool.com.
Fool contributorRich Smithdoes not own shares of, nor is he short, any company named above. You can find him onMotley Fool CAPS, publicly pontificating under the handleTMFDitty, where he's currently ranked No. 278 out of more than 75,000 rated members.Rich's reservations notwithstanding, The Motley Fool still owns shares of ExxonMobil, and The Motley Fool recommends Chevron. Try any of our Foolish newsletter servicesfree for 30 days. We Fools may not all hold the same opinions, but we all believe thatconsidering a diverse range of insightsmakes us better investors. The Motley Fool has adisclosure policy.
Copyright 1995 - 2016 The Motley Fool, LLC. All rights reserved. The Motley Fool has a disclosure policy.