SeaWorld and the Dead Whale Bounce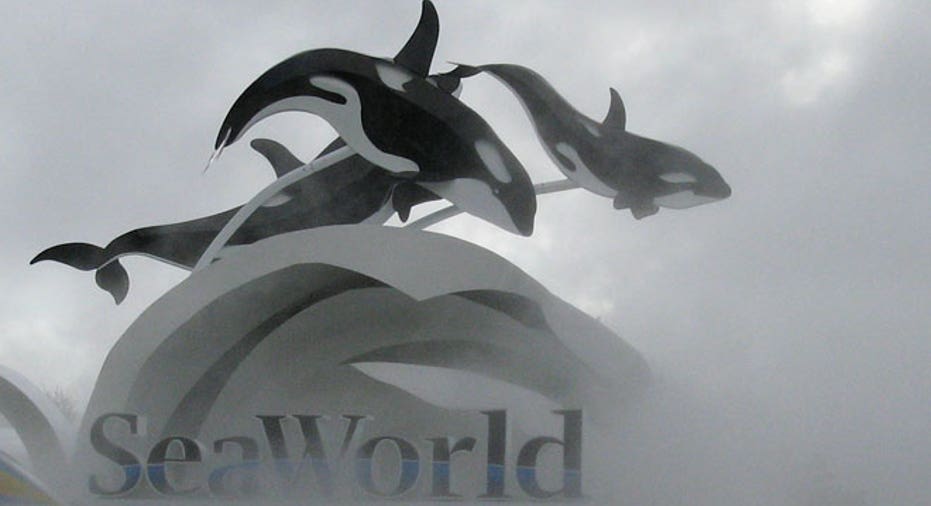 Source: SeaWorld
SeaWorld Entertainmentdelivered what appears to be a rough quarter on the surface. Thursday morning's report saw revenue slide 3% since the prior year's second quarter, worse than the 2% year-over-year dip that analysts were targeting.
Adjusted earnings of $0.22 a share fell well short of both the $0.43 a share it posted a year earlier and the $0.40 a share that Wall Street pros were expecting. Attendance dipped since the prior year's springtime quarter, something that the market has seen in all but two quarters since SeaWorld went public more than two years ago.
Unlike other theme parks that have been able to raise prices for admissions in this improving climate, SeaWorld is having to discount the experience to get folks through its turnstiles. If experiencing a 1.6% year-over-year drop in attendance isn't bad enough, the average guest spent 1.8% less than a year earlier as a result of a 2.8% drop in the average price to get in and flat in-park spending. That's adding insult to injury, suggesting that it's not just the folks sitting in the first few rows of a Shamu show that are all wet.
All of this would seem to be the perfect recipe for another earnings season splashdown, but the stock actually inched higher initially on the news. Minutes into the trading day the stock peaked when it traded 6% higher than the day before. What gives? Is the market on crazy pills?
Spoiler alert: Wall Street isn't scarfing down crazy pills. You just need to frame the report in its proper perspective.
Bait and switchThere are several reasons why SeaWorld stock moved higher after an otherwise dreadful report. Let's break it down for those that haven't taken the time to dive beneath the surface.
Attendance is actually higher so far this year. After back-to-back years of 4% declines in annual attendance, we're off to a better start in 2015. SeaWorld has entertained 9.7 million guests across its parks through the first six months of the year, 0.7% ahead of the prior year. The first quarter's spike in attendance was credited largely to Easter falling in March this year as opposed to April last year, so the only real apples to apples -- or orcas to orcas -- comparison was to combine both quarters. SeaWorld is more popular on that front.
Per capita spending has improved sequentially. As great as the first quarter may have seemed in terms of turnstile clicks, the average price to get in plunged 5.6% compared to a year earlier and in-park spending per capita dipped 1.7%. The news was better during the second quarter.
Adjusted EBITDA should improve nicely during the second half. SeaWorld reaffirmed its guidance calling for flat to slightly positive adjusted EBITDA for all of 2015. That's important because it has fallen 12.5% through the first half of the year. It implies a strong bounce during the second half to even things out, and that's reassuring even if it has had to resort to cutting costs to get there.
Joel Manby -- brought in as CEO after heading up Dollywood's parent companyin April-- told investors that he will unveil his new strategic vision for the chain on Nov. 6. Anything that he can do to position the chain away from controversy will go a long way to winning back the consumer and investor.
Sure, SeaWorld has a long way to go before we can call this a turnaround. The stock continues to trade near its all-time lows, and we're still far from the peak audience and financials of 2012. But at least things seem to be bottoming out. The Blackfishfallout is starting to fade. There's a light at the end of the picket line.
The article SeaWorld and the Dead Whale Bounce originally appeared on Fool.com.
Rick Munarriz owns shares of SeaWorld Entertainment. The Motley Fool has no position in any of the stocks mentioned. Try any of our Foolish newsletter services free for 30 days. We Fools may not all hold the same opinions, but we all believe that considering a diverse range of insights makes us better investors. The Motley Fool has a disclosure policy.
Copyright 1995 - 2015 The Motley Fool, LLC. All rights reserved. The Motley Fool has a disclosure policy.