Seaspan Corporation's Earnings Keep Sinking but a Bottom Might Be Ahead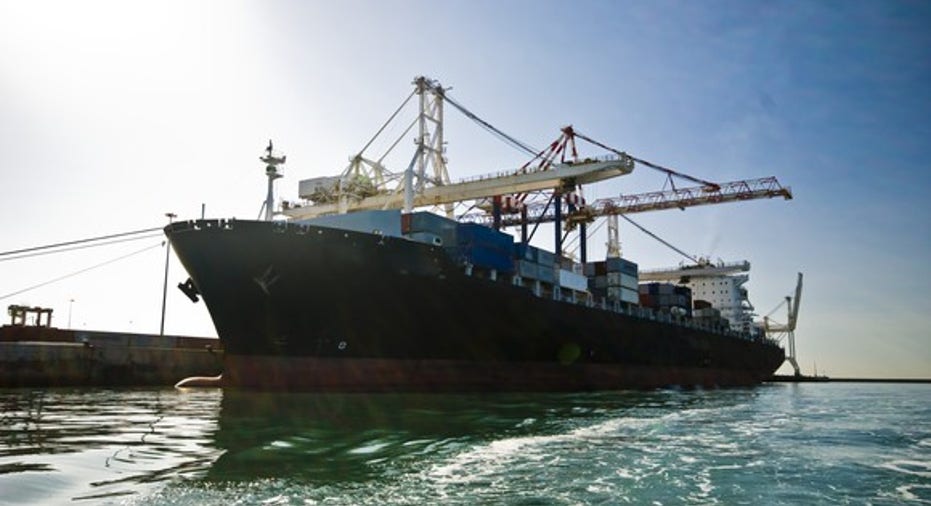 The first quarter was another rough one for Seaspan Corporation (NYSE: SSW) as revenue continued to slide causing earnings to plunge. That said, there were several positives in the quarter, including a pronounced recovery in shipping rates for smaller Panamax vessels. Because of that, the company's focus is on capturing opportunities so it can participate in what it believes is an imminent recovery in the market.
Seaspan Corporation results: The raw numbers
Data source: Seaspan Corporation.
Image source: Getty Images.
What happened with Seaspan Corporation this quarter?
The Hanjin bankruptcy continues to weigh on results:
Revenue slipped again this quarter and came in at the low end of its guidance range of $200 million to $204 million. Driving the decline was the impact of lower average lease rates for vessels on short-term charters and the continued impact of the Hanjin bankruptcy since the three ships it had leased to that company remain off-hire.
As a result of that bankruptcy, as well as some changes in its fleet, total utilization was just 91.6% in the quarter, down from 97.2% in the year-ago period. That said, by the end of the quarter, its entire operating fleet was either on charter or committed to a future one.
Earnings also plunged due to the decline in revenue. The company, however, did an excellent job of keeping expenses in check, which fell across the board. One of the highlights were ship operating expenses, which not only fell 4.2% to $45.6 million but that result was below its guidance range of $48 million to $50 million.
The decline in earnings on a per-share basis continued to outpace both revenue and net earnings because Seaspan issued equity over the past year to shore up its balance sheet. The company continued that trend, raising another $24.7 million in an "at-the-market" offering during the quarter.
Cash available for distribution to common shareholders tumbled 40% to $60.3 million.
Seaspan also announced that it had deferred the delivery dates of its two uncontracted newbuilds from later this year until early next year, which gives it more time to find customers for those vessels.
What management had to say
CEO Gerry Wang commented on the quarter by saying:
As Wang points out, Seaspan generates relatively stable revenue since it signed the bulk of its fleet to long-term time charters. It does, however, have some exposure to the more volatile short-term market via its small Panamax fleet, which provides about 6% of its revenue. That market had been under significant pressure after spot rates sank to record lows that were below the company's breakeven. However, with those rates doubling, it will provide a boost because every $1,000-per-day increase in the average spot rate for the year would add $10 million in annual revenue.
Looking forward
Seaspan's focus remains on continuing to build out its long-term fleet. Its desire is to seek out opportunities to acquire ships already signed to long-term contracts so it can bulk up its backlog, which fell from $5.2 billion to $5 billion over the past quarter. With nearly $300 million of cash on the balance sheet and about $50 million left on its "at-the-market"offering, the company has ample liquidity to make acquisitions.
10 stocks we like better than SeaspanWhen investing geniuses David and Tom Gardner have a stock tip, it can pay to listen. After all, the newsletter they have run for over a decade, Motley Fool Stock Advisor, has tripled the market.*
David and Tom just revealed what they believe are the 10 best stocks for investors to buy right now... and Seaspan wasn't one of them! That's right -- they think these 10 stocks are even better buys.
Click here to learn about these picks!
*Stock Advisor returns as of April 3, 2017
Matt DiLallo owns shares of Seaspan. The Motley Fool recommends Seaspan. The Motley Fool has a disclosure policy.