Sears to close more stores, sales continue fall in 2Q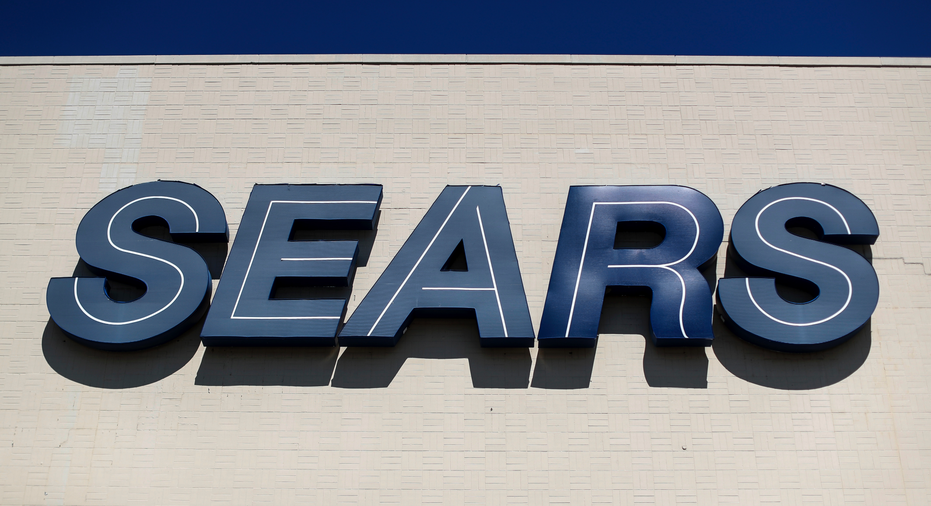 Sears continued to struggle in its second quarter with declining sales amid heightened competition from the likes of Walmart to Amazon. It now says it will close even more stores.
The Hoffman Estates, Illinois retailer, which operates Sears and Kmart stores, has been trying to cut costs by closing stores, including 180 this year and already had plans to cut another 150 stores. It now plans to shutter an additional 28 Kmart stores.
"The retail environment remained challenging," Sears Holdings Corp. said in a statement.
The company reported Thursday that its second-quarter loss narrowed to $251 million, or $2.34 per share. Losses, adjusted for one-time gains and costs, came to $1.16 per share.
Revenue fell 23 percent to $4.37 billion in the period. Sales at stores open at least a year, a key measure of a retailer's health, dropped 11.5 percent. At Kmart, the measure dropped 9.4 percent, while at Sears stores, that figure was down 13.2 percent.
Chairman and CEO Edward Lampert, whose hedge fund has forwarded millions in funding to keep Sears afloat, has long pledged to turn the company's fortunes around and that the retailer would find ways capitalize on its best-known brands like Kenmore appliances and DieHard car batteries, as well as its vast holdings of land.
Last month, it began selling its appliances on Amazon.com, including Kenmore smart appliances that can be synced with Amazon's voice assistant, Alexa. The announcement that day sent shares of Sears soaring.
But Sears is battling challenges on all fronts. Like many department stores, Sears is feeling pain as shoppers change their preferences and behavior. They're spending more online and spending less on clothing and more on experiences like spas. But analysts say Sears has much to blame for its woes. While Sears has ramped up online services, it's having a hard time disguising its age. Stores are in need of a major redo. And old rivals have made it tougher as they aim to compete with online leader Amzon.com, which is pushing ahead with innovative services as part of its juggernaut Amazon Prime membership.
A number of chains like Walmart and Target have been sprucing up their stores. J.C. Penney has brought back to its floors major appliances more than 30 years after abandoning the sale of refrigerators and stoves. And Walmart announced earlier this week that it was joining forces with Google to offer hundreds of thousands of items for voice shopping through Google Assistant as it tries to challenge Amazon's Alexa-powered Echo devices.
While Sears said in a pre-recorded transcript that it was seeing "significant progress" in its transformation, analysts see a different picture.
"As much as Sears deserves credit for the various actions it has been taking to shore up the company, there is no denying that this is a miserable set of numbers," wrote Neil Saunders, managing director of GlobalData Retail in a report published Thursday. "Indeed, the precipitous drop in comparable sales and the continued lack of progress on profit suggests the company isn't moving far or fast enough to ensure its long-term survival."
In March, Sears said there is "substantial doubt" it could continue as a viable concern, with intense pressure coming from companies like Wal-Mart, Target and Amazon.com. It has insisted that its actions to turn around its business should help reduce that risk.
The company said Thursday that it has used about $605 million of its $1.5 billion revolving credit facility due in 2020. Its cash balances were $442 million as of July 29.
Shares added 62 cents to $9.19 in premarket trading.
_____
Elements of this story were generated by Automated Insights using data from Zacks Investment Research. Access a Zacks stock report on SHLD at https://www.zacks.com/ap/SHLD
_____
Keywords: Sears Holdings, Earnings Report, Priority Earnings