Sears stops selling Whirlpool appliances after price dispute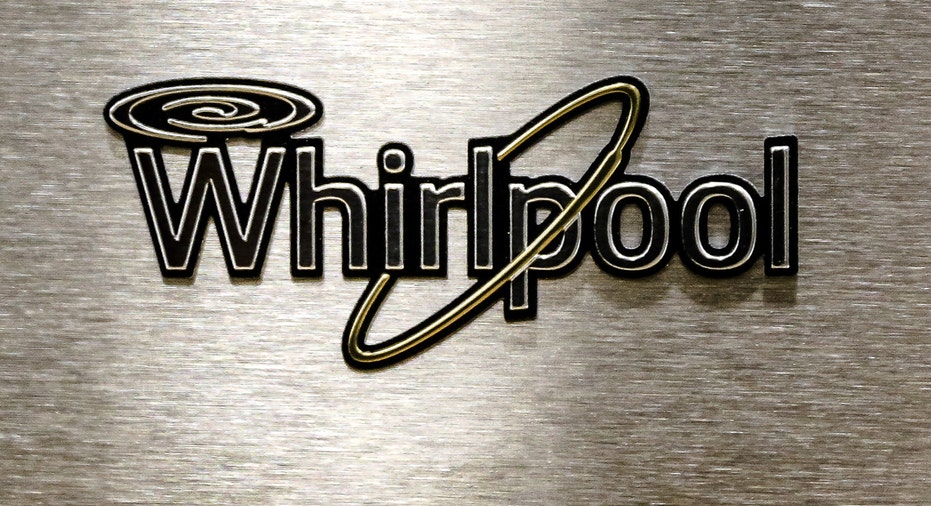 Sears Holdings will no longer sell Whirlpool appliances after a pricing dispute and changing market dynamics fractured a partnership that stretched back more than a century.
The struggling department store chain has stopped carrying products made by the biggest U.S. appliance manufacturer, including Maytag, KitchenAid and Jenn-Air appliances, according to an internal Sears memo. Sears will deplete Whirlpool inventory currently in its stores, the memo said, but hundreds of items have disappeared from the websites of Sears and Kmart, which is also owned by Sears Holdings.
Sears has been a top seller of refrigerators, washing machines, dryers and other appliances for decades, but its grip on the market has weakened in recent years. The retailer has closed hundreds of stores across the country and home-improvement chains like Home Depot Inc. have stolen market share.
As recently as 2002, Sears sold four of every 10 major appliances in the U.S., far outpacing its rivals. But its share of the market fell to 22% in the 12 months ended March, according to TraQline, a market-research firm.
Sears has been scrambling to keep suppliers from abandoning the retailer as its financial position has deteriorated. In June, Chief Executive Edward Lampert took the unusual step of suing two makers of Craftsman tools to ensure they continue to supply the chain. Both lawsuits were resolved and the manufacturers are continuing to ship to Sears.
The disagreement with Whirlpool was unrelated to Sears's credit issues and instead had to do with pricing, one person familiar with the situation said.
"Whirlpool has sought to use its dominant position in the marketplace to make demands that would have prohibited us from offering Whirlpool products to our members at a reasonable price," Sears told employees Friday in the internal memo, a copy of which was reviewed by The Wall Street Journal.
Sears has marketed itself for years as being the only retailer to sell all of the top U.S. appliance brands. Even as rivals such as Home Depot, Lowe's and Best Buy gained share in the appliance market, the company held exclusive control over its Kenmore brand. But earlier this year, Sears agreed to start selling Kenmore appliances on Amazon.com Inc., loosening its grip on one of its historic product lines in a gamble to boost sales.
On Monday evening, a Sears customer-service representative tried to interest a caller in a Kenmore or GE appliance, saying: "We don't carry any Whirlpool appliances anymore."
It wasn't immediately clear how Whirlpool's loss of Sears's retail floor space would affect the Michigan-based appliance maker. Whirlpool on Monday lowered its profit outlook for all of 2017, citing rising costs. Whirlpool shares fell 6.6% to $170.50 in late trading, having ended at $182.50 when the U.S. stock market closed.
Longbow Research analyst David MacGregor estimates Whirlpool sells approximately $600 million of its branded appliances through Sears each year. But his estimate doesn't include Kenmore-branded products, many of which have been manufactured by Whirlpool.
Retail floor space has been repeatedly raised as an issue in a heated trade battle over washing machines that Whirlpool has been waging against LG Electronics  and Samsung Electronics . Whirlpool in part has complained that its South Korean rivals have sold their products at below costs, edging Whirlpool out of prime floor space.
Whirlpool dominates the U.S. market for washers, with 35% of retail dollars spent on the appliances in the second quarter of this year, according to TraQline data.
Whirlpool will continue to make products for Sears's Kenmore brand, a person familiar with the matter said. And Sears will continue to sell appliances from LG, Samsung, GE, Frigidaire, Electrolux, and Bosch, some of which also make Kenmore products.
Much of Sears's strength in major appliances dated to its long-term relationship with Whirlpool. The Upton Machine Company, which later became Whirlpool, sold its first washers to Sears in 1916, and Sears took a stake in the company in 1921, when it forgave a loan. Over the years, the companies pioneered products, including the first automatic washer in 1947.
Whirlpool also made many products for Sears's Kenmore brand, which generally offered more features at the same price as other brands. It was able to do that because Whirlpool agreed to give new features like timed dryers and three-cycle washes to Kenmore first, before adding them to its own products, people familiar with the arrangement said.
Sears's financial position has weakened in recent years. It has posted losses and shrinking sales since 2011 and relied on financing from Mr. Lampert's hedge fund or affiliates to fund its operations. The company has pledged to slash $1 billion in costs and sell off real estate as it restructures, but sales at its remaining stores continue to decline.
Write to Suzanne Kapner at Suzanne.Kapner@wsj.com and Andrew Tangel at Andrew.Tangel@wsj.com