Sears Holdings' Survival Plan Involves Closures, Layoffs, Selling Brands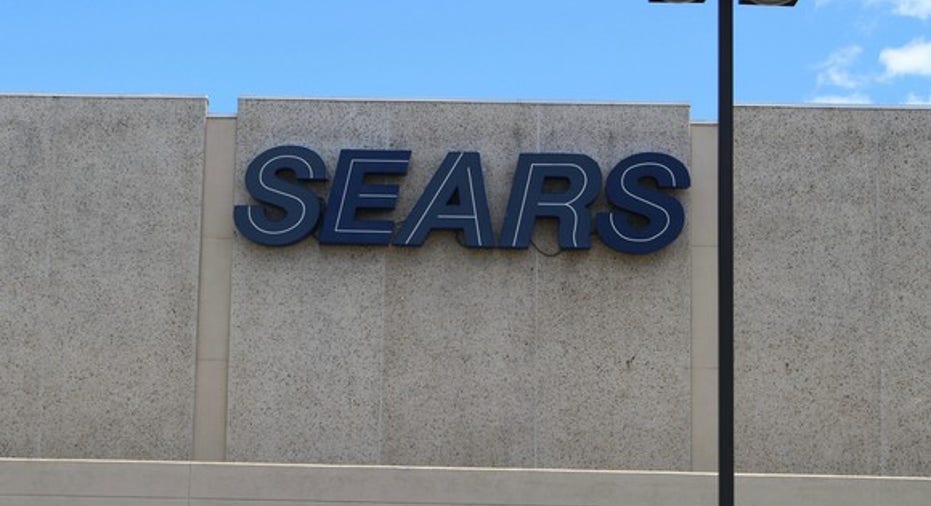 After another dismal quarter in which Sears Holdings (NASDAQ: SHLD) lost considerably more money than it did a year ago, CEO Edward Lampert and CFO Jason Hollar insisted in the earnings release and subsequent conference call this week that the company -- which owns both Sears and Kmart -- has a path back to viability.
That would be easier to believe if there were actual signs of that happening. Instead, the retailer posted a loss of $748 million in its fiscal third quarter, up from a $454 million loss in Q3 2015. Revenue also fell by $721 million for the quarter, largely due to the company having fewer stores, but comparable-store sales suffered a 7.4% decline, accounting for $304 million of the drop.
The numbers are abysmal, but Lampert, whose hedge fund loaned the company $300 million in August, remains convinced that he can turn things around (or at least he's taking that position publicly). That sounds a bit far-fetched for a company that has already lost $1.61 billion through three quarters in 2016, after losing $7.1 billion over the four previous fiscal years. Add in the fact that Sears Holdings has only $174 million available to borrow on its revolving credit facility and that it has $2.2 billion in long-term debt along with $618 million in short-term debt, and the CEO's optimism seems even more preposterous.
Sears has been closing stores in an attempt to cut its losses. Image source: author.
Sears Holdings has a turnaround plan
When you lose as much money as Sears Holdings has over the past few years, it's necessary to spend a significant amount of time in your earnings call and report convincing creditors, vendors, and shareholders that you have a future. Lampert did exactly that in his comments in the earnings press release.
Hollar laid out more specific details during the company's earnings call. He reiterated Lampert's comments on closing stores, making others smaller, and spending less money across the board. He also explained how the company plans to meet its financial obligations. He cited the company's "portfolio of assets," along with "debt financing activities," and "expense reductions."
The first one means selling off Sears' house brands -- Craftsman, Diehard, Kenmore -- while finding tenants to lease closed stores. The second involves refinancing debt at better terms, and the third means cutting stores, people, and anything else that saves money.
"Our focus on generating positive EBITDA continues," the CFO said. "We do not intend to borrow money to fund continued operating losses, but rather to provide us with flexibility as we transition to an asset-light member-centric integrated retailer leveraging our Shop Your Way program."
What is Shop Your Way?
The company calls Shop Your Way "a free social shopping destination and rewards program offering millions of products, personalized services, and advice." That's a fancy way to say it's an app that lets people earn points that can be redeemed toward future purchases.
Hollar noted that "our Shop Your Way membership program engages tens of millions of members every year," and he said that the company has spent over $2 billion on it since its inception "in terms of points redeemed by members."
The CFO did not provide sales numbers for Shop Your Way, nor did the company in its earnings release. Instead, he cited a "large member base which is evidence of the potential of the platform and shows how important Shop Your Way is to the future and growth of the company."
What does the future look like?
Basically, based on what the CEO and CFO said, if Sears Holdings survives, it will be a shell of what it has been. The company will have fewer stores, likely many fewer, as well as fewer employees, and Sears will be missing its signature brands.
If everything Lampert and Hollar plan works out, the company will only operate its stores that currently make money and it will move much of its customer base to an as-yet-unproven app. To get there, it will likely be more or less stripped for parts in order to pay off its debts and even if that happens, there's no guarantee the brand survives or Shop Your Way -- which has potential but little in the way of actual results -- becomes a viable platform.
10 stocks we like better than Sears Holdings When investing geniuses David and Tom Gardner have a stock tip, it can pay to listen. After all, the newsletter they have run for over a decade, Motley Fool Stock Advisor, has tripled the market.*
David and Tom just revealed what they believe are the 10 best stocks for investors to buy right now... and Sears Holdings wasn't one of them! That's right -- they think these 10 stocks are even better buys.
Click here to learn about these picks!
*Stock Advisor returns as of Nov. 7, 2016
Daniel Kline has no position in any stocks mentioned. He has bought pants at Sears fairly recently. The Motley Fool has no position in any of the stocks mentioned. Try any of our Foolish newsletter services free for 30 days. We Fools may not all hold the same opinions, but we all believe that considering a diverse range of insights makes us better investors. The Motley Fool has a disclosure policy.