Sears Holdings Deepens Loss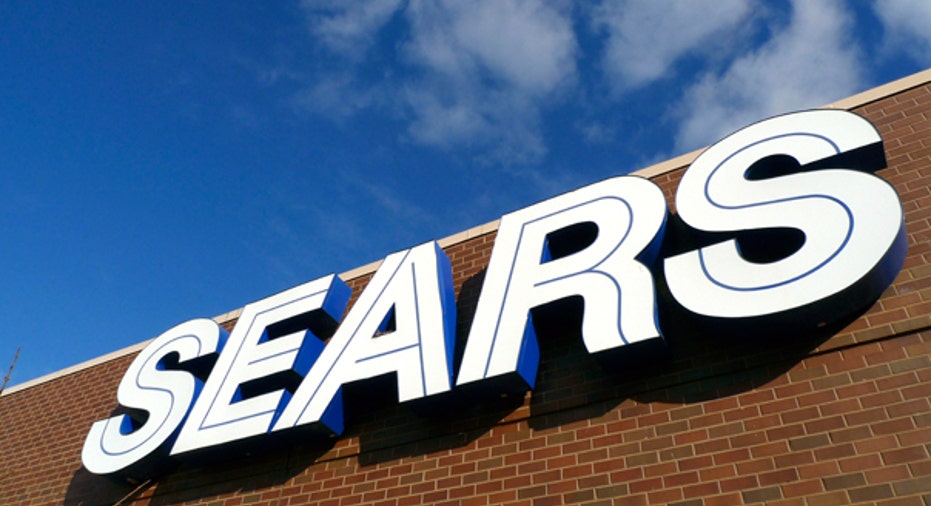 Sears Holdings posted a deeper loss in the fourth-quarter as the company said it would accelerate the closing of unprofitable stores.
Sears had 1,672 stores at the end of the fourth quarter, down from 1,725 a year earlier.
Kmart same-store sales declined 7.2% and Sears domestic same-store sales were down 6.9%. The company said it was an "improvement from the trend" seen in the first three quarters of the year. January, down 4.5%, was the best monthly comparable-store sales performance of the year.
Sears reported a loss of $580 million, or $5.44 a share, compared with a loss of $159 million, or $1.50 a share, a year earlier.
The deeper loss included a $180 million noncash write-down of the Sears trade name.
Excluding such items, the adjusted loss widened to $1.70 a share from 34 cents a share.
Revenue dropped 9.8% to $7.3 billion. $458 million of the year-over-year revenue decline was attributable to comparable-store declines while $291 million of the decline was due to having fewer stores.
During the quarter, gross margin decreased to 21.8% from 24.4%, driven by apparel and related soft line businesses which includes scarves, linens and towels.
Sears has been struggling to transform itself by investing in new technologies and services to better equip it for the digital age.
It also has focused on returning to profitability, sometimes at the expense of sales. The company has said that in many merchandise categories it is logging improvements in profitability despite sales declines.
Last year, Sears spun off 235 properties into a real-estate investment trust it created called Seritage Growth Properties, and it also created joint ventures that hold additional properties with three mall owners. Together, the transactions raised $3 billion in proceeds.
Shares, which closed Wednesday at $16.97 and are down about 24% in the last three months, were inactive in premarket trading.
Write to Austen Hufford at austen.hufford@wsj.com