Sears and Macy's Store Closures Could Present a Major Opportunity for J.C. Penney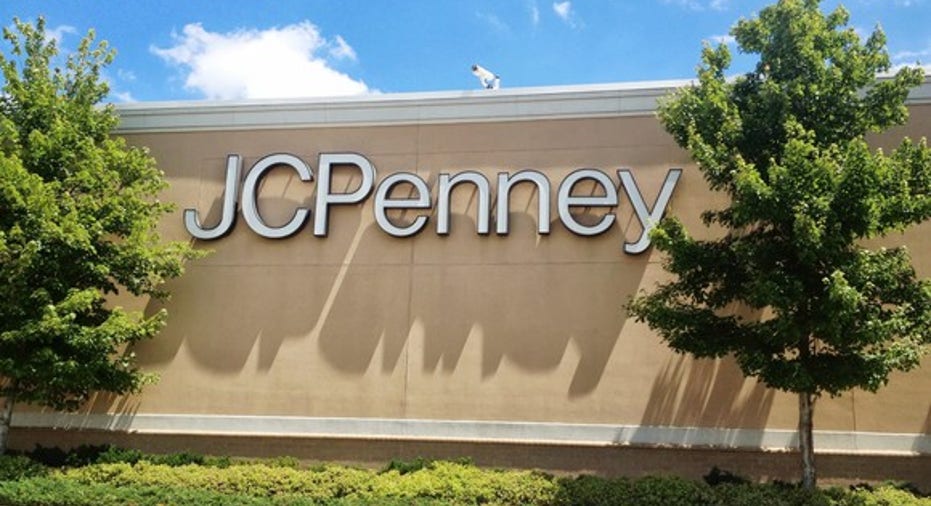 For some time now, a key component of the bull thesis forJ.C. Penney(NYSE: JCP) has revolved around the idea that the company will benefit from rivals closing stores, especiallySears Holdings(NASDAQ: SHLD) and, to a lesser extent,Macy's(NYSE: M).
J.C. Penney took a beating when former CEO Ron Johnson attempted a disastrous brand revamp in 2012, and the company has still not reported a profitable year since then, though analysts are expecting a per-share profit of $0.04 for 2016 when the company reports full-year earnings later this month.
Image source: Motley Fool.
While J.C. Penney shares have been mired in the single digits for much of the post-Johnson era, Sears has fared even worse in recent years.
Data by YCharts.
The aging department store chain, which also owns Kmart, has been posting operating losses in the hundreds of millions of dollars annually since the recession and is now said to be nearing bankruptcy by creditors and ratings agencies. Sears named 150 stores it would be closing at the beginning of the year, while Macy's listed 68 of 100 locations it had promised to shutter.
As a fellow mall anchor, many of J.C. Penney's locations are in direct competition with Sears and Macy's, which often occupy space at the opposite end of the same shopping center. J.C Penney co-anchors about 450 malls with Sears, meaning about half of its locations could be poised to benefit from Sears' implosion.
Why it may not be so easy
Despite the conventional wisdom that a rival's closing stores would be good for competitors, data from FourSquare, a location-tracking app, shows that the effects of such closures aren't so direct.
FourSquare looked at the effects of past retail closings and made three broad conclusions about the upcoming Sears and Macy's closings. First, it predicted that millennials will flock to closeout deals as stores liquidate merchandise, as it found that more than 80% of shoppers visiting Kmart and Macy's locations that were closing had not been there in more than six months.
It also found that chains that close stores have an opportunity to retain both loyalists and opportunists who may have been attracted by those going-out-of-business sales. In the case of Kmart, FourSquare found that its shoppers were willing to travel an additional 4.3 miles to the next nearest location, more than double the distance they would normally travel.
Finally, Foursquare found that competitors can eventually grab market share from rivals' closing stores, but it takes more time than some might expect. In the case of recently closed Kmart locations, TJX Companiessaid that its T.J. Maxx stores enjoyed a 47% gain in market share, while its Marshalls chain similarly benefited from the closing of nearby Macy's. J.C. Penney also benefited as its market share increased 10%.
A real-world example
Investors saw this development play out just last year in the sporting goods retail industry, as a number of chains, including The Sports Authority, City Sports, Golfsmith, the parent of Eastern Mountain Sports, and Bob's Stores all filed for bankruptcy.
Dick's Sporting Goods, the biggest sporting goods chain in the country, was left standing. Though the company reported comparable sales growth of just 0.5% in the first quarter due to liquidation sales, that figure improved over the course of the year as comps jumped 5.2% in the third quarter and the stock surged last summer. The company also took advantage of its rivals' bankruptcies by scooping up stores from The Sports Authority and Golfsmith.
J.C. Penney is unlikely to take over store leases from its rivals the way Dick's did, but the experience of the sporting goods chain bodes well for the company over the long term. Though performance may suffer in the immediate quarters as nearby Macy's and Sears locations slash prices to clear their inventory, the company should eventually get back more than its previous share of sales if it can continue to invest in stores and make them more attractive to customers.
10 stocks we like better than J.C. PenneyWhen investing geniuses David and Tom Gardner have a stock tip, it can pay to listen. After all, the newsletter they have run for over a decade, Motley Fool Stock Advisor, has tripled the market.*
David and Tom just revealed what they believe are the 10 best stocks for investors to buy right now... and J.C. Penney wasn't one of them! That's right -- they think these 10 stocks are even better buys.
Click here to learn about these picks!
*Stock Advisor returns as of February 6, 2017
Jeremy Bowman owns shares of J.C. Penney. The Motley Fool has no position in any of the stocks mentioned. The Motley Fool has a disclosure policy.