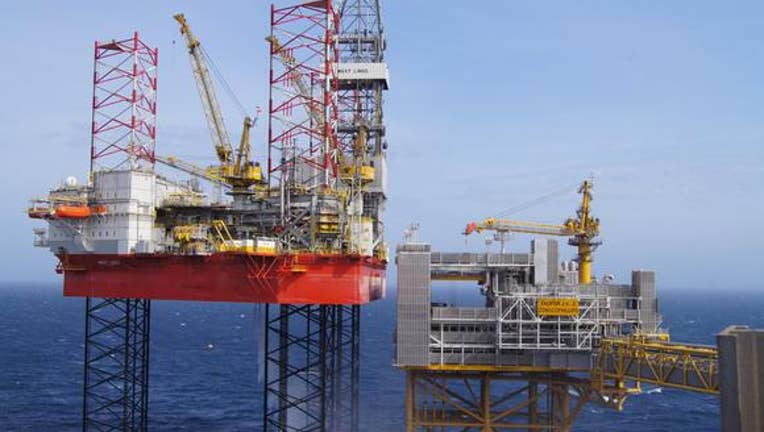 Stocks rose today, capping a week in which major indexes rose nearly 3% to cut their 2016 losses to just 2% (stocks had hit a 10% year-to-date decline in mid-February).
The Dow Jones Industrial Average gained 63 points, or 0.3%, to cross the 17,000 point threshold, and the S&P 500 rose seven points, or 0.3%.
In economic news, this month's jobs report revealed that the economy added 242,000 jobs in February, well ahead of the 200,000 that economists had expected. The prior three months' figures were also revised higher by a total of 30,000. All told, employment growth has averaged a healthy 230,000 per month over the past three months, suggesting the economy is on solid footing as the Federal Reserve prepares to meet to decide the timing of its next interest-rate hike.
Individual stocks that made notable moves today included Seadrill and H&R Block .
Seadrill's epic rally Shares in offshore drilling giant Seadrill more than doubled today on more than 10 times the company's normal trading volume. No official news came out of the company, but a few events combined to spark that epic rally. For one, crude oil prices continued marching higher, jumping 4% to inch back toward $40 per barrel. Second, the count of oil and gas rigs in operation in the U.S. fell for the 11th straight week to hit a six-year low, according to new data from Baker Hughes.
Source: Seadrill.
But likely the main factor behind Seadrill's rise was speculation that it was about to get a multimillion dollar bailout from its chairman, John Fredrikson. The company's huge debt load ($10 billion as of the end of December) has management's focus right now, and Seadrill said in January that it intended to outline a comprehensive funding plan sometime in the next few months.
The company's rising debt leverage has attracted spiking interest by short-sellers, but the prospect that Seadrill could ease that burden without significantly diluting existing shareholders sent bears scrambling to cover their bets by purchasing shares that they had previously sold short.
Of course, that doesn't solve the company's longer-term problem of rightsizing its operations for an era of $40 per-barrel oil, but it does make Seadrill a riskier bearish bet for investors.
H&R Block's filing volume drop H&R Block was the worst-performing stock in the S&P 500, falling 16% after the company announced surprisingly weak quarterly results. The tax-services specialist's revenue slipped 7%, to $475 million, as net loss ballooned to $81 million, or $0.35 per share from $37 million, or $0.13 per share of red ink a year ago. Consensus estimates had forecast much-higher sales ($500 million), and a much-smaller loss (of $0.24 per share).
Source: HRB.
It's common for H&R Block to book a loss in its fiscal third quarter, given the intense seasonality of its business, but that loss was magnified this year by major changes in the tax filing market around fraud prevention.
"Significant initiatives by both federal and state governments to combat tax fraud are creating material changes in the industry," CEO Bill Cobb said in a press release.
Those initiatives, along with the continued trend of taxpayers filing their returns later on in the season, combined to push filing volumes down 6% through the end of February, to 10.6 million. On the positive side, that customer drop was partially offset by higher pricing on the remaining filings.
HRB's focus now is on recouping that hefty Q3 loss during the last part of tax-filing season. Executives are optimistic that trends will improve. "Turning the early season client loss around will take time, but our results are starting to indicate that our efforts are working," Cobb said.
The article Seadrill Ltd. Soars and H&R Block Sinks as Stocks Rise originally appeared on Fool.com.
Demitrios Kalogeropoulos has no position in any stocks mentioned. The Motley Fool recommends Seadrill. Try any of our Foolish newsletter services free for 30 days. We Fools may not all hold the same opinions, but we all believe that considering a diverse range of insights makes us better investors. The Motley Fool has a disclosure policy.
Copyright 1995 - 2016 The Motley Fool, LLC. All rights reserved. The Motley Fool has a disclosure policy.