Seadrill Ltd. Earnings: A Race Against Time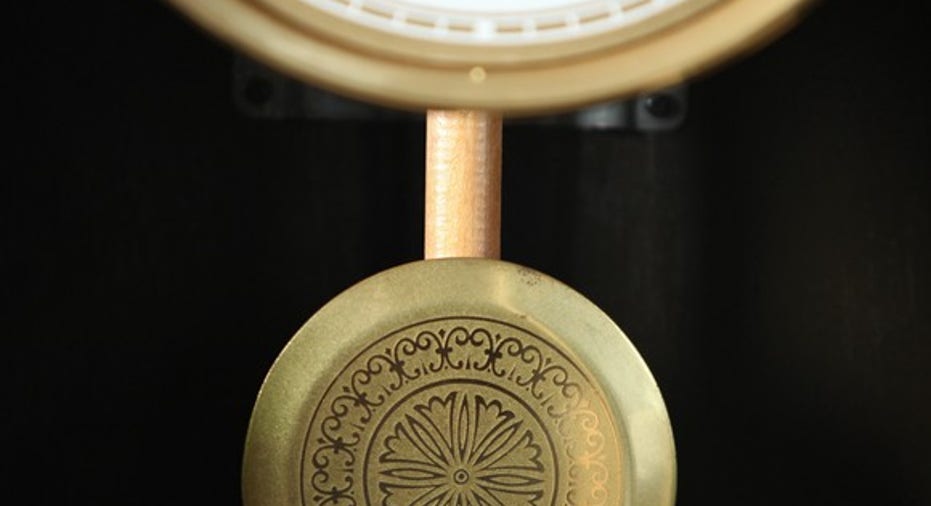 With $2.4 billion in debt maturing within a year, Seadrill is running out of time for the offshore market to start turning around. Image source: Getty Images.
Seadrill Ltd.(NYSE: SDRL) announced its second-quarter results on Aug. 25 and delivered solid operating and financial performance within the context of an ugly offshore environment. Are things looking up for Seadrill? To be blunt, no. As long as oil producers aren't spending money to develop offshore reserves, things could deteriorate even further before they get better.
Let's take a closer look at Seadrill's results and what the company's outlook is, based on what we know right now.
Balance sheet strengthening, but the clock is ticking on debt as backlog weakens
Here are several key operating metrics for Seadrill in the second quarter:
Revenue, net income, operating income, and cash and equivalents in millions. Data source: Seadrill.
Revenue and net income have fallen sharply over the past year as more and more of Seadrill's vessels come off contract without new work available, but the company has managed to reduce operating costs at a high enough rate to keep operating income at a fairly high level. That reduced spending, combined with management's so-far successful efforts to push back debt expirations and new build deliveries, has helped the company retain more of its cash flows.
Here are several key financial metrics for Seadrill at quarter's end:
All figures in billions. Data source: Seadrill.
Seadrill finished the second quarter with approximately $200 million more cash than it started with, and about $300 million less debt, though share issuances paid for the majority of that debt reduction, not operating cash flows.
This, however, is about where the "good" news ends. Seadrill's backlog declined by more than $1 billion from the first quarter to the second, and current debt -- the amount of debt that Seadrill must repay within 12 months -- ballooned to $2.4 billion.
Update on the fleet and newbuilds
According to Seadrill's fleet status report, dated Aug. 25, the company's contract status looks like this:
Total fleet: 68
Newbuilds: 14
Active and operating vessels (excludes newbuilds and stacked vessels): 41
Operational vessels out of contract: 16
Active vessels with contracts expiring by end of 2016: 4
Active vessels with contracts expiring in first half of 2017: 7
Active vessels with contracts expiring in second half of 2017: 5
Active vessels contracted beyond 2017: 24
Here's a breakdown of Seadrill's newbuild status:
Eight jack-up newbuilds on order with Dalian: Five to be delivered in 2017, three in 2018.
Two semi-submersibles due to be delivered by end of 2016, with possibility that shipbuilders (Sevan and Cosco) would entertain further extending deferral and standstill agreements on these two vessels as the offshore market remains in a downturn.
Four drillships on order, with two scheduled for 2017 delivery, and one each in 2018 and 2019.
Operating activity set to fall further
Seadrill will feel the brunt of expiring contracts and increased idle time pretty heavily in the third quarter, with eight vessels either coming off contract in the quarter or being idle for the full period. Furthermore, three additional vessels will operate with lower day rates in the third quarter than in the second quarter.That will mean a significant reduction in revenues and operating cash flows.
Because of this reduced operating activity, management guidance is for EBITDA (earnings before interest, tax, depreciation, and amortization) of $380 million and operating income of $183 million, both significantly lower than in the second quarter.
Slow turnaround, debt maturities remain biggest risks
Seadrill, like all of its offshore peers, continues to see very little interest from oil and gas producers for new investment, with management saying that "blend and extend" deals that reduce current day rates at the benefit of longer-term agreements, as well as some short-term work, are dominating talks with customers. Capital spending remains weak across the entire oil and gas industry.
Furthermore, offshore drilling tends to recover later in the cycle than other areas, and it's possible that advances in onshore drilling techniques, such as fracking and horizontal drilling, could exacerbate the matter, further delaying the eventual recovery in offshore investment. Add the oversupply in the global offshore drilling fleet to the mix, and it's possible we may not have even seen the bottom yet.
Lastly, Seadrill has $2.4 billion in secured debt maturing between now and June 2017, with $450 million of that amount due by December. The company doesn't have enough cash to address all of this debt, and with a market capitalization of $1.27 billion at recent share prices, conversion of a portion of this debt to equity would cause considerable dilution to existing shareholders -- and that's assuming the debtholders would accept common equity in payment.
A best-case scenario would likely include some cash payment of debt and some refinancing, kicking the can down the road as the offshore turnaround plays out.Whether Seadrill can find agreeable terms to refinance that debt is another question, and the uncertainty around its ability to address this debt is a big risk for the company.
Looking ahead
It's still not clear when offshore spending will bottom out, how long activity will remain down, or when producers will start reinvesting in offshore development. It's probably going to be near the end of 2016 before those questions start getting answered, when major oil producers begin releasing capital spending plans for 2017.
But eventually offshore resources will get developed. The huge reductions in global capital spending, combined with the inevitable decline curve of existing oil production, virtually guarantee it.
But for Seadrill, the clock is ticking, as each quarter more vessels come off contract and the company inches closer to those debt maturities amid an ongoing downturn. Management has navigated the environment about as well as it could, considering the situation. But the unanswerable question is whether those efforts will buy the company enough time for it to see the recovery begin.
A secret billion-dollar stock opportunity The world's biggest tech company forgot to show you something, but a few Wall Street analysts and the Fool didn't miss a beat: There's a small company that's powering their brand-new gadgets and the coming revolution in technology. And we think its stock price has nearly unlimited room to run for early in-the-know investors! To be one of them, just click here.
Jason Hall owns shares of Seadrill. The Motley Fool recommends Seadrill. Try any of our Foolish newsletter services free for 30 days. We Fools may not all hold the same opinions, but we all believe that considering a diverse range of insights makes us better investors. The Motley Fool has a disclosure policy.