Scripps Networks Interactive Inc. Profit Doubles on Ratings Rebound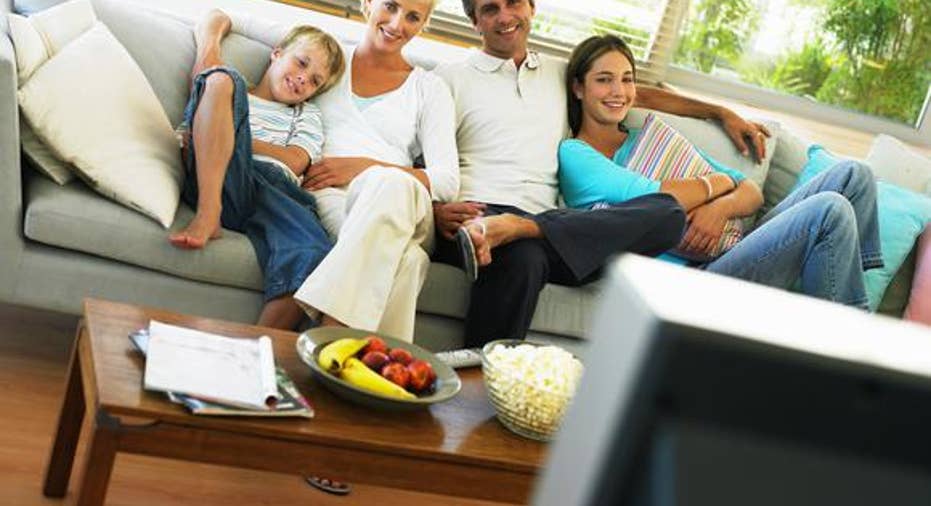 Scripps Networks , the owner of a portfolio of lifestyle TV channels including HGTV and Food Network, posted first-quarter earnings results on May 5. Thanks to booming advertising sales in the United States and a surging international business, the top- and bottom-line figures improved sharply.
Here's how the headline results stacked up against the prior-year period:
| Metric | Q1 2016 Actuals | Q1 2015 Actuals | Growth (YOY) |
| --- | --- | --- | --- |
| Revenue | $817 million | $658 million | 24% |
| Net income | $340 million | $166 million | 105% |
| EPS | $2.25 | $0.94 | 139% |
Data source: Scripps' financial filings.
What happened this quarter?The big news out of Scripps' Q1 report was accelerating advertising growth. Higher ratings helped ad revenue spike by 14% in the U.S. market, improving on last quarter's 8% jump and on the prior quarter's 5% gain. That's encouraging, given the worries investors have had over cord-cutting and a shrinking pool of cable TV subscribers.
Here are a few other key highlights of the quarter:
Ratings rose at all six of its U.S. networks. HGTV, in fact, set a new record in the 25-to-54-year-old demographic, which helped the channel produce a double-digit jump in revenue. Food Network and Travel Channel also contributed solid gains.
Distribution fees rose by 2%, which together with the advertising surge pushed the U.S. business to a 10% overall sales boost. Operating profit expanded at a much faster pace, rising 20% to $360 million.
Scripps' international business grew by over 400% as the operations now include the Polish TVN network. With help from that property, segment earnings swung from a loss of $6 million last year to a profit of $10 million.
Adjusted profit improved by 34%.
What management had to say"This has been a tremendous quarter forScripps Networks Interactive," CEO Kenneth Lowe said in a press release. The quarter-over-quarter advertising improvement was the best performance the company has managed in five years, Lowe said.
Investors can thank improving content and a strong global strategy for exploiting those properties.
"The consistent financial performance that our networks produce demonstrates our ability to deliver on our proven strategy of developing lifestyle content and creating deeper connections with consumers around the world," Lowe explained.
Looking forwardScripps is executing well on multiple fronts right now. The Travel Channel, which was the only U.S. network to lose revenue last year, is back to solid growth after a recent leadership and branding shakeup. The international business, led by the new TVN network, is meeting management's high expectations and is on pace to contribute a significant percentage of revenue and profits this year.
Yet the broad-based ratings improvement across the U.S. networks is the best news for the business going forward. The growth is allowing Scripps to generate higher-than-expected earnings, which is why management lifted their 2016 profitability outlook to 8% of sales from the prior forecast of 7%.
The article Scripps Networks Interactive Inc. Profit Doubles on Ratings Rebound originally appeared on Fool.com.
Demitrios Kalogeropoulos has no position in any stocks mentioned. The Motley Fool recommends Scripps Networks Interactive. Try any of our Foolish newsletter services free for 30 days. We Fools may not all hold the same opinions, but we all believe that considering a diverse range of insights makes us better investors. The Motley Fool has a disclosure policy.
Copyright 1995 - 2016 The Motley Fool, LLC. All rights reserved. The Motley Fool has a disclosure policy.