Scotland seeks to block Brexit talks without its approval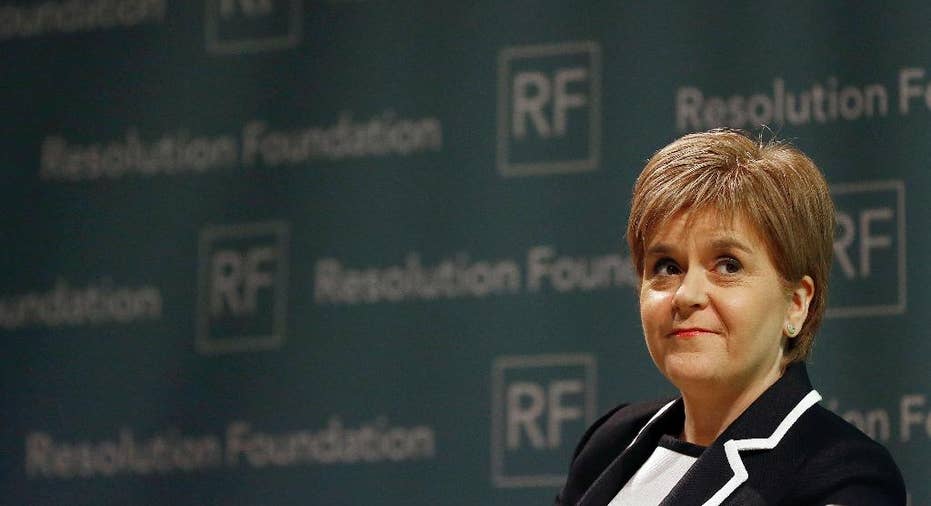 Scotland's government says it will ask Britain's Supreme Court to block Prime Minister Theresa May from triggering European Union exit talks without consulting the Scottish Parliament first.
May has said she plans to start divorce talks by invoking Article 50 of the EU treaty before March 31. But last week the High Court ruled that lawmakers in Britain's Parliament must first have a say.
The government is asking the Supreme Court to overturn the ruling. Hearings are due next month.
Scottish First Minister Nicola Sturgeon said Tuesday that Scotland would seek to intervene in the case, because "the consent of the Scottish Parliament should be sought before Article 50 is triggered."
Britons voted to June 23 to leave the EU — but voters in Scotland strongly backed staying in