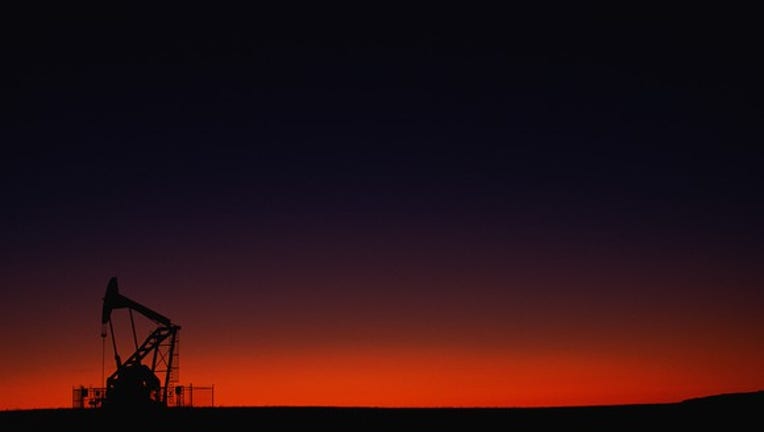 For several quarters, Schlumberger's (NYSE: SLB) management team has probably been the most pessimistic about when the recovery for the oil and gas market might come. Yet after a couple years of pessimism, the company's executives seem to think that this is the bottom in terms of oil and gas. For anyone invested in the oil and gas industry, Schlumberger is a company worth listening to when it comes to these things. Here is a quick look at what CEO Paal Kibsgaard had to say about the oil market during his most recent conference call, in October, and what this could mean for investors.
Image source: Getty Images.
The bottom has finally arrived...
Schlumberger has been much more hesitant to say when the recovery in the oil and gas market might take place. However, Kibsgaard was finally ready to call it:
One interesting nugget about this that investors should keep in mind is that a recovery in the oil and gas industry as a whole does not mean that every company is in recovery mode. It's even right there in the statement about Cameron's results. Cameron International's business is much more tied to the offshore and deepwater part of the industry, and chances are that will take much longer to recover than other parts of the business -- such as North American shale.
...but don't expect the rise to happen as quickly as the fall
The oil and gas industry's fall came hard and swift as everyone realized all at once that the market was oversupplied. Thing is, though, Kibsgaard doesn't see the recovery happening as fast for a couple reasons.
A passing glance at the balance sheets of any company in the exploration and production business shows that companies need to clean up their balance sheets. There is also the fact that it takes so little time for a shale well to go from an empty field to a producing well that it may prevent oil prices from rising very quickly. This could translate to some parts of the oil and gas industry recovering quickly -- shale -- while others continue to lag -- offshore. Schlumberger isn't the only one that thinks this, either. Halliburton (NYSE: HAL) CEO Dave Lesar said very similar things about the timing of the recovery across the oil and gas industry.
Getting choosy
One of the big focal points for Schlumberger over the past couple years has been preservation of market share. In doing so, it was forced to make large pricing concessions that ate into margins pretty hard. Now that Shclumberger says the bottom is here, it plans on changing its priority back to making sure that the company is focused on generating returns.
An odd symptom of the recovery
There is no denying the fact that service cost deflation has played a big part in shale drilling becoming much more economical over these past couple of years. One question that has yet to be answered is whether or not those cost savings are here to stay. According to Kibsgaard, some of those gains may be short lived, and the one place to watch this immediately is in frack sand. The combination of longer drilling laterals, more frack stages per length of lateral, and more sand per frack stage has drastically increased the amount of sand used per well. Kibsgaard sees this as a potential hindrance.
The combination of all those factors above means that it will take much less drilling activity to lead to similar sand sales that we saw prior to the downturn. So unless we see a large ramp up in frack sand capacity, then we could be in a situation where sand costs could slow drilling.
Economics wins again
When OPEC decided to not curb production levels in November 2014, the reasoning was that it wanted to recapture market share. The initial market reaction was that it was a direct threat to the North American shale industry. A lot of people thought this was a politicized move that would only be resolved when North American shale conceded. In reality, though, the very thing that OPEC said it wanted to do -- gain market share -- happened, it just didn't happen where everyone expected. According to Kibsgaard, the ones that lost out were other sources that weren't considered to be under threat.
What a Fool believes
For any investor that has been waiting for the market to turn around, it appears that the turn has finally come. That doesn't mean investors should go out and indiscriminately buy oil and gas stocks because there are clearly some parts of the industry that will do better than others. Schlumberger should be one of those stocks doing better as its focus now is getting back to generating returns for investors, something that it has consistently done better than its largest rivals. It may not be the fast recovery that some investors were hoping for, but it shouldn't be overlooked.
10 stocks we like better than Schlumberger When investing geniuses David and Tom Gardner have a stock tip, it can pay to listen. After all, the newsletter they have run for over a decade, Motley Fool Stock Advisor, has tripled the market.*
David and Tom just revealed what they believe are the ten best stocks for investors to buy right now... and Schlumberger wasn't one of them! That's right -- they think these 10 stocks are even better buys.
Click here to learn about these picks!
*Stock Advisor returns as of November 7, 2016
Tyler Crowe has no position in any stocks mentioned.You can follow himat Fool.comor on Twitter@TylerCroweFool.
The Motley Fool owns shares of Halliburton. Try any of our Foolish newsletter services free for 30 days. We Fools may not all hold the same opinions, but we all believe that considering a diverse range of insights makes us better investors. The Motley Fool has a disclosure policy.