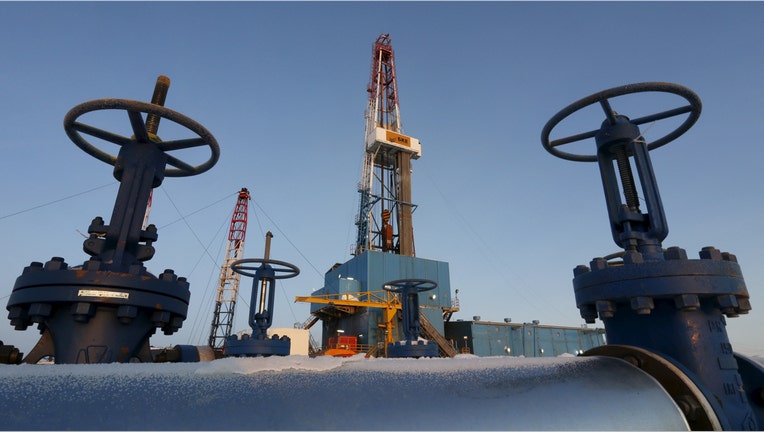 Saudi Oil Minister Ali Al-Naimi urged global energy executives to "stick together" through the worst industry slump in decades, saying he was confident that growing support for a deal to freeze output would ease a global glut.
After a speech that broadly restated the rationale behind Saudi Arabia's decision to maintain output in the face of tumbling prices, Naimi told the IHS CERAWeek conference in Houston that he expected "most countries" to sign onto the provisional supply pact, perhaps at a meeting in March.
The agreement, announced after a surprise meeting between Saudi Arabia, Russia, Venezuela and Qatar a week ago, is "the beginning of a process", he said, echoing similar comments from other Gulf officials over the past week.
But he cautioned against expectations that it may lead to a reduction in production, which was running at record highs in some countries last month. He did not specifically address the issue of Iran, which is the biggest obstacle to a global deal as it focuses on ramping up output after sanctions were lifted.
"The freeze I'm sure will give people in the market some hope, that something will happen and it will happen - but we are not banking on cuts because there is less trust," he said.
While the speech and subsequent discussion marked his most expansive public comments in months, Naimi offered little new insight on the state of oil markets or the evolution of policymaking in Saudi Arabia, the world's biggest exporter.
Instead, he sought to find common cause with an oil industry that has struggled to come to terms with the kingdom's abrupt decision to defend its market share rather than cut output to shore up prices, as it has done for decades. Oil prices have fallen 70 percent since mid-2014 as surplus crude piled up.
"We have not declared war on shale or any given country or company, contrary to all the rumors," Naimi, the world's most powerful oil policymaker, said in the speech.
"We are doing what every other industry representative in this room is doing. We are responding to challenging market conditions and seeking the best possible outcome in a highly competitive environment."
He said the kingdom welcomes "all sources of supply", including shale.
"We are hopeful that the nimbleness and responsiveness demonstrated by shale oil producers will continue. These supplies may be needed quickly once markets balance and tighten."
Naimi also reiterated his longstanding position that Saudi Arabia was ready to meet the demand of its customers, maintain a cushion of spare production capacity and remained open to "cooperative action" with other producers to create a stable oil market.