Saudi Aramco hits new low amid US-Iran tensions
Oil prices have continued to rise, with Brent crude trading above $70 a barrel.
Saudi Aramco fell 0.14 percent to 34.25 riyals on Monday — That is a new low since debuting in December — after the U.S. took out Iranian military leader Qassem Soleimani.
Shares have lost 11 percent since hitting a high of 38.50 riyals, according to Reuters.
Tensions are high in the region, which Iran and Saudi Arabia have been in conflict to control for years.
READ: DEPARTMENT OF DEFENSE STATEMENT ON SOLEIMANI KILLING
Saudi Aramco's trading price impacted the nation's benchmark index, which fell 2.4% on Sunday, Reuters reported. Saudi Aramco is a state-owned oil company.
Major stock markets in the Middle East traded down on fears of a conflict between Iran and the U.S. after an American drone strike killed Soleimani.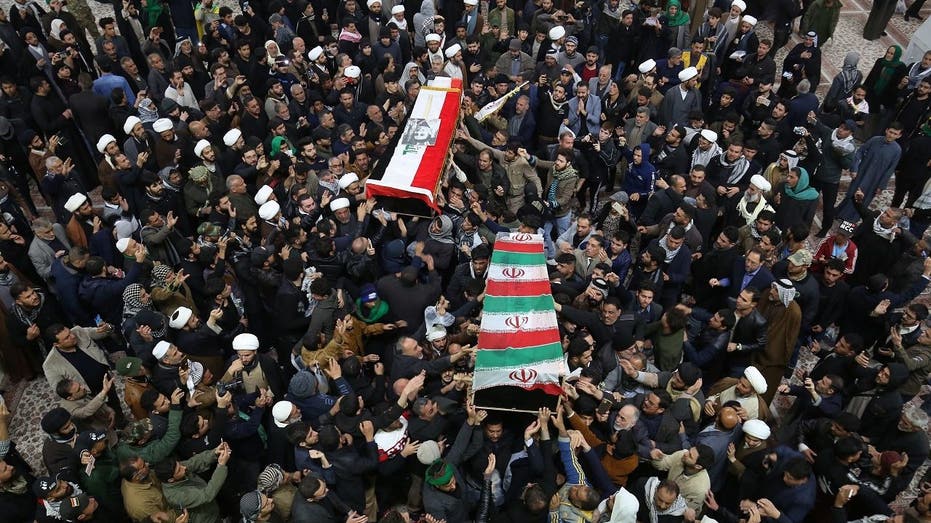 CLICK HERE TO READ MORE ON FOX BUSINESS
Brent crude, used to price international oils, rose $1.38 or 2 percent to $70.01 per barrel. It rose $2.35, or 3.5 percent, to close at $68.60 per barrel on Friday.
Benchmark U.S. crude oil climbed $1.10, or 1.7 percent, to $64.15 per barrel. It jumped 3.1 percent to $63.05 per barrel on Friday.
GET FOX BUSINESS ON THE GO BY CLICKING HERE
The Associated Press contributed to this report.