Saudi Arabia, Russia Agree to New Oil Pact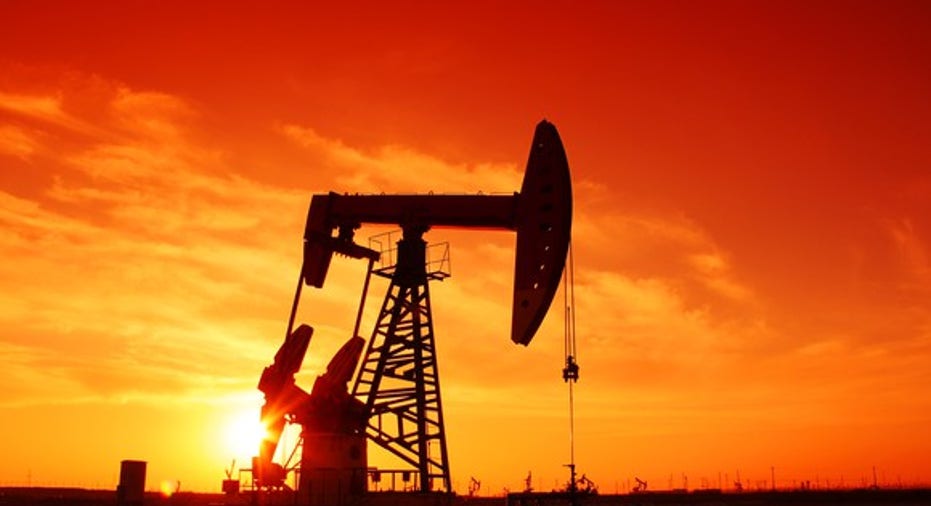 Saudi Arabia and Russia said Monday that they had agreed to cooperate to stabilize the oil market but stopped short of outlining specific limitations on their petroleum production.
Speaking at the G-20 summit of economic powers in China, the oil ministers from the world's two largest producers said they would form a working group to monitor the market and would have regular meetings.
However, the ministers-- Alexander Novak of Russia and Khalid al-Falih of Saudi Arabia--didn't say they would join an output freeze called for by oil producers such as Venezuela. Saudi Arabia and other members of the Organization of the Petroleum Exporting Countries are expected to have informal talks over limiting oil production at a conference in Algeria later this month.
Later on Monday, Mr. Novak told the state-run RIA news agency that an agreement being discussed would freeze oil output for up to six months at levels seen in July, August or September.
However, in an interview later Monday with Al Arabiya, Mr. Falih said a freeze wasn't needed at this time.
It is a "favorable option but not necessary today," he said in the interview.
Oil prices rose more than 5% on Monday on speculation about what the Saudi-Russia oil agreement would say. Those gains were pared after Mr. Falih and Mr. Novak spoke. Brent crude was up 2.5% at $48 a barrel by midday in London.
Saudi Arabia and Russia have been under pressure to take some kind action to lift prices as a two-year price slump caused severe economic pain in producing countries. Both countries have been pumping oil at historically high levels, contributing to the glut of crude petroleum and its products such as gasoline that have sunk prices.
Some analysts have said those high production levels make a production freeze agreement more likely because Russia and Saudi Arabia can't sustainably produce much more anyway.
Iran remained an obstacle to any production deal. Saudi Arabia's rival in the Middle East has said it won't consider joining a freeze until it is finished ramping up its production to levels experienced before Western sanctions over its nuclear program. That could take months or even years, analysts say.
An Iranian official said Monday that the country still planned to reach its output targets, regardless of the Saudi-Russia agreement.
Russian President Vladimir Putin voiced his support for an output freeze that exempts Iran in an interview with Bloomberg last week. Mr., Novak said Monday that Iran should be given an opportunity to restore the pre-sanctions oil production level.
On Monday, Mr. Falih said only that, as a found member of OPEC, Iran should have a "constructive role" in stabilizing the oil market.
The agreement was endorsed by oil ministers from the Persian Gulf, which are generally aligned with Saudi Arabia. "This dialogue confirms that the main oil producers are watching the oil market... to help achieve stability," Kuwait's acting oil minister, Anas al-Saleh, said in a statement on the state news agency KUNA.
"UAE, as an active and responsible member of OPEC will always support any joint efforts which will benefit market stability," UAE Energy Minister Suhail al-Mazroui said on Twitter.
Privately some OPEC delegates were skeptical that attendees could agree on capping output in Algiers because Saudi Arabia failed to fully endorse a freeze.
"If Saudi Arabia is not committed to a freeze, who is going to freeze? What is the point of meeting in Algiers?" said one OPEC delegate from a region outside the Persian Gulf.
Saudi Arabia and Russia struck a similar agreement to coordinate production earlier this year, but the drive to formalize it fell apart in April during talks in Qatar when the Saudis suddenly insisted that Iran take part.
The collapse of that deal angered Russian officials. On Monday, Mr. Novak said the new agreement was "historic" and represented a "new page" in Saudi-Russian relations.
The announcement came amid a flurry of diplomatic activity around the idea of curbing output.
Mohammad Barkindo, the secretary-general of OPEC, visited Qatar's Prime Minister Sheikh Abdullah Bin Khalifa Al-Thani, whose country is a member of the cartel. He is also scheduled to meet officials with OPEC member Algeria on Monday before traveling to Tehran for talks with Iran's oil minister Bijan Zanganeh.
In a news release, Mr. Barkindo said Monday that the failed agreement from April still provided "a platform upon which a credible framework can be further developed to restore oil market stability."