Sasol Looks to North America for Growth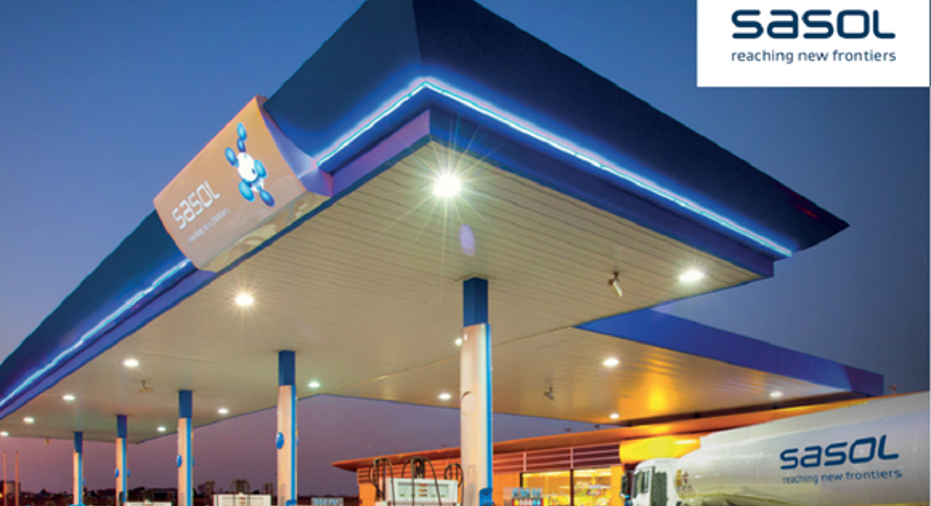 The energy industry remains under pressure, and South Africa's Sasol (NYSE: SSL) hasn't really seen much relief from the share-price declines it has suffered since early 2015 despite the modest rebound in oil prices over the past year. Coming into the release of its semiannual interim financial results for the first half of its 2017 fiscal year, Sasol was optimistic about its ability to make the most of tough industry conditions, and for the most part, the energy company delivered on its promises. Yet a key expansion into North America will mark a critical moment for Sasol as it plots a course for future growth.
Let's take a closer look at Sasol to see how it did and what's ahead for the energy company.
Image source: Sasol.
Sasol grows profits
Sasol's first-half results were mixed. Revenue was up very slightly in local-currency terms, but a rise in the value of the South African rand against the U.S. dollar led to a 2% decrease in dollar-denominated sales during the period. However, net income climbed 10% to $669 million, and that produced earnings of $1.02 per share.
Looking more closely at the numbers, Sasol's reports on the fundamental performance in its business units were partly positive and partly negative. Production volumes for the Secunda Synfuels operation were up 1% from year-ago levels, and Sasol's Eurasian operations posted more impressive volume gains of 5%. The company's exploration and production segment posted solid results, reversing a huge year-earlier loss to post a modest profit. Yet rising sales in Sasol's mining operations weren't enough to prevent a drop of about a third in operating profit, and big declines in the bottom line for the energy and base chemicals segments weighed on Sasol's overall results. Moreover, the performance chemicals business was also sluggish, suffering a roughly 10% operating profit decline despite nearly flat sales.
Sasol blamed a few different things in holding back its performance. The stronger rand had a dramatic impact on currency-translation results, which showed up as a loss of roughly $100 million compared to about a $200 million gain in the year-ago period. In addition, a prolonged strike at the Secunda mining operation added to costs, and the reversal of a favorable tax provision also weighed on performance.
Yet Sasol's top executive team was upbeat. "Notwithstanding the volatile macroeconomic environment in which we operate," joint CEO Bongani Nqwababa said, "Sasol delivered a resilient performance." Fellow joint CEO Stephen Cornell added, "Advancing our value based growth strategy continues through our near-term focus on Southern Africa and North America."
What's ahead for Sasol?
Yet the most encouraging news for Sasol surrounds its growth efforts. The company said that its construction of its Lake Charles Chemicals Project is 64% complete, and Sasol has spent about $6 billion on the project so far. Sasol said that it continues to believe it will be able to complete the project within its original $11 billion budget in the latter part of 2018, and project returns are still forecast above Sasol's cost of capital. As Cornell said, "The fundamental drivers for this investment remain sound and will enable Sasol's continued growth in a low feedstock cost region." Meanwhile, construction of the company's joint venture polyethylene plant with Ineos Olefins and Polymers USA is more than 90% complete, with the expectation that the plant will be materially complete by mid-2017. Despite a slight cost increase stemming from weather delays and poor productivity, Sasol still believes the returns from the venture should exceed its cost of capital.
Sasol has high hopes for the remainder of the year. The company expects 61 million barrels of liquid fuels in southern Africa's energy business, and sales volumes in the chemicals space should be up 4% to 6% for base chemicals and 1% to 2% for the performance side of the business. Sasol isn't expecting miracles from the oil market, but it is counting on Brent remaining in a range of roughly $50 to $55 per barrel.
For investors, Sasol appears to be dealing with challenging conditions in the energy industry fairly well. Despite ongoing pressure on the company to be as efficient as possible, Sasol has the strength and discipline to deliver on its growth potential for years down the road.
10 stocks we like better than SasolWhen investing geniuses David and Tom Gardner have a stock tip, it can pay to listen. After all, the newsletter they have run for over a decade, Motley Fool Stock Advisor, has tripled the market.*
David and Tom just revealed what they believe are the 10 best stocks for investors to buy right now... and Sasol wasn't one of them! That's right -- they think these 10 stocks are even better buys.
Click here to learn about these picks!
*Stock Advisor returns as of February 6, 2017
Dan Caplinger has no position in any stocks mentioned. The Motley Fool recommends Sasol. The Motley Fool has a disclosure policy.