Sanofi Launches $9.3B Fight for U.S. Cancer Firm Medivation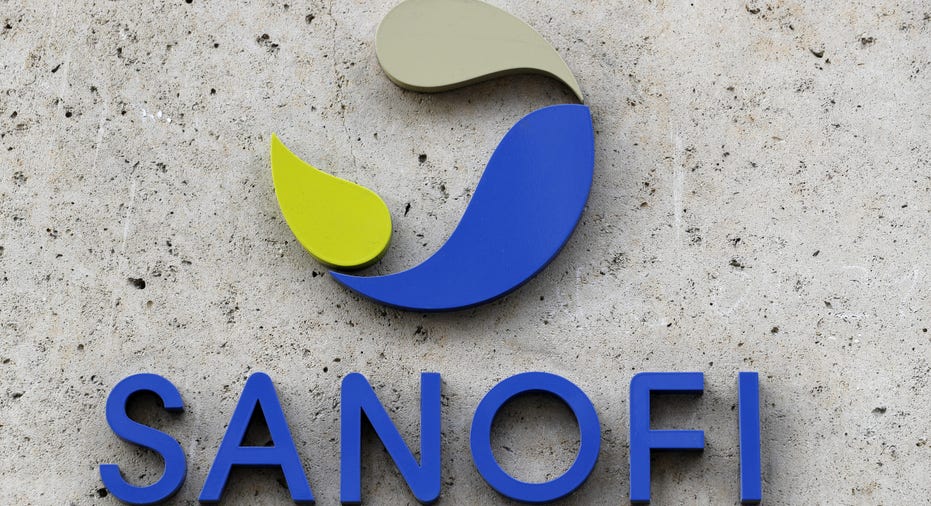 French drugmaker Sanofi went public with a $9.3 billion offer to buy Medivation on Thursday, setting up what could be a lengthy takeover fight after the U.S. cancer firm rebuffed its approaches.
The decision to target Medivation marks a return to the biotech takeover trail for Sanofi, which is looking to new cancer treatments to bolster its portfolio and help offset declining sales of mainstay diabetes drug Lantus.
Sanofi's non-binding proposal is to buy Medivation for $52.50 per share in cash, representing a 50 percent premium over the San Francisco-based firm's two-month volume-weighted average share price prior to takeover rumors.
It is, however, only modestly above Medivation's Wednesday closing price of $52.05, reflecting a run-up in the stock in recent weeks on bid talk.
Reuters reported last month that Medivation had been working with investment bank JP Morgan to handle interest from companies regarding a potential acquisition, but it had no plans to sell itself.
Bryan Garnier analyst Eric Le Berrigaud said Sanofi could now face a prolonged takeover fight with other players potentially getting involved, including Japan-based Astellas Pharma, Medivation's partner on its prostate cancer drug Xtandi.
Britain's AstraZeneca has also been reported to have looked at Medivation.
Officials at Astellas and AstraZeneca declined to comment, although one person close to the British company said it was unlikely to enter a bidding war.
LOOKING FOR DEALS
The French company, whose shares slipped 2 percent in a sharply weaker European market by mid-morning, said there was no certainty the deal would get done, but that if it did, it would boost earnings immediately.
Deutsche Bank analysts said Sanofi likely had "significant flexibility" to raise its offer, given the current low cost of debt, while Bernstein calculated the deal would still lift earnings from 2017 even at $62.40 a share, or 20 percent above Wednesday's close.
The premium to the unaffected price offered by Sanofi is below some other recent large biotech deals, with Roche paying a 63 percent premium for Intermune in 2014 and Alexion 140 percent for Synageva last year.
Stepping up acquisitions fits with the strategy of Sanofi Chief Executive Olivier Brandicourt, who took over a year ago. He told Reuters in January that he was looking for deals to broaden its reach in areas such as oncology and could consider deals of up to $20 billion.
France's biggest drugmaker is going through a tough patch, due to falling sales of Lantus, prompting it to warn of no meaningful profit growth over the next two years.
Oncology is currently the hottest area of pharmaceutical research, thanks to advances in understanding the biological drivers of the disease. Sanofi has a long history in selling chemotherapy drugs but has been less successful at developing modern cancer medicines.
'COMPELLING' PROPOSAL
Brandicourt first contacted Medivation about a deal on March 25 but he said Chief Executive Officer David Hung had declined to meet him and had told him the U.S. company's board was not interested in discussing a transaction.
Sanofi then set out its $52.50-a-share offer in an April 15 letter to Hung, to which Medivation only acknowledged receipt without commenting on its contents.
"We do not understand the delay in responding to our letter. The price we put forth represents a very substantial premium, and it would be all cash without any financing condition. In these circumstances we believe it is appropriate to make this letter public, which we are doing today," Brandicourt wrote in a follow-up letter to Hung on April 28.
"We also strongly believe that Medivation shareholders would find our proposal to be compelling."
Medivation officials were not immediately available for comment.
Xtandi, which had worldwide sales of nearly $2 billion in 2015, is Medivation's only marketed drug. The high price of Xtandi has been criticized by some U.S. lawmakers, including Democratic Party presidential hopeful Bernie Sanders.
Medivation is also conducting clinical trials on two experimental drugs, talazoparib for breast cancer and pidilizumab for blood cancers.
The global pharmaceutical industry has seen a flurry of deal-making in the past two years, as large companies try to focus on a smaller number of businesses where they can establish a leading position, often by snapping up young biotech firms.
(Editing by Jason Neely and Keith Weir)