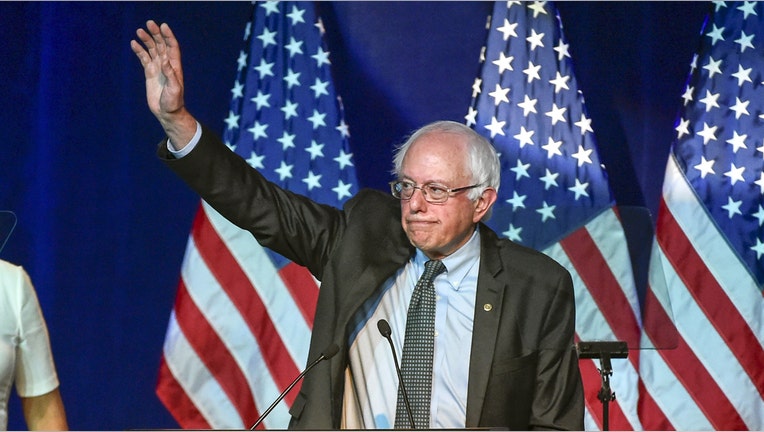 Democratic presidential candidate Bernie Sanders took a swipe at Democratic rival Hillary Clinton on Wednesday, a day after winning Wisconsin's nominating contest.
Sanders of Vermont easily defeated front-runner Hillary Clinton in Wisconsin, adding to Clinton's frustration that she has not been able to put away her rival and march to the Democratic presidential nomination.
"Secretary Clinton appears to be getting a little bit nervous," Sanders said during his campaign rally in Pennsylvania. "I don't believe that she is qualified if she is, if she is through her Super Pac taking tens of millions of dollars in special interest funds," he said. "I don't think you are qualified if you supported the Panama free trade agreement," he added.
Bernie Sanders, a Brooklyn-born U.S. senator representing Vermont, is trying to stage a come-from-behind upset of Hillary Clinton, but will struggle to overcome a large deficit in delegates.
Sanders' big win in Wisconsin, which brought his victory tally to seven out of the last eight contests including Democrats abroad, added to Clinton's frustration over her inability to knock out a rival who has attacked her from the left. That frustration was on full display on Wednesday when the former secretary of state gave two live televised interviews in which she criticized Sanders.
In contrast to a Republican primary season that has been rife with personal insults, the Democrats have largely avoided personal attacks and stuck to policy arguments. But Clinton attacked Sanders for his position on guns and said he lacked a depth of policy understanding.
She criticized him for an interview to New York's Daily News in which he failed to offer specifics on how he would break up large banks - a key part of his campaign message - when he was asked how he would put to use the existing financial regulation Dodd-Frank law.
But despite winning six of the last seven states, Sanders still faces a difficult task to overtake Clinton as the presidential nominating race moves to Wyoming on Saturday before New York on April 19 and to five other Eastern states on April 26. Still, his victory was another sign that a sizeable group of Democrats are not sold on the viability of Clinton's candidacy.