Samsung Warns of Difficult 2016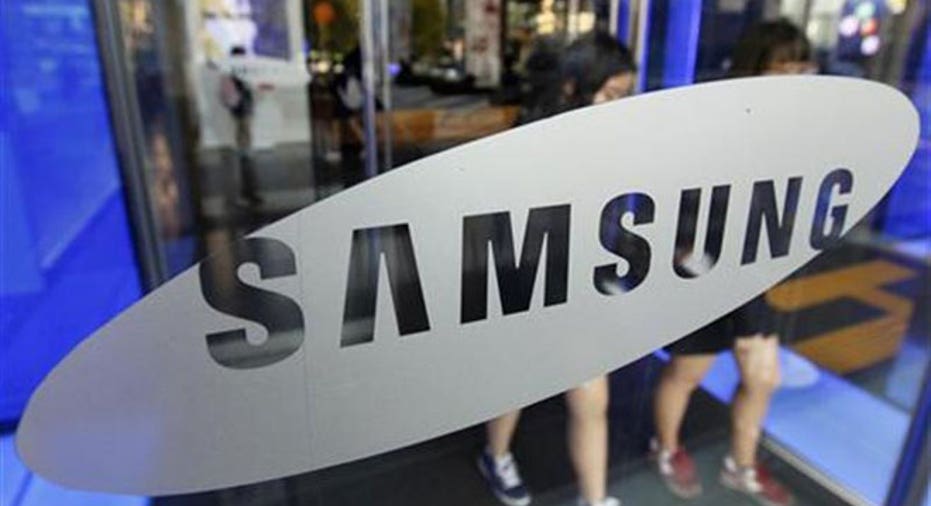 Tech giant Samsung Electronics warned on Thursday of possible weaker earnings this year due to softer sales of gadgets such as smartphones, a trend that is also hurting rival Apple Inc and major chipmakers.
The South Korean firm's warning came a day after Apple shares fell more than 6.5 percent, the biggest percentage drop in two years, as the iPhone maker forecast its first quarterly sales drop in 13 years.
Slowing economic growth in China and weaker emerging market currencies are undercutting sales of electronics ranging from televisions to personal computers, spelling trouble not only for Samsung and Apple but also for their suppliers and the broader industry.
"Broadly weaker IT demand will make it difficult to maintain 2016 profits at the level of the previous year's," Samsung said in a statement accompanying its fourth-quarter results, adding that "challenging business conditions" would remain for the current quarter and last throughout the first half of this year.
The world's No.1 maker of smartphones and memory chips said its October-December operating profit was 6.1 trillion won ($5.05 billion), matching its earlier guidance. Revenue rose 1.1 percent to 53.3 trillion won, slightly better than the 53 trillion won it had guided for.
The maker of Galaxy smartphones and tablets reported a full-year 2015 operating profit of 26.4 trillion won, compared with 25 trillion won the previous year.
Samsung shares ended down 2.6 percent on Thursday, underperforming a 0.5 percent rise for the broader market .
Some investors and analysts believe Samsung will see its profit fall for the second time in three years in 2016, as slack demand for gadgets undercuts prices of memory chips and displays that helped to offset declining mobile profits last year.
The semiconductor division was the top earner for the sixth straight quarter in the October-December period, lifting its operating profit to 2.80 trillion won from 2.70 trillion won a year earlier.
Mobile division profit slipped 7.3 percent from the third quarter to 2.23 trillion won, its weakest result in four quarters. Samsung said first-quarter mobile profits would improve slightly, boosted by the launch of new smartphones, although overall smartphone shipments were expected to decline slightly.
Samsung also said it will buy back and cancel 2.99 trillion won worth of common and preferred shares, marking the second round of share purchases as part of a 11.3 trillion buyback plan announced late last year. It also declared a year-end dividend of 20,000 won per share.
Later on Thursday, the firm said it will sell a 37.5 percent stake in Samsung Card Co Ltd to Samsung Life Insurance Co Ltd for 1.54 trillion won ($1.3 billion), the proceeds from which will be used to fund new businesses.
The transaction will give Samsung Life a 71.9 percent stake in Samsung Card, a step that analysts say furthers Samsung Group's restructuring efforts to streamline its ownership structure and solidify the founding Lee family's control over the smartphones-to-construction conglomerate.
(Reporting by Se Young Lee; Editing by Stephen Coates and Muralikumar Anantharaman)