Samsung to Permanently Discontinue Galaxy Note 7 Smartphone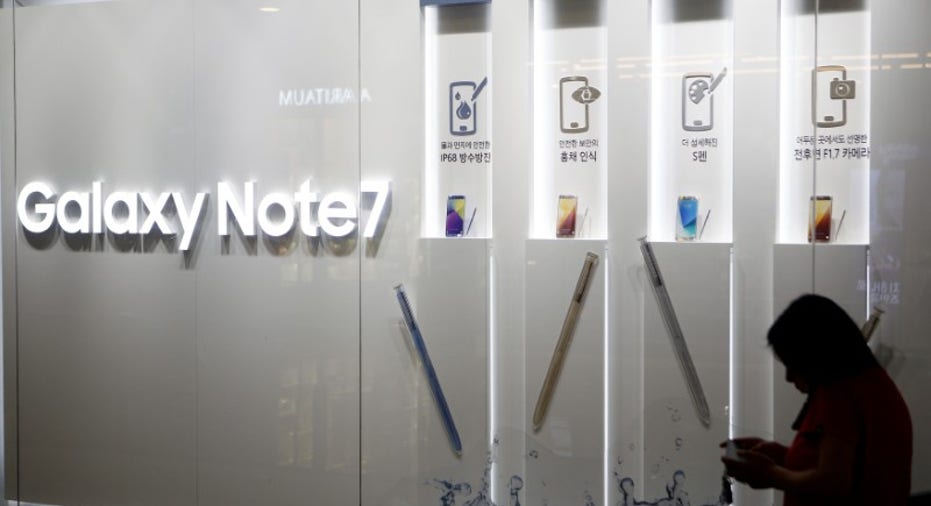 Samsung Electronics said Tuesday that it would permanently discontinue production and sales of its embattled Galaxy Note 7 smartphone, pulling the plug on a much-hyped premium smartphone whose botched product recall has deeply damaged the brand.
Samsung said in a filing with South Korean regulators on Tuesday that it would permanently cease sales of the device, a day after it announced a temporary halt to production of the smartphones.
"Taking our customer's safety as our highest priority, we have decided to halt sales and production of the Galaxy Note 7," the company said.
The move comes on a day when Samsung shares tumbled 8%, its biggest one-day decline in eight years, amid increasing pressure after a new string of reported smartphone fires in the U.S.
Samsung's global recall of 2.5 million Note 7s began more than a month ago after batteries in some phones overheated and caught fire.
Write to Jonathan Cheng at jonathan.cheng@wsj.com and Eun-Young Jeong at eun-young.jeong@wsj.com