Samsung profit guidance disappoints, memory outlook cloudy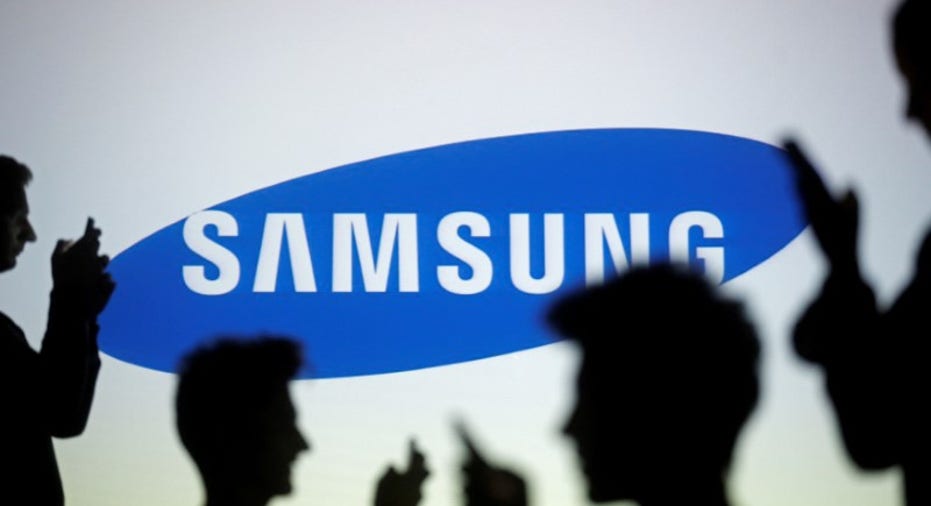 SEOUL (Reuters) - Samsung Electronics Co Ltd said it would likely rake in a record fourth-quarter profit but the guidance fell short of consensus estimate, spooking investors already worried that a memory chip boom could be ending sooner rather than later.
Shares of Samsung fell almost 4 percent as the world's biggest chipmaker became one of the first major semiconductor firms to indicate disappointing results could be on the radar at a time when NAND memory chip prices are easing.
Samsung pegged its October-December operating profit at 15.1 trillion won ($14.1 billion), an all-time high and up 64 percent from a year ago but shy of a 15.9 trillion won average estimate from 17 analysts surveyed by Thomson Reuters. It estimated revenue at 66 trillion won, also slightly below expectations.
The Apple Inc (NASDAQ:AAPL) smartphone rival did not elaborate on its performance. However, two analysts said a strong won and a year-end bonus for staff in the semiconductor business likely dented the South Korean firm's quarterly profit by about 400 billion won and 400-500 billion won, respectively.
Samsung shares ended down 3.1 percent, versus the broader market that fell 0.1 percent and shares in rival SK Hynix that fell 1.7 percent, amid worries over the outlook for smartphones and the so-called chip "super-cycle".
"The currency effect and bonuses appear to be the main reason for (Samsung) missing market forecasts, but smartphone shipments are also likely to be lower than expected," said Song Myung-sup, analyst at HI Investment & Securities.
"Considering Apple and Chinese firms' sales weren't stellar either, overall mobile demand appears to have been sluggish."
Samsung will disclose detailed results for the fourth quarter on Jan. 31.
The last time a Samsung guidance statement disappointed the market was in the wake of the embarrassing withdrawal of its fire-prone Galaxy Note 7 handsets in October 2016.
Based on the quarterly guidance, Samsung's 2017 operating profit is likely to come in at 53.6 trillion won, versus previous year's 29.2 trillion won.
"We see potential downside risk to component orders and smartphone sales beyond Q1," Morgan Stanley analyst Andrew Choi said in a note on Tuesday, adding the current consensus profit estimate for the first quarter may be adjusted.
MEMORY AND MOBILE
Samsung likely benefited from higher DRAM chip prices in its latest quarter, analysts said.
But the outlook for semiconductors in 2018 is mixed. Samsung shares have fallen 12 percent from their all-time high in early November as some investors bet on an end to the memory boom.
NAND flash memory chips, used in things like digital cameras and USB drives, have entered a down-cycle and there is a view among some industry observers that DRAM market conditions also will soften later this year.
Others however expect DRAM supply to remain tight throughout 2018 as Google (NASDAQ:GOOGL), Amazon (NASDAQ:AMZN) and Facebook (NASDAQ:FB) expand data centers used for cloud storage and computing.
The outlook for smartphones and other mobile devices, which analysts expect to contribute about 17 percent to Samsung's fourth-quarter earnings, is also uncertain due to competition from Chinese rivals in markets like Europe and Asia.
Tom Kang, research director at data provider Counterpoint, said Samsung's mobile division should show "moderate" shipment growth of about 1-2 percent in 2018.
South Korean exporters like Samsung will be keeping a close eye on the won in 2018. The currency traded on Monday at its highest in more than three years.
(Reporting by Joyce Lee; Editing by Stephen Coates and Himani Sarkar)