Samsung Looks to Repair Consumer Trust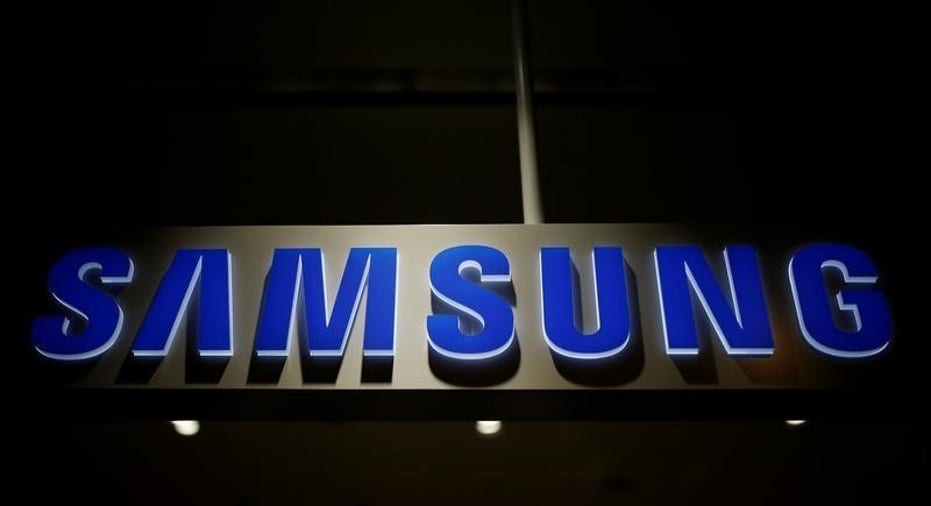 Samsung's apology and diagnosis of the Galaxy Note 7's battery problems marked the company's most concerted attempt to move past its biggest recent crisis, but concerns over product safety could continue to weigh on its brand.
At an event in Seoul this week, Samsung blamed the overheating of its Galaxy Note 7 smartphones on problems with the manufacturing and design of the device's batteries. But the company said it hadn't definitively found the root causes of those breakdowns.
Samsung now begins a long journey to restore consumer trust--not only with smartphones, but across a vast empire that produces everything from washing machines to televisions to laptops. The mea culpa represents the first step in a critical year for the conglomerate, which is parrying a global slowdown in smartphone sales, a political scandal in South Korea involving its third-generation heir and a shift in the tech industry toward revamping products that enable interconnected homes.
The company has already shown signs of moving past the damage. On Tuesday, Samsung reported its highest quarterly operating earnings in more than three years, helping to push its shares near a record. Net profit for the last three months of 2016 doubled from a year earlier, as Samsung benefited from booming sales of smartphone components.
Samsung said this week that it wouldn't launch its next flagship phone, the Galaxy S8, at a Barcelona trade show in late February and early March, as it has done in years past, as it takes time to ensure that the new device is problem free.
At least in the near term, the fiasco hasn't triggered a mass migration to Samsung's competitors or thumped sales of its top-of-the-line flagship phone--last year's Galaxy S7, which is on track to be the company's best seller to date.
Around one in four Galaxy Note owners migrated to the iPhone, but most opted for another Samsung phone, said Cliff Maldonado, BayStreet Research's senior analyst, who tracks device sales. "It could have been a disaster for Samsung, but this wasn't so bad," Mr. Maldonado said.
Still, the Galaxy Note 7 debacle, a recall of three million devices at a cost of at least $5 billion, has pushed Samsung into delicate territory with consumers. Another major recall, even unrelated to its smartphones, could have a devastating effect on the firm's sales and consumer confidence.
"They cannot have a major incident like this for years," said Patrick Moorhead, a tech analyst at Moor Insights & Strategy. "People don't care what product it is, if it carries the Samsung brand, their products will be connected and considered synonymous."
Aviation regulators in many parts of the world, fearing that Galaxy Note 7 phones could catch fire midflight, banned the devices from airplanes last year. Warnings to passengers not to bring the phones on board, relayed when purchasing tickets and at check-in, served as a constant reminder of Samsung's problems.
The U.S. Federal Aviation Administration this month lifted the requirement that airlines warn passengers against bringing Galaxy Note 7 devices onto airplanes. Taking the device on an aircraft, however, remains prohibited. Airlines for America, the leading U.S. industry trade group, is unaware of any carriers still voluntarily making Note 7 announcements, a spokesman said.
And on other fronts, the Galaxy Note 7 issues haven't been resolved. The U.S. Consumer Product Safety Commission, which oversees product recalls and worked with Samsung to manage the Galaxy Note 7 recall last year, appears likely to continue a separate investigation. South Korean regulators said they expect to release their independent findings on the Note 7 by early February at the latest.
Separately, UL LLC, the global safety-standards organization, is considering revising industry guidelines related to batteries and the compartments they fit inside, said Sajeev Jesudas, president of the firm's consumer business unit. UL was one of three outside firms involved in Samsung's Note 7 investigation, and the potential revision of industry safety standards comes from lessons learned from its analysis, Mr. Jesudas said.
A Samsung executive said in an earnings call with analysts on Tuesday that the mobile division's profit margins in future months could be squeezed due to "marketing spending to enhance our brand's presence."
Samsung made an aggressive push over the past 20 years to project a premium image across its consumer-electronics empire through product design, innovation and marketing. It became a regular Olympic sponsor, hired advertising titans such as Chicago-based Leo Burnett Worldwide, a unit of Publicis Groupe SA, and spent heavily to craft a chic image to go toe to toe with Apple Inc.'s iPhone.
Some branding experts don't see Samsung's progress erased overnight due to the Galaxy Note 7 headache. "If you were a Note 7 owner, you've dealt with it and moved on. If you're not, you're probably not that interested in it," said Matt Egan, head of Siegel+Gale's global technology practice.
Among those who stayed with Samsung is Richard Factor of Sedona, Ariz. Mr. Factor, who owns an iPad and an Apple computer, says he isn't anti-Apple. But he added that his Galaxy Note 7 had been a prized possession because it could more easily store his 150 gigabytes of photos and music on an external memory card--something he couldn't do on an iPhone. After Samsung abandoned the Galaxy Note 7, the semiretired audio-equipment executive ended up reactivating his old Galaxy Note 4 device. "I just prefer Samsung," Mr. Factor said.
John D. McKinnon in Washington contributed to this article.
Write to Timothy W. Martin at timothy.martin@wsj.com and Eun-Young Jeong at Eun-Young.Jeong@wsj.com