Sales rise sharply at Brown-Forman in 4Q but profit down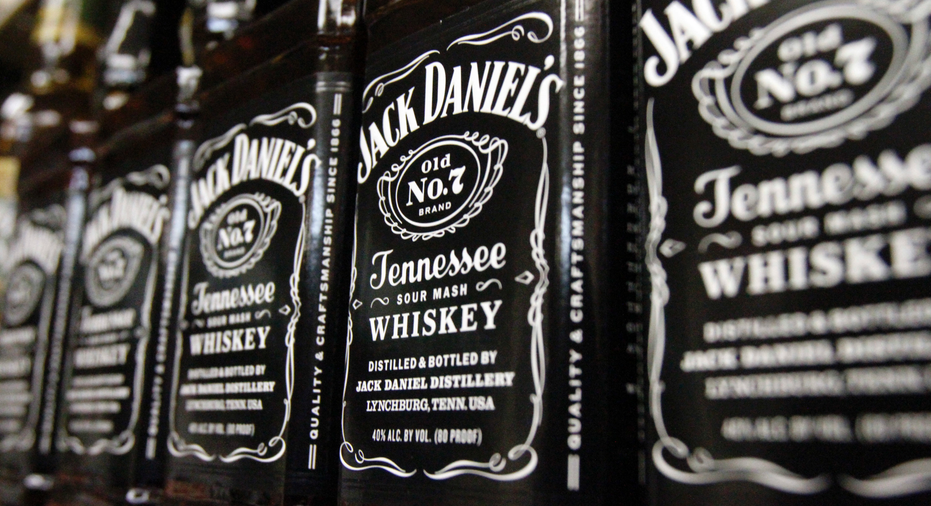 Brown-Forman Corp. on Wednesday reported yearlong net sales growth across its spirits lineup — including its flagship Jack Daniel's Tennessee Whiskey brand — but said fourth-quarter earnings declined due to costs associated with the creation of a charitable foundation and operating expenses.
The Louisville, Kentucky-based company said underlying net sales — or sales excluding acquisitions, divestitures and other nonrecurring events — grew by 5 percent in its U.S. markets for the entire fiscal year.
It reported net sales growth in a host of key overseas markets, including double-digit increases in Mexico, Germany, Russia and Brazil, along with single-digit growth in other key markets such as the United Kingdom, Australia and Poland.
Foreign markets account for slightly more than half of the company's sales.
For the full year, the entire Jack Daniel's lineup had underlying net sales growth of 6 percent, the company said. Jack Daniel's Tennessee Fire led the way with a 15 percent increase.
The higher net sales trend included the company's key bourbon, tequila and vodka brands.
The company reported 22 percent underlying net sales growth for its Woodford Reserve bourbon brand. Among its tequilas, Herradura was up 19 percent and el Jimador rose 9 percent. Finlandia vodka increased its underlying net sales by 5 percent.
"Our results demonstrated an excellent balance across both geography and portfolio, while being driven once again by the Jack Daniel's trademark and our premium American whiskey portfolio," Brown-Forman CEO Paul Varga said.
Varga said the company has followed a strategy of "high-impact brand investments and a heightened attention to cost efficiency." The company announced recently that Varga will retire at year's end and will be succeeded as CEO by Lawson E. Whiting, who currently serves as chief operating officer.
Looking ahead, Brown-Forman predicted underlying net sales growth in its next fiscal year of 6 percent to 7 percent, assuming current trends continue. The company said the global economy has improved "modestly" in the past year. But it said competition in developed markets "remains intense" and mentioned concerns "over potential retaliatory tariffs on American spirits."
"These factors make it difficult to accurately predict future results," the company said in its earnings release.
Spirits makers are among U.S. industries worried about the outbreak of a trade dispute after the U.S. imposed tariffs on steel and aluminum imports from Canada, Mexico and the European Union. The U.S. allies have vowed to retaliate with tariffs of their own.
Meanwhile, Brown-Forman reported net income of $110 million, or 23 cents per share, in the fourth quarter ended April 30. That's compared to $144 million, or 30 cents per share, a year ago.
Quarterly net sales rose 6 percent to $733 million, it said.
The results were impacted by the previously announced creation of a $70 million charitable foundation, as well as the phasing of operating expenses, the company said. Additional expenses incurred in the fourth quarter included one-time bonuses for most employees and heavier advertising and promotional spending, it said. Brown-Forman attributed the bonuses to the federal tax overhaul.
For the full year, the company reported net income of $717 million, or $1.48 per share. That's compared to $669 million, or $1.37 per share, in the prior year. Net sales for the just-ended year were up 8 percent at $3.25 billion.
In afternoon trading, shares of Brown-Forman Corp. dipped 6.6 percent, or $3.68, to $52.19. The stock has barely budged since the starting point of the year, up less than 1 percent.
_____
A portion of this story was generated by Automated Insights using data from Zacks Investment Research. Access a Zacks stock report on BF.A at https://www.zacks.com/ap/BF.A