Sales of new US homes likely bounced back in July after weaker June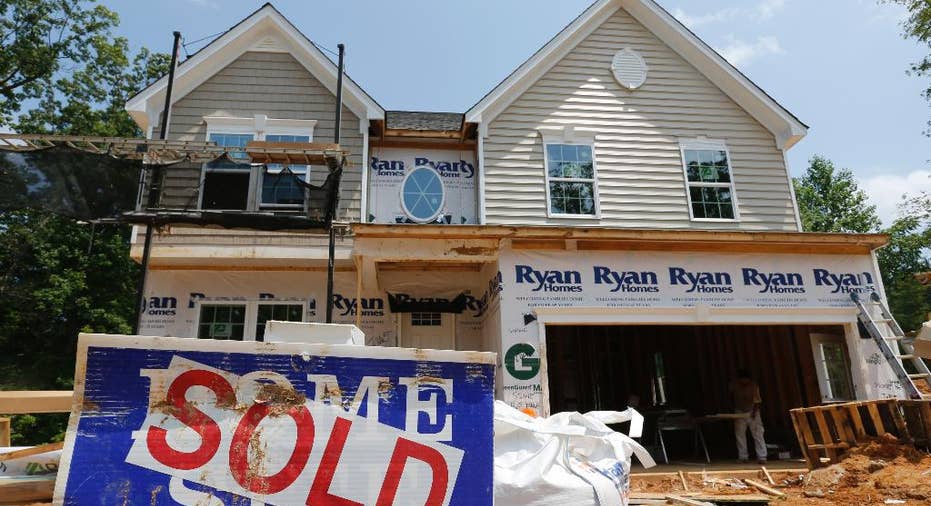 The Commerce Department reports on sales of new homes in July at 10 a.m. Eastern Tuesday.
RISING SALES: Economists expect a 7.9 percent increase in new-home sales to a seasonally adjusted annual rate of 520,000, according to a survey by data the firm FactSet. Those gains would reverse a sharp decline in June sales of new homes to an annual rate of 482,000.
Buyers have crowded into the housing market this year. Backed by solid job growth over the past two years and relatively low mortgage rates, sales of new homes jumped 21.2 percent through the first half of 2015, although the government sales report is volatile on a monthly basis.
EAGER BUYERS: Housing is once again driving growth as the stock market has stumbled. Americans have felt more confident about their economic prospects, causing them to return to the housing market that initially sparked the Great Recession in late 2007. But supplies of new and existing homes have been tight, pushing up prices and limiting choices for would-be buyers.
There are 5.4 months' supply of new homes available, compared to six months in a healthy market.
Inventories are similarly tight among existing homes.
The National Association of Realtors said Thursday that sales of existing homes rose 2 percent last month to a seasonally adjusted annual rate of 5.59 million, the fastest rate since February 2007. Sales have jumped 9.6 percent over the past 12 months, while the number of listings has declined 4.7 percent.
Much of the additional demand has emerged for a healthier jobs market and low mortgage rates. Employers added 3.1 million jobs last year and are on pace to add 2.5 million jobs this year.
Borrowing costs have stayed about two percentage points below historical standards.
The average 30-year fixed rate was 3.93 percent last week, according to the mortgage giant Freddie Mac.