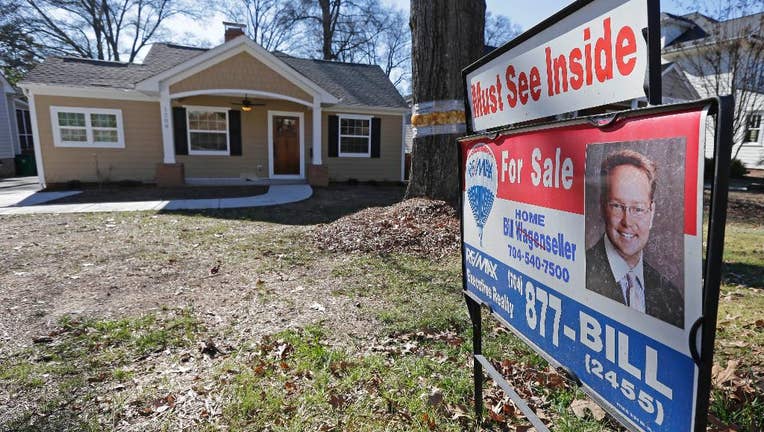 The National Association of Realtors reports on July sales of existing homes Thursday at 10 a.m. Eastern.
PULLBACK EXPECTED: Economists believe that sales fell 1.3 percent last month to a seasonally adjusted annual rate of 5.42 million homes, according to a survey by the data firm FactSet. The dip follows sales jumping in June to a rate of 5.49 million homes, the strongest pace since February 2007. Still, July would be the fifth straight month of sales topping an annual rate of 5 million.
SUSTAINABLE GAINS?: The slow six-year recovery from the Great Recession has now begun to revitalize the housing market. Home sales have soared for much of this year, lifted by an improving job market and relatively low mortgage rates. But tight inventories have led to rising prices that could hurt affordability and curb sales growth.
The median home price rose 6.5 percent over the past 12 months to $236,400, the highest level tracked by the Realtors. Homebuyers have managed to absorb much of the price appreciation. This is largely due to the economy adding a solid 2.9 million jobs over the past 12 months and the average, 30-year fixed mortgage rate staying around 4 percent. At roughly two percentage points below the historical level, mortgage rates have reduced monthly borrowing costs for buyers.
But the trajectory of mortgage rates going forward is unclear.
It's possible that a weakening global economy will cause more investors to buy U.S. Treasury bonds, a move that has historically held down mortgage rates. The average mortgage rate has slipped slightly as China has endured stock market volatility and reduced the value of its currency.
Yet the Federal Reserve is preparing to raise a key interest rate for the first time in nearly a decade. Economists say the Fed could lift its fed funds rate from near-zero as soon as September, an increase that would potentially cause rising mortgage rates. When Fed officials previously announced plans in 2013 to pull back on other forms of economic stimulus, mortgage rates suddenly spiked and derailed home sales for several months.
Buyers are also finding few open houses, a limited supply that could ultimately cut into sales.
Only 5 months' supply of homes is available, compared to an average of six months in a healthy market.
More Americans are choosing to rent instead. So far this year, the share of the U.S. population who owns homes has fallen to 63.4 percent, a 48-year low, according to the Census Bureau. The shift toward renting has reduced vacancies and caused rental prices to increase at 4.3 percent, more than double the meager 2.1 annual increase in average hourly wages.
Fewer millennials younger than 34 are forming households_and the purchase of first homes is increasingly deferred. The median first-time buyer is renting longer and spending more money to purchase their homes, according to the real estate firm Zillow.
Meanwhile, the percentage of young adults living with their parents increased in 2015, according to a new analysis by the Terner Center for Housing Innovation at the University of California, Berkeley.
"Later marriage, rising rents, and a not-strong-enough jobs recovery probably all contribute," said Jed Kolko, a senior fellow at the center.