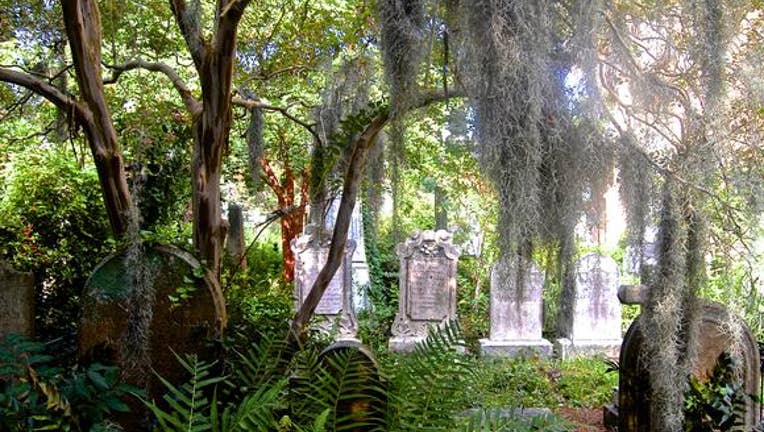 Image source: David McSpadden via Flickr.
StoneMor Partners reported its fourth-quarter results before the opening bell on Monday. The quarter marked a less-than-stellar end to what was a pretty successful year for the company. This was after it restructured and high-graded its sales force during the quarter in an effort to maximize productivity in future periods. That restructuring resulted in a slow start to pre-need sales during the quarter, which had some impact to cash flow.
StoneMor Partners results: The raw numbers
| Metric | Q4 2015 Actuals | Q4 2014 Actuals | Growth (YOY) |
| --- | --- | --- | --- |
| Number of Cemetery Contracts Written | 27,180 | 27,504 | -1.2% |
| Adjusted EBITDA | $26.5 million | $22.9 million | 15.4% |
| Distributable Available Cash | $30.5 million | $42.3 million | -28.1% |
Data source: StoneMor Partners L.P.
What happened with StoneMor Partners this quarter?StoneMor Partners' cemetery operations slipped this quarter:
The 1.2% drop in cemetery contracts written was largely the result of the sales force restructuring, which led to fewer high margin pre-need sales during the quarter. That said, for the full year cemetery contracts written increased by 10% over last year, due partially to acquisitions as well as a focus on driving pre-need sales. The pre-need sales weakness during the fourth quarter dropped StoneMor's cemetery margin to $12.9 million, which was well below the $18.2 million it earned in the year-ago quarter.
Funeral home calls increased 7% year over year to 4,034. Meanwhile, funeral home margin increased 12% to $4.6 million.
Trust investment interest income jumped 60% to $16.7 million largely due to the timing of realized gains. Trust fund investment returns were 2.1%, or 8.5% annualized, which is higher than the 1.1%, or 4.2% annualized, from the prior-year quarter due to the timing of realized merchandise trust gains.
Corporate overhead expenses for the quarter were $7.7 million, which is 22% less than the year-ago quarter due to lower legal professional fees and other miscellaneous cost reductions.
The combination of lower corporate overhead costs and higher trust investment income drove the 15.4% increase in adjusted EBITDA. Meanwhile, the decrease in distributable available cash was primarily due to different levels of cash on hand at the beginning of reporting periods as well as the weaker cemetery margin.
What management had to sayCEO Larry Miller,commenting on the company's results, said:
While the fourth quarter was a bit light, StoneMor still had a record year in 2015. That's mainly due to acquisitions, with the company steadily adding new cemeteries and funeral homes to its portfolio as it works to consolidate a very highly fragmented industry. The company's other growth driver is its ability to capture pre-need sales, which while slower during the fourth quarter, should improve in years ahead due in part to the company's ability to get more out of its acquired cemeteries by bringing its sales expertise to these entities.
Looking forwardIn looking at what lies ahead, Miller said:
StoneMor is working on three different areas in order to maximize future value for its investors: acquisitions, improving trust fund returns, and selling off excess land. The high grading of its cemetery portfolio will be an important one for the company, because it could potentially add a number of high-quality cemetery assets, which could be partially funded via land sales instead of debt and equity. That could create some additional value for investors in the year ahead.
The article Sales Force Restructuring Haunts StoneMor Partners L.P. This Quarter originally appeared on Fool.com.
Matt DiLallo owns shares of StoneMor Partners. The Motley Fool recommends StoneMor Partners. Try any of our Foolish newsletter services free for 30 days. We Fools may not all hold the same opinions, but we all believe that considering a diverse range of insights makes us better investors. The Motley Fool has a disclosure policy.
Copyright 1995 - 2016 The Motley Fool, LLC. All rights reserved. The Motley Fool has a disclosure policy.