Sabesp's Results Get a Welcome Boost From Currency Effects and an Easing Drought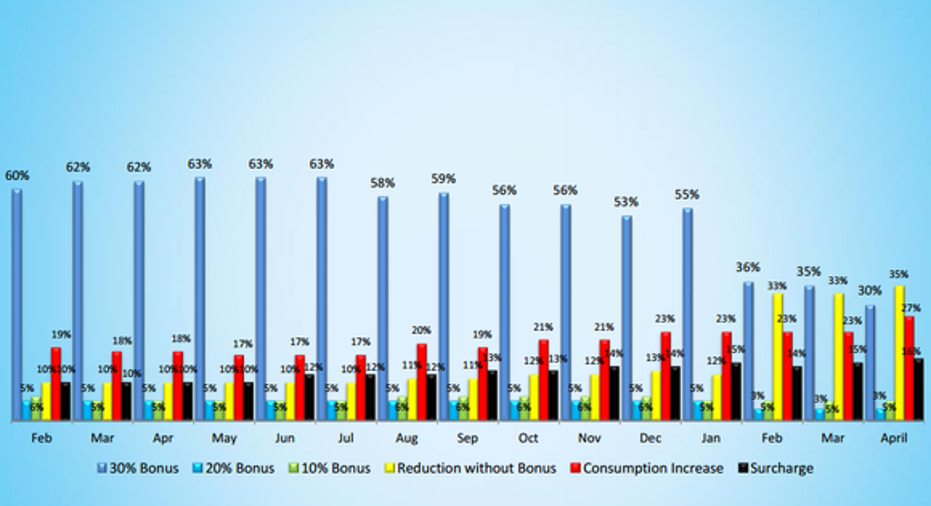 Image source: Getty Images.
Over the past several quarters, Brazilian water and sanitation companyCompanhia de Saneamento Basico do Estado de Sao Paulo (Sabesp)(NYSE: SBS) has done what any company should when its operational environment turns south: It controlled what it could by cutting operational costs. Now that drought conditions have started to ease in the Sao Paulo region and currency effects have started to swing in its favor, Sabesp's results are improving in a big way. Let's take a quick look at the results from this past quarter as well as look at where the company goes from here.
Sabesp's results: The raw numbers
| Results | Q2 2016 | Q1 2016 | Q2 2015 |
| --- | --- | --- | --- |
| Revenue | $1,065.9 | $999.2 | $875.1 |
| Adjusted EBITDA | $346.3 | $296.7 | $234.5 |
| Net income | $247.2 | $142.9 | $104.5 |
| Earnings per share | $0.36 | $0.20 | $0.15 |
Results in millions, except per-share data. All financial results converted to U.S. dollars at $1 BRL=US$0.29. Data source: Sabesp quarterly earnings release.
It should be noted that this quarter does look a little better because of some currency tailwinds. Compared to the prior quarter, the Brazilian real has gained 6.8% on the the U.S. dollar. This is important for Sabesp because it generates all of its revenue in the local currency, but it has about 32% of its debts denominated in U.S. currency. So, as that currency gains traction, it's easier to pay off those debts. It's also important for U.S. investors in Sabesp because it pays its dividend in reals, so a stronger Brazilian currency means a higher dividend in U.S. dollars.
What happened with Sabesp this quarter?
There were two things that positively impacted Sabesp's results for this past quarter. The first one is the the easing of the drought conditions in the Sao Paulo region. After dealing with more than a year of severe drought conditions that impacted results, higher-than-historical average rainfall in six of the past nine months has helped to raise water levels atSabesp's major reservoirs. This has been very helpful because it has helped reduce the amount of lost revenue due to a water conservation program that was paying as high as a 30% bonus to customers that reduced total consumption by certain levels. This past quarter, we started to see a significant change in those reduction bonuses in over a year.
Image source: Sabesp investor presentation.
The second big factor has been a series of tariff increases over the past 12 months. Part of these tariff increases were in response to lower water levels in Sabesp's reservoirs, but it also was an effect of the billions or reals that the company is spending on upgrading and expanding its water and sewer infrastructure. Since June 2015, tariff rates across Sabesp's system were up 15.2%, and the company just announced another 8.4% increase in May. These two were the largest factors that led to a 21.8% increase in revenue from this time last year.
Some other highlights of the quarter are:
Total water and sewer connections increased by 2.6% and 3.2%, respectively, compared to this time last year. This and less severe drought conditions led to a 5.4% increase in total billed volume for the company overall.
While overall expenses increased compared to this time last year, costs as a percentage of net revenue decreased from 83.3% in Q2 2015 to 76.1% this past quarter. Most of the increases in operational costs was related to higher provisions for the Sao Paulo Municipal Fund for Environmental Sanitation and Infrastructureas well as litigation provisions.
Reservoir levels this past quarter were their highest in over two years.
Looking ahead
This past quarter goes to show how bad things have been in the past several quarters. The company had been dealing with a rapidly plummeting foreign currency, severe drought conditions, and all while trying to do a massive infrastructure build program. That simple reversal of currency from a headwind to a tailwind and the elimination of the high incentive bonus levels for customers have gone a long way in improving the company's overall results. If we can continue to see modest improvements in currency effects and a return to normal operations, then it should make the infrastructure spending program a bit more palatable.
Half of the company's goal of improving total water and sewer connections in the Sao Paulo region has been accomplished as it now has a 100% water delivery and treatment rate. The big spending push now is to increase total sewer connections, increase sewer treatment capacity, and improve water supply. Sabesp expects to spend $3.9 billion between now and 2020 to achieve that goal. Once complete, it will increase its sewer connections from 86% collected -- and 78% treated -- to 95% collected and treated. Once this goal is achieved, the company should be able to significantly reduce its spending program and free up cash to be used elsewhere.
A secret billion-dollar stock opportunity The world's biggest tech company forgot to show you something, but a few Wall Street analysts and the Fool didn't miss a beat: There's a small company that's powering their brand-new gadgets and the coming revolution in technology. And we think its stock price has nearly unlimited room to run for early in-the-know investors! To be one of them, just click here.
Tyler Crowe has no position in any stocks mentioned.You can follow him at Fool.comor on Twitter@TylerCroweFool.
The Motley Fool recommends Companhia de Saneamento Basico. Try any of our Foolish newsletter services free for 30 days. We Fools may not all hold the same opinions, but we all believe that considering a diverse range of insights makes us better investors. The Motley Fool has a disclosure policy.