S&P, Dow futures flat; Facebook weighs on Nasdaq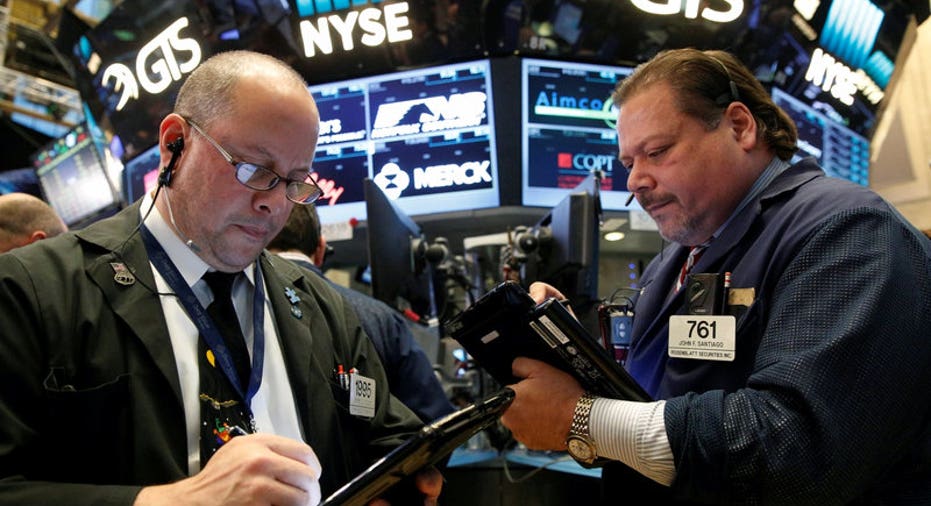 The S&P 500 and the Dow futures were little changed on Thursday as investors stayed away from riskier assets, while Nasdaq futures were dragged down by a fall in Facebook's shares.
Facebook fell 6 percent to $119.50 in premarket trading, a day after the social media giant warned that revenue growth would slow this quarter.
The S&P 500 ended lower on Wednesday for a seventh straight session, its longest such streak in five years, as the Federal Reserve signaled it could hike interest rates in December and the uncertain U.S. election continued to cloud the market's outlook.
The U.S. central bank held interest rates steady, but said the economy had gained steam and job gains remained solid. Policymakers also expressed more optimism that inflation was moving towards their 2 percent target.
Investors have been unnerved by a tightening race between Democrat Hillary Clinton and Republican Donald Trump in next week's presidential election.
While some polls put Trump ahead on Tuesday, an average of polls compiled by the RealClearPolitics website showed Clinton retaining a slight lead. A Reuters/Ipsos daily tracking poll released late on Wednesday showed Clinton ahead by 6 percentage points among likely voters.
Gold touched $1,300 an ounce earlier in the day, after touching an almost one-month high on Tuesday. =>
Crude oil futures edged up, supported by news of an attack on a Nigerian oil pipeline and a weaker U.S. dollar, after four days of falls over scepticism that a global glut in crude supplies could be stemmed. [O/R]
Economic data expected on Thursday includes weekly jobless claims, which is expected to remain unchanged at 258,000. That data is expected at 8:30 a.m. ET.
The Institute of Supply Management's forecast at 10 a.m. ET is expected to suggest the index dropped to 56.0 in October from 57.1 in September, while another set of data is likely to show factory orders added 0.2 percent in September.
Fitbit sank 30 percent to $8.97 after the wearable fitness device maker's revenue forecast for the key holiday shopping quarter fell well below analysts' estimates.
Whole Foods Market rose 2.5 percent to $29.21 after the company said sales declines at established stores are easing.
First Solar fell 2.5 percent to $39.55 after it said a slide in panel price was harming bookings.
Futures snapshot at 6:55 a.m. ET:
S&P 500 e-minis were up 0.25 points, or 0.01 percent, with 154,942 contracts traded.
Nasdaq 100 e-minis were down 10 points, or 0.21 percent, on volume of 30,584 contracts.
Dow e-minis <1YMc1> were up 18 points, or 0.1 percent, with 30,299 contracts changing hands.
(Reporting by Tanya Agrawal; Editing by Anil D'Silva)