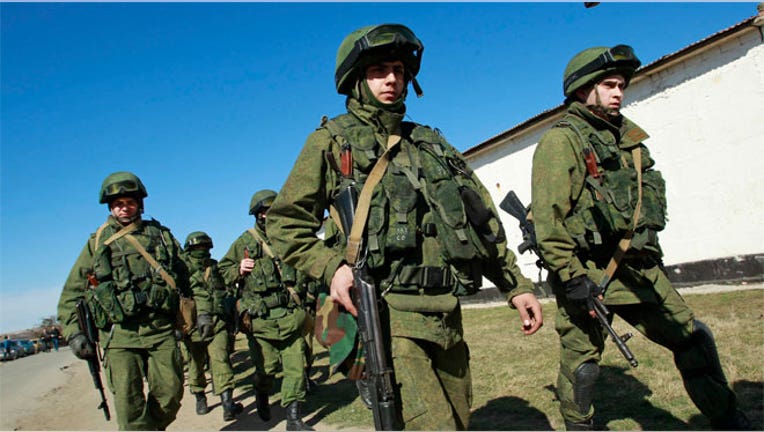 Shares of Russian companies like Yandex (NASDAQ:YNDX) and Lukoil (NYSE:LUKOY) rebounded Tuesday as jitters over the Ukraine-Russia crisis eased.
The stocks rallied from steep selloffs on Monday after Russian troops pulled back to their bases and Russian President Vladimir Putin said his country is not trying to annex the Ukrainian province Crimea, which has been loyal to Russia and been ground zero for mass protests.
Following a more than 5% rally in the MICEX, Russian's benchmark stock-market index, shares of Yandex, which is referred to as the Google (NASDAQ:GOOG) or of Russia, climbed 8.7% to $35.03 in recent U.S. trade.
Shares of Russian oil giant traded in the U.S. Lukoil jumped 4.2% to $53.35, while Moscow-based Mobile TeleSystems (NYSE:MBT) increased 3.2% to $16.43 in American trade.
The gains extended across Europe and into the U.S., where the Dow Jones Industrial Average soared 220 points to 16387, and the S&P 500 struck all-time highs.
"Putin has ended Russian military exercises in western Russia, and the markets have rallied this morning," said Greg Valliere, chief political strategist of the Potomac Research Group. "Vladimir Putin surely must realize that a crumbling economy leads to the downfall of politicians."
While the situation remains fluid and the exact situation in Ukraine and Crimea remain unclear, Brown Brothers Harriman in a note to clients said investors seem to be relieved there has not been any escalation over the last 24 hours.