Rural Media Group to use New Mexico ranch as production base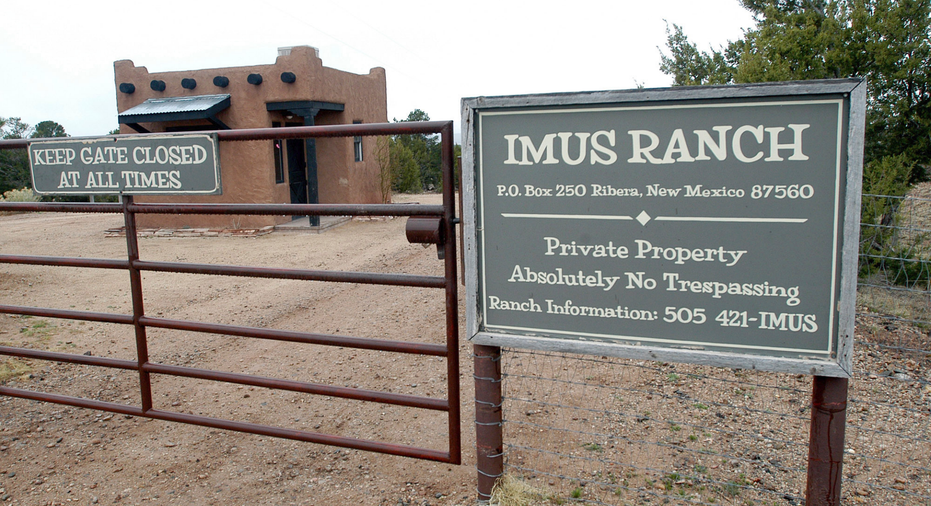 A northern New Mexico ranch once owned by radio talk show host Don Imus will be used by Rural Media Group as a television production base for The Cowboy Channel and RFD-TV.
The New Mexico Film Office made the announcement this week, saying the state could get exposure because the company's programming is distributed to more than 92 million homes worldwide.
"We are very happy that Rural Media Group sees our landscape, culture and vibrant film industry as an inspirational home for their unique programming worldwide," said Nick Maniatis, head of the state film office.
Rural cable TV mogul Patrick Gottsch bought the ranch outside Santa Fe earlier this year.
The property includes a 10-bedroom hacienda with a Western-style town. While the purchase price was never disclosed, the ranch was last listed at $19 million.
Productions that will be produced in New Mexico include "Best of America by Horseback," ''Debbie Duning's Dude Ranch Round-Up" and "Gentle Giants." Production work will begin in the spring.
Gottsch, founder and president of Rural Media Group, said the ranch is set up perfectly for producing a variety of new programs and television series. He pointed to the existing Western town, indoor and outdoor arenas, and miles of trails on the property, which spans 5 square miles (14 square kilometers).
"We will only be limited by our own imagination," Gottsch said in a statement.
The Western town on the ranch also may be made available to outside productions.
The announcement by Rural Media Group comes after Netflix said earlier this year that it had selected New Mexico as the site of a new U.S. production hub. The online entertainment provider is working to buy an existing multimillion-dollar studio complex on the southern edge of Albuquerque.
The Netflix venture is anticipated to result in $1 billion in spending over the next decade.
Gov. Susana Martinez, whose second term wraps up at the end of the year, said her administration has worked to make New Mexico more friendly for investment and that industry leaders are bringing their productions to the state as a result.
The film industry has since marked three consecutive record-breaking years in New Mexico, and state officials say it is lining up to be another monumental year.
The industry has drawn more in-state direct spending from film and TV productions each year since 2014, topping out at $505 million last fiscal year, according to the state film office.