Run for Cover! Here's Why AMERISAFE, Inc. Shares Tumbled 13%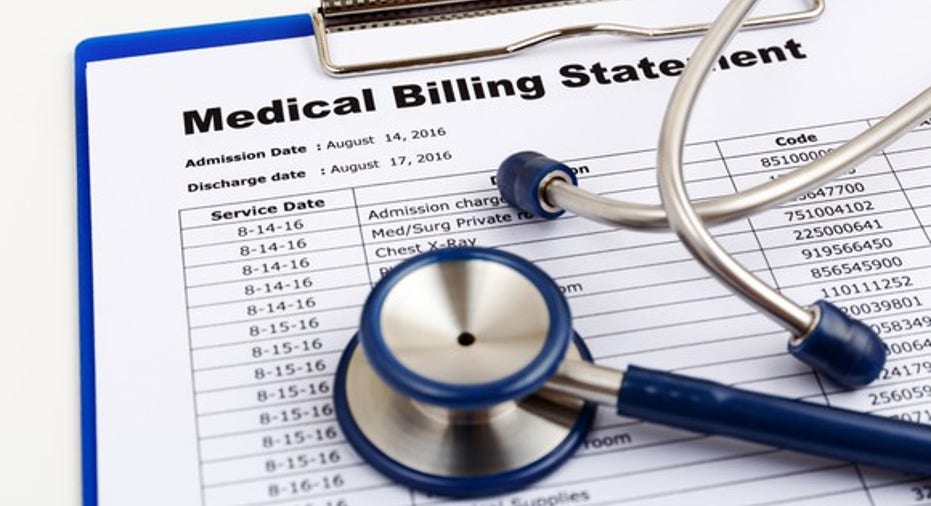 What happened
Shares of AMERISAFE (NASDAQ: AMSF), an insurance company focused on providing workers compensation insurance to small- and mid-sized businesses, tumbled as much as 13% on Thursday after reporting its first-quarter earnings results during the after-hours trading session on Wednesday.
So what
As you can probably guess from the substantial move lower, AMERISAFE's quarterly profit results came nowhere near what the Street had been forecasting for Q1.
For the quarter, AMERISAFE recorded $90.9 million in net premiums earned, representing a 5% year-on-year decline and $6.7 million in investment income, which was an 11% increase from the prior-year quarter. All told, the company's $97.7 million in revenue was pretty much right in line with the consensus revenue estimate.
Image source: Getty Images.
However, AMERISAFE reported $13.5 million in net income, which, on an adjusted basis, works out to $0.70 per share. These figures represent a respective 44% and 45% decline from the prior-year quarter. Book value also declined by nearly 3%, to $24.29. Comparatively, Wall Street had been looking for the company to earn $0.92 per share, meaning it missed by quite a bit.
Comments from CEO G. Janelle Frost indicate that competition in the workers compensation underwriting space has been increasing, which has necessitated competitive price cuts on AMERISAFE's end that wound up adversely impacting its results during the first quarter. The company's net combined ratio (a measure of margin for insurers, where the further below 100% a company is, the better its margin rate) rose from 70.8% to 86.6%.
Now what
The bright point of the report is that, as the Federal Reserve continues to tighten monetary policy and push interest rates higher, AMERISAFE should see its net investment income grow. Remember, it's common for insurers to invest their floats -- pooled premiums that haven't been paid out as claims -- in safe, short-term assets.
Still, investment income is just the icing on the cake, so the company will need to see improvement in its net combined ratio if it's going to regain the trust of Wall Street and investors. The next couple of quarters should give investors the answers we crave. Price cuts could hurt temporarily, but if the U.S. economy keeps growing and AMERISAFE can improve business retention, its cost-cutting efforts will be justified.
10 stocks we like better than AmerisafeWhen investing geniuses David and Tom Gardner have a stock tip, it can pay to listen. After all, the newsletter they have run for over a decade, Motley Fool Stock Advisor, has tripled the market.*
David and Tom just revealed what they believe are the 10 best stocks for investors to buy right now... and Amerisafe wasn't one of them! That's right -- they think these 10 stocks are even better buys.
Click here to learn about these picks!
*Stock Advisor returns as of April 3, 2017
Sean Williams has no position in any stocks mentioned. The Motley Fool has no position in any of the stocks mentioned. The Motley Fool has a disclosure policy.