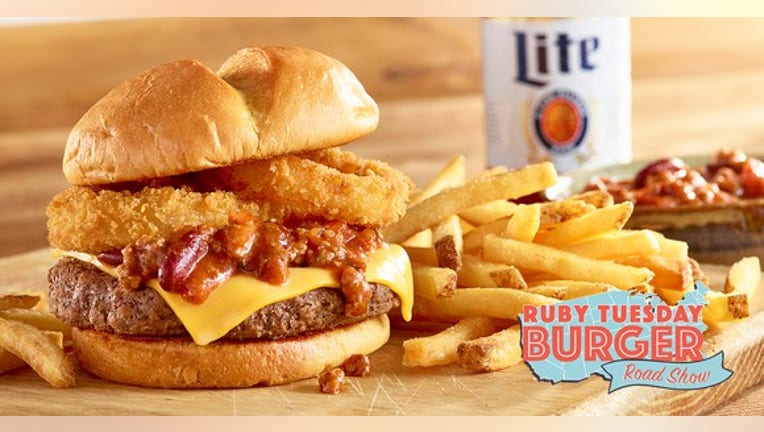 Image source: Ruby Tuesday.
Two of the biggest winners last week just happened to be hard-luck eateries. Shares ofRuby Tuesday (NYSE: RT)and Noodles & Co. (NASDAQ: NDLS) soared 16% and 19%, respectively.
There was no company-specific news accounting for the move in Ruby Tuesday. Noodles & Co. was played up as a stock under $10 worth considering in an article at TheStreet.com. The column focused on technical analysis, suggesting that Noodles & Co. stock was poised for a breakout on that basis, but it wasn't the only bullish nod.
Piper Jaffray analyst Nicole Miller Regan put out a note on the state of activism in the restaurant industry. She analyzed a whopping 149 activist campaigns that have taken in the restaurant space over the past two decades, concluding that 70% of those events resulted in positive returns for the target stock a year later. Most of those moves resulted in gains of at least 20%.
Regan argues that the uptick in activism will also result in a boost to buyouts, particularly among the smaller names that have taken a beating. She pointed to Noodles & Co. as one of five potential acquisition targets.
Hello, Ruby Tuesday
Ruby Tuesday's 16% pop was welcome, but the stock is still trading 35% lower year to date. The stock has surrendered nearly 90% of its value since peaking a dozen years ago. Ruby Tuesday's struggles have been well documented. The concept has been a laggard within the casual-dining niche for years, and the arrival of fast-casual and better-burger concepts has made things even worse.
Ruby Tuesday has responded to its fading popularity by closing down its poorest-performing locations. There are now 109 fewer restaurants than it had a year ago. Comps slipped in its latest quarter, and Ruby Tuesday is on a problematic streak of five straight quarterly deficits. Its CEO left earlier this year.
The chain has gone through several makeovers in recent years, but nothing seems to stick. It added 14 new items to its menu last month, even though just a few months earlier it was scaling back its menu to speed up prep times. That won't be enough. No matter what the chain tries, it never seems to be enough.
Chicken Noodles
Noodles & Co. didn't peak a dozen years ago like Ruby Tuesday, because it wasn't a publicly traded company until 2013. It hit the market at $18, riding the fast-casual boom. It peaked north of $50 shortly after its Wall Street debut, and it's since been another disaster. The stock has shed 90% of its value since its peak in early 2013.
Noodles & Co. was initially a market darling, but even fast-casual concepts can sputter. Comps have turned negative, and Noodles & Co. is also working on a streak of five consecutive quarterly losses.
The stock also had a big hole to dig itself out of this year. Noodles & Co.'s 19% surge last week was refreshing, but the stock is still trading 49% lower so far in 2016.
Investors are starting to warm up to restaurant stocks in general. The "restaurant recession" that some industry watchers were fearing appears to be abating. A strong week for Ruby Tuesday and Noodles & Co. doesn't mean that either company is turning the corner. They both have fundamental flaws that have yet to be addressed. However, investors willing to give the roughed-up stocks a chance is notable. Investor sentiment is turning, and now consumer sentiment will also have to turn to make the rallies sustainable.
10 stocks we like better than Ruby Tuesday When investing geniuses David and Tom Gardner have a stock tip, it can pay to listen. After all, the newsletter they have run for over a decade, Motley Fool Stock Advisor, has tripled the market.*
David and Tom just revealed what they believe are the 10 best stocks for investors to buy right now... and Ruby Tuesday wasn't one of them! That's right -- they think these 10 stocks are even better buys.
Click here to learn about these picks!
*Stock Advisor returns as of Nov. 7, 2016
Rick Munarriz has no position in any stocks mentioned. The Motley Fool has no position in any of the stocks mentioned. Try any of our Foolish newsletter services free for 30 days. We Fools may not all hold the same opinions, but we all believe that considering a diverse range of insights makes us better investors. The Motley Fool has a disclosure policy.