Rpt: Putin Says U.S. Strikes on Syria Illegal, Harm U.S.-Russia Ties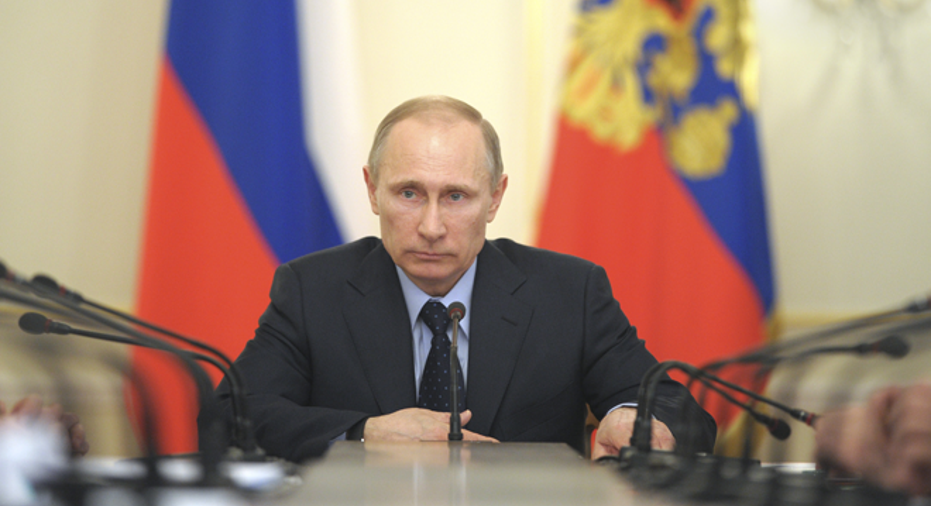 Russian President Vladimir Putin believes that U.S. cruise missile strikes on a Syrian air base broke international law and have seriously hurt U.S.-Russia relations, news agencies cited the Kremlin as saying on Friday.
Putin's spokesman Dmitry Peskov was cited as saying that the Russian leader, a staunch ally of Syrian President Bashar al-Assad, regarded the U.S. action as "aggression against a sovereign nation" on a "made-up pretext" and as a cynical attempt to distract the world from civilian deaths in Iraq.
Peskov was quoted as saying that Russia did not believe that Syria possessed chemical weapons and that the U.S. move would inevitably create a serious obstacle to creating an international coalition to fight terrorism, an idea that Putin has repeatedly pushed.
(Reporting by Andrew Osborn and Jack Stubbs; Ediitng by Sujata Rao)