Rpt: Kushner Family in Talks to Buy Miami Marlins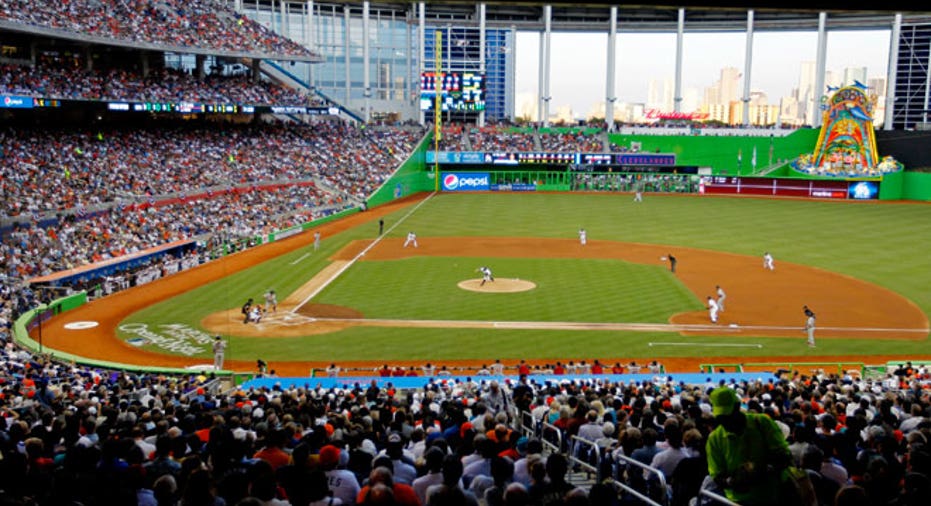 The Kushner family, relatives of President Donald Trump through son-in-law Jared Kushner, is in talks to buy the Miami Marlins baseball team, media said on Thursday.
Forbes magazine initially reported that the Marlins, owned by art dealer Jeffrey Loria, had a "handshake agreement" to sell the team to a New York real estate developer, in a deal valued at $1.6 billion.
Other media identified the Kushners as the buyers.
A representative of Kushner Companies, the family's real estate firm, declined to comment, while a spokesman for the Marlins could not be reached for comment.
The New York Times said the bid was being led by Jared Kushner's younger brother, Joshua, who is a venture capital investor, and their brother-in-law, Joseph Meyer.
The paper said neither Jared Kushner nor his father, Charles Kushner, who spent time in prison for tax evasion, was involved in the bidding.
Jared Kushner stepped down from his role as chief executive of Kushner Companies last month to focus on being a senior White House adviser.
Kushner, who married Trump's daughter Ivanka in 2009, has also been divesting assets, such as an equity interest in a Manhattan office tower.
It is not the first time the Kushner family has shown interest in acquiring a baseball team.
In 2012, Jared Kushner's name figured as a bidder for the Los Angeles Dodgers, Reuters reported at the time. The Dodgers ended up being sold to an investor group that included executives associated with Guggenheim Partners for $2 billion.
An auction of a major sports team tends to attract billionaires and high-profile wealthy individuals, but Major League Baseball officials have final say on a buyer.
The New York Times said internal questions had been raised within the league about whether ties to Trump could be harmful to its image.
The League was not immediately available for comment.
(Reporting by Liana B. Baker in San Francisco; Editing by Clarence Fernandez)