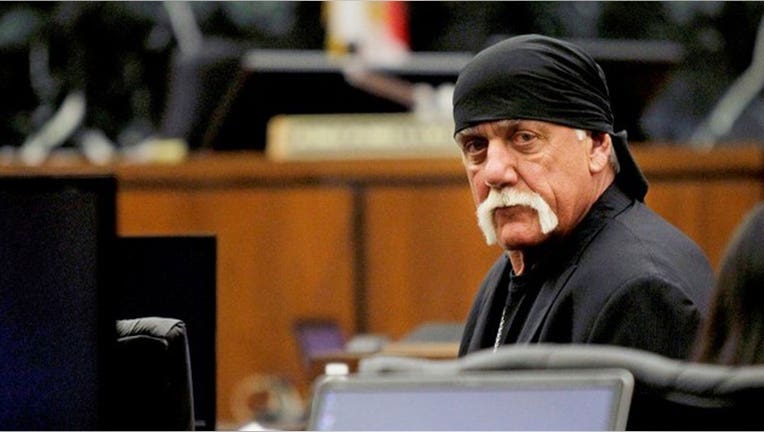 Gawker Media Group is engaged in preliminary talks with the former professional wrestler known as Hulk Hoganto reach a settlement over a $140 million invasion-of-privacy judgment that forced the digital media company into bankruptcy, according to two people familiar with the matter.
The talks come a week ahead of a court-administered auction that will see Gawker's founder, Nick Denton, lose control of the company he founded 14 years ago.
The people familiar with the matter said similar discussions had taken place throughout the legal process -- sometimes on orders from a judge and sometimes not -- but had led nowhere, and it was unclear if the new talks would lead to a settlement.
In a statement, Gawker said: "We've been hearing these rumblings many times over the years when the judge ordered settlement discussions, and you know where we are now despite that."
A spokeswoman for Terry Bollea, whose wrestling name was Hulk Hogan, couldn't immediately be reached for comment.
In March a Florida jury found Gawker and Mr. Denton guilty of invading the former wrestling champion's privacy by publishing a video of him having sex with the wife of a radio shock jock. Gawker is appealing the decision.
The case took a bizarre turn in May, when Silicon Valley billionaire and investor Peter Thiel acknowledged financing Mr. Bollea's legal fight against Gawker , which he said he believed had unfairly targeted people. Mr. Thiel was outed as gay in 2007 by Gawker's now-defunct Valleywag blog.
When the judge in the case upheld the ruling in May, it forced Gawker to file for chapter 11 bankruptcy protection. Mr. Denton, who was found personally liable for $10 million of the $140 million judgment and jointly liable, along with a former Gawker editor, for another $115 million, also filed for bankruptcy protection last week.
In his bankruptcy filing, Mr. Denton listed his only two assets as his 30% stake in Gawker and an apartment in Manhattan, which he listed at a combined value of less than $50 million.
A settlement wouldn't stop the bankruptcy auction of Gawker from moving forward. But it could set a damages amount that would leave the company, and perhaps Mr. Denton, with some cash after the company is sold. For Mr. Bollea's side, which may not be able to collect a payout while bankruptcy and appeal proceedings are under way, settling could be a way to cash in without waiting or risking that the appeal court's ruling is adverse.
Preliminary bids for the company, which includes sites like Deadspin, Lifehacker, Gizmodo, Jalopnik and Jezebel, as well as the namesake gossip and culture site Gawker, are due by 5 p.m. on Aug. 15. An auction will be held the following day.
Digital-media and magazine publisher Ziff Davis LLC has put in an opening bid of $90 million. A person familiar with the matter said that more than a dozen companies, mostly media companies, but also some financial groups, had taken a look at Gawker's financials.
The proceeds of the sale will be used to pay off the company's debts, the bulk of which stem from the jury award to Mr. Hogan.
Write to Lukas I. Alpert at lukas.alpert@wsj.com