Rpt: China Sovereign Fund to Seek Majority Control of Yum Unit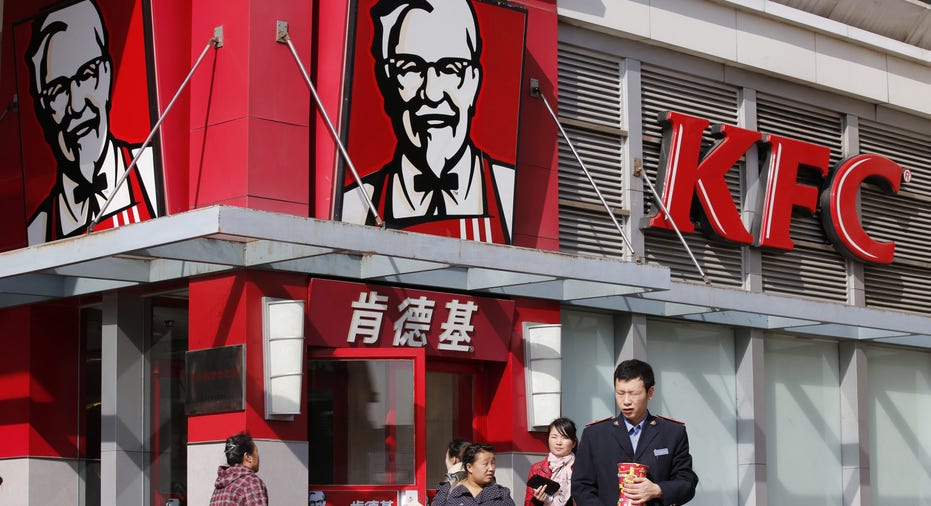 China Investment Corp, China's state-owned sovereign wealth fund, is backing a group of investors who have expressed interest in buying a majority stake in YumBrands' China unit, Bloomberg reported, citing people with knowledge of the matter.
A deal could value Yum's China unit at $7 billion (5 billion pounds) to $8 billion, Bloomberg said, citing sources.
The investor group also includes KKR & Co and Baring Private Equity Asia, the report said.
Sources told Reuters in March that Yum Brands was in talks with private equity firms KKR & Co and Hopu Investments, among others, over the sale of a minority stake in its China unit as it prepares to spin off the once booming unit.
Yum plans to spin off its 6,900 restaurants in China, which account for about half of the company's total sales, by the end of 2016. Yum China would list on the New York Stock Exchange, and possibly in Hong Kong.
Yum Brands and CIC could not be immediately reached for comment.
(Reporting by Rama Venkat Raman in Bengaluru; Editing by Sunil Nair)