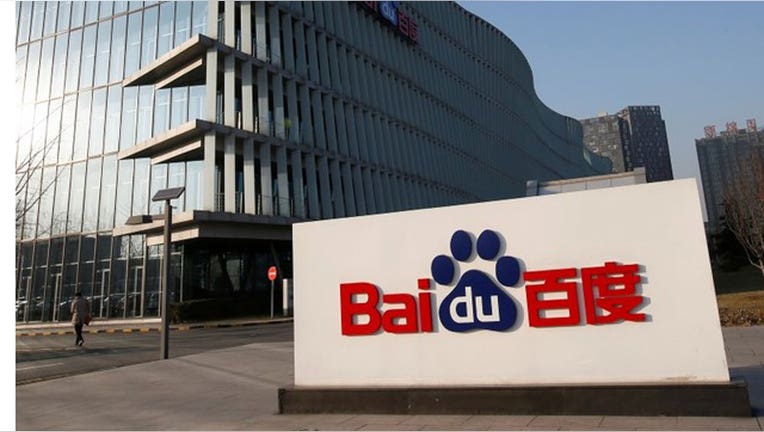 Chinese internet giant Baidu is planning an initial public offering of its video-streaming site iQiyi.com that could value the unit at up to $5 billion, according to people familiar with the matter.
Baidu is considering listing iQiyi in either Hong Kong or the U.S. next year, the people said. The company is planning to issue a convertible bond or similar instrument to raise funds from investors before the IPO, the people said, although the size and timing of that fundraising wasn't clear.
iQiyi is expected to raise about $1 billion through the IPO, according to one of the people, but the exact amount remains fluid and terms could change as the company negotiates with prospective investors.
iQiyi said at its annual marketing conference in Shanghai in October that it planned to invest as much as 10 billion yuan ($1.4 billion) to buy and produce content in the coming year.
A spokeswoman for iQiyi declined to comment.
The plans come after an aborted attempt by the Chinese search giant's chief executive Robin Li to buy the unit earlier this year for $2.3 billion.
While Baidu's shareholders have pushed the search giant's management to improve the profitability of its video and on-demand units, many considered Mr. Li's bid a low-ball offer.
The IPO, which is expected to value iQiyi at between $4 billion and $5 billion, is likely to be seen as a better deal for Baidu shareholders than the buyout bid in February by a consortium led by Mr. Li, which also included iQiyi founder and CEO Yu Gong. Some investors criticized it as a sweetheart deal for Mr. Li to profit at the expense of Baidu's investors, and it was dropped in July after the two sides failed to reach an agreement on the deal structure and purchase price.
Those investors included New York hedge fund and Baidu investor Acacia Partners LLC, which wrote an open letter to Mr. Li criticizing the low sale price. Acacia said the offer valued iQiyi at $2.8 billion compared with a $4.8 billion valuation for Youku Tudou, the rival video platform that Chinese e-commerce giant Alibaba Group Holding Ltd. bought in 2015.
Shanghai market-research firm 86Research values iQiyi at $5.8 billion. The firm values a rival business run by Chinese internet behemoth Tencent Holdings Ltd. at $7.4 billion, and Youku at $4.7 billion.
Live streaming has seen rapid revenue growth in Asia, particularly in China, where it is forecast to become a $5 billion market by the end of 2017, according to data-analytics firm App Annie.
iQiyi, which was founded in 2010, said in June that the number of paid subscribers to its streaming service had surpassed 20 million, up from 10 million in December 2015 and five million in May 2015. Its global partners include Paramount Pictures, 21st Century Fox Inc. and Lions Gate Entertainment Corp., which provide the company with content.
It ranked as the top video-streaming app by revenue in China between November 2015 and October 2016, according to App Annie. Tencent Video ranked in third place, while Youku ranked fifth.
Write to Alec Macfarlane at Alec.Macfarlane@wsj.com and Rick Carew at rick.carew@wsj.com