Royal Dutch Shell's Management Wants You to Know These 5 Key Things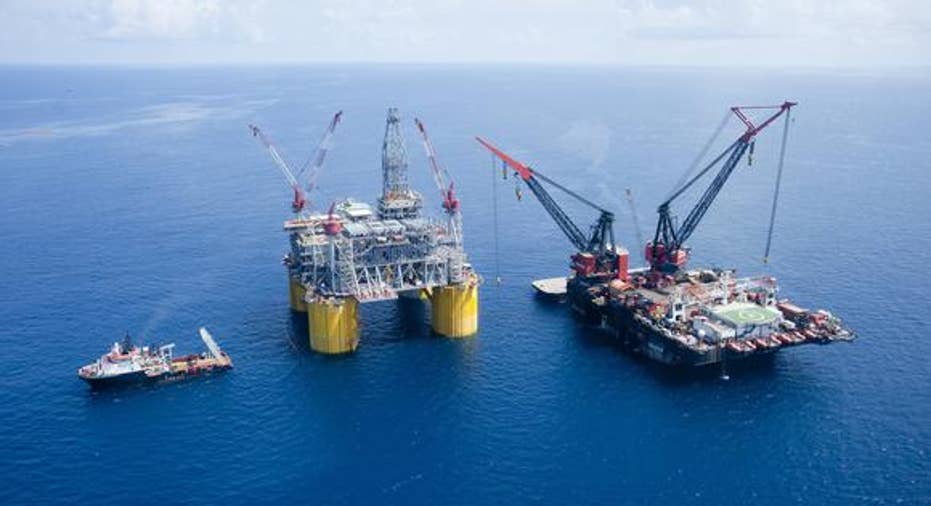 Image Source: Royal Dutch Shell via Flickr.com.
Last quarter was a pretty rough one for Royal Dutch Shell . The company was forced to take more than $7.9 billion in charges to the income statement to write down some abandoned development projects, and its oil and gas production in the Americas continues to be a bit of a headache.
Management was well aware of how these results looked, and so on its most recent conference call its executives acknowledged these weaknesses but also had some things to say that any investor in Shell should be aware of. Here are five quotes from the most recent conference call that provide some juicy tidbits into how to view this company over the long term.
Down, but not completely out, of AlaskaEarlier this fall, Shell announced that it was suspending all drilling operations in the Chukchi Sea off the coast of Alaska, citing a dry well and an even drier market for oil and gas. According to CEO Ben van Beurden, the company learned a lot of lessons from the experience. At the same time, though, they aren't completely labeling its Alaska program as "do not resuscitate":
With oil and gas prices where they are today, it's hard to imagine Shell returning to this part of the world anytime soon. If oil prices were to spike for some unforeseen reason, though, then it could just as quickly go back on the table.
We want to be a cost leader, not just profitable at a costMany of Shell's peers in the integrated oil and gas space use a certain price of oil for making budget decisions on new investments. Shell, on the other hand, takes another approach. As explained by van Beurden:
What he is saying here is that rather than have each investment clear some single price point hurdle, Shell looks at similar projects in terms of size and scope, and looks to be on the lower end of the cost curve of that asset class. The obvious benefit to this is that it helps a company be more adaptive to the environment in which it's operating, but the downside is the fact that it is a much more complex decision-making process.
The BG Group price isn't setOne thing that CFO Simon Henry wanted to remind analysts and investors of is that Shell has not yet paid for the acquisition of BG Group . And thanks to the way the deal is structured, the price tag has actually gone down since the announcement back in April. Henry said:
Granted, the only reason Shell is getting a lower price tag is because its shares are down that much. If stock prices were for some reason to shoot up -- not sure why that would happen, but it's not out of the realm of possibilities -- then the price tag for BG would jump right back up again.
Don't rule out our buyback program just yetAnother component of the BG deal that seemed pretty attractive to investors is the company said it plans to execute a $25 billion stock repurchase plan starting in 2017. Of course, the price of oil and gas hasn't exactly cooperated since that announcement, so some analysts were starting to ask if this program was still on the table. So, Henry wanted to clarify Shell's position on the whole thing:
If oil prices were to remain at the lows we have seen in 2015, it's hard to imagine Shell being able to execute this share repurchase program. Then again, we're still a way off from when the repurchase program would start, so there isn't any point in getting too worked up because of it yet.
We can be profitable in U.S. shale if done the right wayA critique of Shell and many other integrated oil and gas companies was that they have not been able to be profitable in North American shale because they were late to the game. It also meant that they needed to spend a lot to get their operations up and running in these regions. Today, though, thanks to earlier investments and a better understanding of these reservoirs, the company anticipates continued spending in shale. According to Henry:
In other interviews, van Beurdenhas referred to this as "drill to fill," where the company produces enough oil and gas in these regions to fully utilize the existing infrastructure. Any more than that, where new projects need to be done, and it becomes uneconomical again. So, chances are if oil prices remain in this range through 2016, Shell will probably just keep production at the same rates in these regions to maximize what it already has and doesn't need to overcommit to capital projects.
The article Royal Dutch Shell's Management Wants You to Know These 5 Key Things originally appeared on Fool.com.
Tyler Crowe has no position in any stocks mentioned.You can follow him at Fool.comor on Twitter@TylerCroweFool.The Motley Fool has no position in any of the stocks mentioned. Try any of our Foolish newsletter services free for 30 days. We Fools may not all hold the same opinions, but we all believe that considering a diverse range of insights makes us better investors. The Motley Fool has a disclosure policy.
Copyright 1995 - 2015 The Motley Fool, LLC. All rights reserved. The Motley Fool has a disclosure policy.