Roper Technologies Ends 2016 on a Strong Note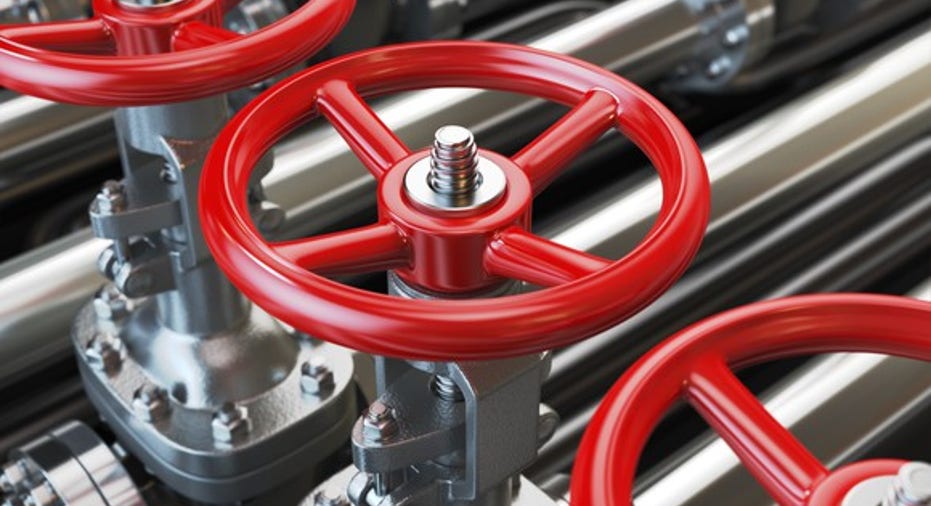 Roper Technologies(NYSE: ROP) finished up a peculiar fiscal 2016 with a strong set of fourth-quarter results. Its two largest segments (RF technology and medical and scientific imaging) had a strong year, while the less important other two (energy systems and controls and industrial technology) were both impacted by weak energy and industrial spending. However, with the market now anticipating improving energy spending and industrial production in the U.S., investors were surely looking to Roper for a broadly positive outlook for 2017. Let's take a look at the details from the fourth-quarter results and what management said about the coming year.
Roper Technologies' fourth quarter: The raw numbers
Starting with the headline figures:
Fourth-quarter revenue of $1.011 billionrepresenting year-over-year growth of 7% is in line with a previous forecast of 7%-9% growth in the second half.
Fourth-quarter adjusted diluted EPS of $1.86 came in toward the high end of the previous guidance range of $1.77-$1.89.
Full-year adjusted diluted EPS of $6.57 was at the high end of the previous guidance range of $6.48-$6.60.
It was a pretty good quarter for Roper Technologies. However, the earnings need to be put in context with of a couple of key points.
Weak energy spending hurt Roper Technologies in 2016. Image source: Getty Images.
First, management's EPS guidance range for the fourth quarter was relatively broad due to uncertainty on the timing of the ramp-up on a project to convert nine New York Metropolitan Authority bridges and tunnels to all-electronic tolling. However, on the fourth-quarter earnings call, CEO Brian Jellison said, "We had a faster start to the all-electronic tolling in the New York City bridge and tunnel program than we expected." In fact, the work generated $15 million in the quarter (around 1.5% of the quarter's revenue) with another $37 million expected in 2017. In other words, revenue growth was favorably impacted by a timing issue.
Second, it's worth remembering that management started its fiscal 2016 expecting full-year adjusted diluted EPS in the range of $6.85 to $7.15, only to cut it to $6.57 to $6.71 in the second-quarter earnings presentation, and then lower it again to $6.48 to $6.60 in the third quarter. All told, Roper delivered a strong end to a year in which guidance was cut along the way.
What happened in the fourth quarter?
The following chart shows the relative importance of each segment to profitability in 2016 versus 2015. As you can see below, profit growth in RF technology and medical solutions more than compensated for declines in energy systems and controls and industrial technology, resulting in overall segment operating profit growth of 4.5%
Data source: Roper Technologies presentations. In millions of U.S. dollars. Chart by author.
Roper ended the year on a good note in terms of results, but arguably, the market got more excited by its order book and 2017 guidance. With a highly acquisitive company like Roper Technologies, it's usually a good idea to strip out acquisition-led growth and focus on organic growth, but even after doing this, the following table still shows strong underlying revenue growth for the two largest segments. Moreover, organic order growth was very good in the quarter -- positive in all segments including energy systems and controls -- leading to a positive 2017 revenue outlook in each segment.
| Segment | Q4 Organic RevenueGrowth | Q4 Organic Order Growth | 2017 Revenue Growth Outlook |
| --- | --- | --- | --- |
| Energy systems and controls | (8%) | 7% | Flat to low-single-digit |
| Industrial tech | (1%) | 1% | Low-single-digit |
| RF technology | 3% | 24% | Around 60%, with mid-single-digit organic growth |
| Medical solutions | 8% | 8% | Mid-single-digit organic growth |
| Total | 7% | 11% | 20%-22%, with organic growth of 3%-5% |
Data source: Roper Technologies presentations.
All told, total orders were up 17%, leading to a book-to-bill ratio of 1.07, an indicator of good future growth.
Meanwhile, Roper's reputation as an asset-light business with an excellent cash flow profile was enhanced by management pointing out that working capital as a percentage of revenue fell to 1.8% (compared to 3.5% in 2015 and 5% in 2014). Since working capital eats into operating cash flow, the reduction in the ratio helped Roper increase its adjusted operating cash flow by 8% to more than $1 billion.
Guidance
Headline guidance for the full-year 2017 is as follows:
Revenue growth of 20%-22%
Adjusted diluted EPS of $8.82-$9.22
Operating cash flow of $1.15 billion
First-quarter adjusted diluted EPS of $1.92-$2.00
Looking ahead
Roper Technologies looks to be in good shape for 2017, and investors will be hoping the expected recovery in energy and industrial spending kicks in during the year. Management continues to execute very well operationally, and provided its end markets hold up, investors can expect a better year in 2017.
10 stocks we like better than Roper TechnologiesWhen investing geniuses David and Tom Gardner have a stock tip, it can pay to listen. After all, the newsletter they have run for over a decade, Motley Fool Stock Advisor, has tripled the market.*
David and Tom just revealed what they believe are the 10 best stocks for investors to buy right now... and Roper Technologies wasn't one of them! That's right -- they think these 10 stocks are even better buys.
Click here to learn about these picks!
*Stock Advisor returns as of February 6, 2017
Lee Samaha has no position in any stocks mentioned. The Motley Fool recommends Roper Technologies. The Motley Fool has a disclosure policy.