Rocker Meat Loaf Collapses on Stage in Canada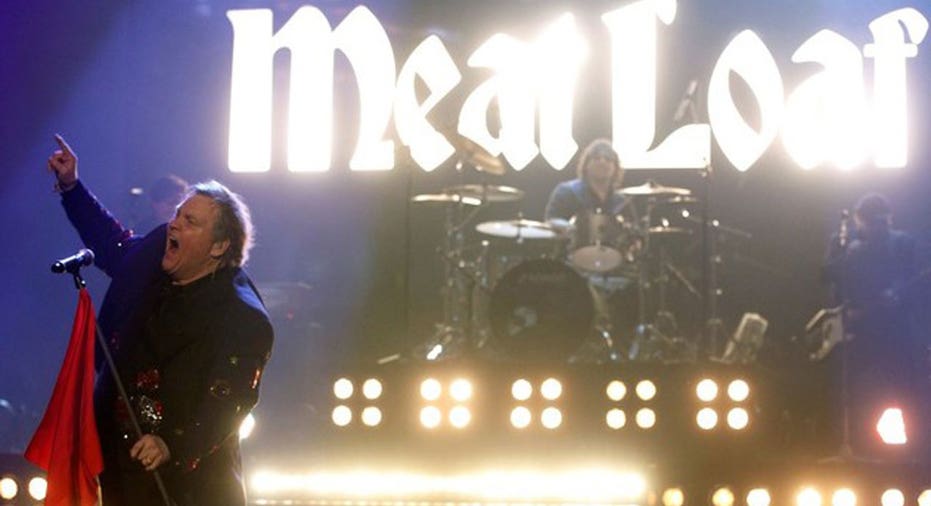 American rock singer Meat Loaf collapsed on stage while performing in Canada on Thursday, videos posted online showed, days after he postponed a show due to illness.
The 68-year-old dropped his microphone and fell to the floor in the middle of his 1993 hit "I'd Do Anything for Love (But I Won't Do That)". Stage hands and band members rushed to his aid as he lay on the stage.
"I didn't know if it was real. All of the band stopped playing instantly," fan Lotta Shandalla told the Edmonton Journal newspaper after concertgoers were ushered out of the Jubilee Auditorium in the city in Alberta province.
Emergency personnel responded at the scene, the newspaper said. His condition was not known and authorities in Edmonton were not available for comment.
Meat Loaf postponed a show in Calgary on Monday due to illness.
With a huge voice and a body to match, the "Bat Out of Hell" singer, born Marvin Lee Aday in Dallas, Texas, had slimmed down in recent years but suffered from frequent health problems and told Reuters in 2013 he would stop touring.
"I outweigh (Mick) Jagger by about 100 pounds (45 kgs) and that counts for something. He hasn't seen the wear and tear," he said at the time.
Meat Loaf pulled out of a concert in Britain in 2013 hours before he was due on stage. He canceled a European Tour in 2007 after being diagnosed with a cyst on his vocal chords and has collapsed on stage at least once before.
He later blamed blackouts on past concussion injuries and other health problems on asthma. In 2012, he underwent a knee replacement operation.
(Reporting by Brendan O'Brien in Milwaukee; Editing by Robert Birsel and Robin Pomeroy)