Rite Aid shares are rallying big time today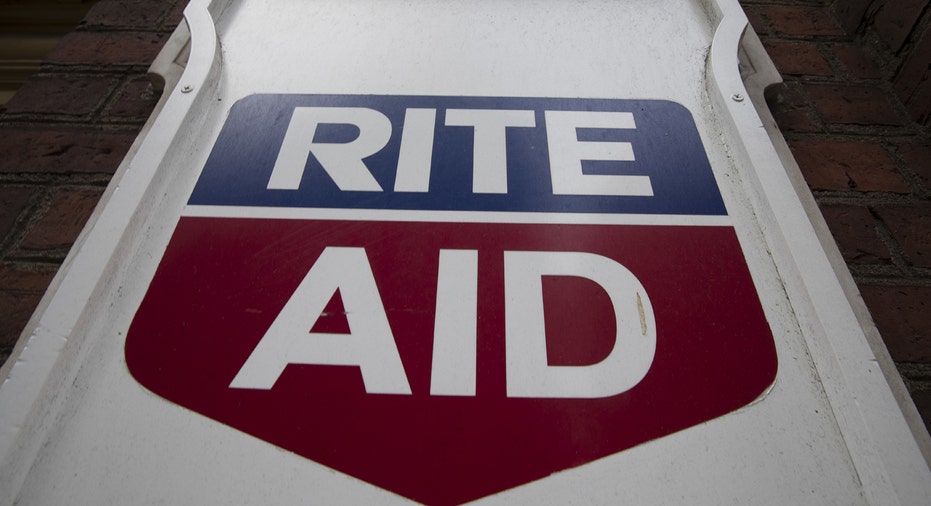 What happened
After Rite Aid (NYSE: RAD) announced after the bell on November 27 that it closed on the transfer of 97 stores to Walgreens Boots Alliance (NASDAQ: WBA), its shares climbed 16.3% higher as of 11:30 a.m. EST.
Ticker
Security
Last
Change
Change %
RAD
RITE AID CORP.
2.08
-0.13
-5.88%
WBA
WALGREENS BOOTS ALLIANCE INC.
32.70
+0.37
+1.14%
So what
After regulators balked at Walgreens' proposal to acquire Rite Aid entirely, Rite Aid agreed to a new plan in September that sold 1,932 of its stores to Walgreens for $4.375 billion in cash.
On Nov. 27, Rite Aid reported that it's officially shifted ownership of the first batch of stores to Walgreens, and it reiterated its plan to use the bulk of the money it receives from Walgreen's to reduce its mountainous levels of debt. Because of tax-loss carryforwards, Rite Aid expects its tax bill on the sale to be small.
The sales process is expected to continue over the coming months, with a target date for shifting ownership of all the stores involved by next spring.
Now what
Rite Aid will emerge from this deal financially healthier, but it has a lot of work to do to reignite growth at its remaining stores. The company's revenue slipped 4.4%, to $7.68 billion last quarter, and even after adjusting for one-time items, including the $325 million termination fee it received from Walgreens because of the prior failed merger agreement, it still lost $0.01 per share.
The company's revenue is hampered by lower foot traffic and falling prices on generic drugs. Those challenges can't be overcome overnight. However, refreshing its stores, expanding its pharmacy benefit-management business, and investing in patient-friendly services, such as in-store clinics, could help get things going in the right direction.
The biggest certainty from this news is the additional financial flexibility it provides. Rite Aid spent $111 million on interest on its debt last quarter alone, so any reduction in its long-term debt from its current $7.08 billion level will significantly help its profitability.
Rite Aid's biggest risk, however, is that any investments it makes now are "too little too late." Walgreens and CVS Health have been spending big money over the past few years to tighten up their market share -- which means they have a big lead on Rite Aid.
5 Simple Tips to Skyrocket Your Credit Score Over 800!Increasing your credit score above 800 will put you in rare company. So rare that only 1 in 9 Americans can claim they're members of this elite club. But contrary to popular belief, racking up a high credit score is a lot easier than you may have imagined following 5 simple, disciplined strategies. You'll find a full rundown of each inside our FREE credit score guide. It's time to put your financial future first and secure a lifetime of savings by increasing your credit score. Simply click here to claim a copy 5 Simple Tips to Skyrocket Your Credit Score over 800.
Todd Campbell has no position in any of the stocks mentioned. His clients may have positions in the companies mentioned. The Motley Fool has no position in any of the stocks mentioned. The Motley Fool has a disclosure policy.