Rite Aid Same-Store Sales Pressured by Generics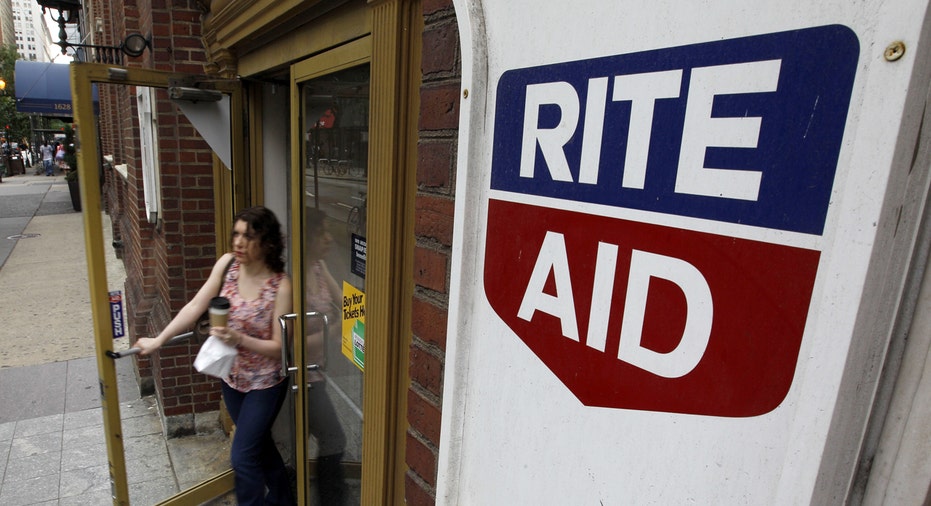 Rite Aid said sales figures came in below Wall Street estimates in its second quarter as pharmacy reimbursement-rate pressure and generic drugs cut into results.
Same-store sales decreased 2.5% in the quarter from a year ago as a 0.1% increase in retail sales was offset by a 3.6% decrease in pharmacy sales. The company said new generic drugs, which are generally cheaper and less profitable, were responsible for much of the pharmacy decrease. The company also cited a "challenging reimbursement-rate environment."
In all, Rite Aid reported a profit of $14.8 million, or 1 cents a share on a per-share basis, compared with a profit of $21.5 million, or 2 cents a share, a year prior. Excluding certain items, adjusted per-share earnings fell to a 3 cents a share from 6 cents a year earlier.
Revenue climbed 4.8% to $8.03 billion.
Analysts polled by Thomson Reuters had forecast adjusted earnings of 2 cents on $8.17 billion in revenue.
The third-largest drugstore chain agreed last October to merge with No. 1 Walgreens Boots Alliance in a $17.2 billion deal. The companies are still working with regulators to get that deal approved. On Wednesday, Rite Aid said it continues to expects the deal to close in the second half of the year. Earlier this month Walgreens said it would divest more of its stores than previously expected to help satisfy the Federal Trade Commission's review.
The chain, like its rivals, has expanded into the health and wellness sector. During the quarter it remodeled 85 wellness stores, which offer organic food and natural personal-care options and feature consultation rooms for discussions with pharmacists. Looking ahead, the company plans to focus on its flu immunization campaign and converting additional stores to the format. Those stores now represent 2,214 of its 4,550 stores in all.
In February 2015, Rite Aid agreed to buy pharmacy-benefit manager Envision Pharmaceutical Services for about $2 billion. Revenue in its pharmacy services segment increased 53% to $1.63 billion as revenue in its retail pharmacy segment fell 2.4% to $6.49 billion.
Shares,up 4.8% in the last three months, were inactive in premarket trading.
Write to Austen Hufford at austen.hufford@wsj.com