RIM Stock Up on Talk BlackBerry Maker Hired Goldman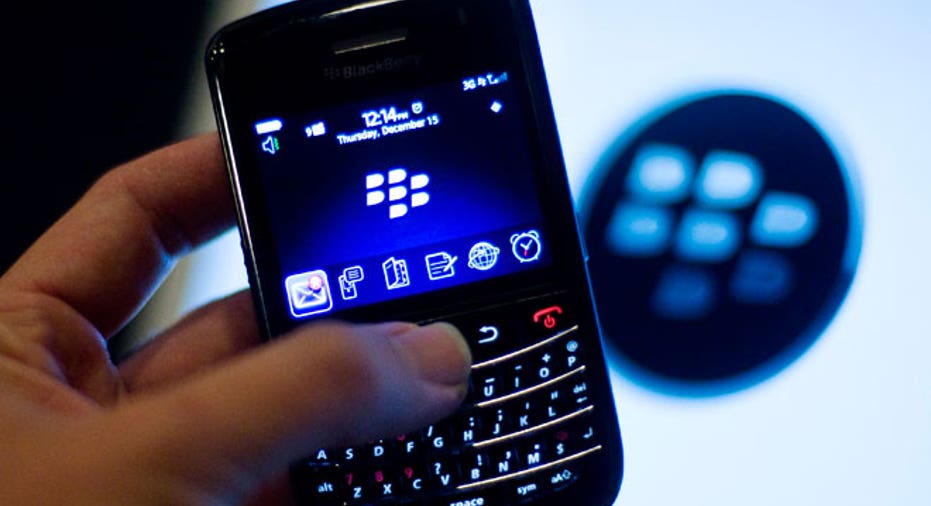 Shares in Research In Motion climbed nearly 4 percent on Thursday on market speculation the BlackBerry maker had hired investment bank Goldman Sachs to explore strategic options.
RIM has been the target of a steady stream of takeover talk as its market valuation has crawled along at multi-year lows amid product delays and profit warnings.
Analysts have largely downplayed the prospects of a sale, saying no natural buyers exist and that current management is focused on turning around the company's fortunes.
"It's up on Goldman, but I wouldn't put too much on that," said one trader who declined to be identified.
RIM stock jumped sharply in September on reports that activist investor Carl Icahn might take a stake, and again a week later on talk it had hired an investment bank.
It jumped again in December after Reuters reported that Amazon.com and other potential buyers had considered a bid.
RIM was not immediately available to comment. It typically declines to comment on rumor or speculation. Goldman was also not immediately available.
The stock was steady at $16.05, a 2.8 percent increase, just after midday on Nasdaq. In Toronto, the shares were up 2.7 percent at C$16.35 after rising as high as C$16.63.
The stock has lost 75 percent of its value in the past year. (Reporting by Alastair Sharp in Toronto and Nadia Damouni in New York; editing by Rob Wilson)