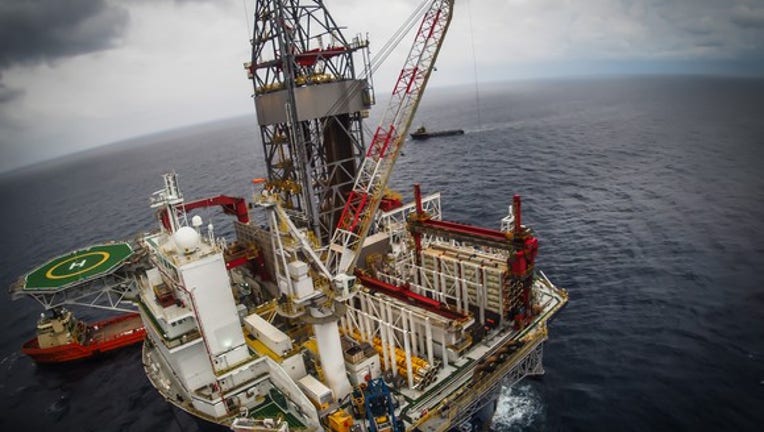 After enjoying a bit of a bounce-back quarter to end last year, RigNet's (NASDAQ: RNET) financial results took a step back during the first quarter. Not only did revenue decline, but earnings also remained mired in the red.
RigNet results: The raw numbers
| Metric | Q1 2017 | Q1 2016 | Year-Over-Year Change |
| --- | --- | --- | --- |
| Revenue | $48.1 million | $62.8 million | (22.9%) |
| Net income (loss) | ($2 million) | ($1.3 million) | N/A |
| EPS | ($0.11) | ($0.08) | N/A |
Data source: RigNet Inc.
What happened with RigNet this quarter?
RigNet's just couldn't keep its momentum going.
Revenue was not only down from the year-ago quarter but also slumped 8.9% from the fourth quarter.
In the managed-services segment, revenue was $44.1 million, 6.6% less than last quarter and 19% below the year-ago quarter. Driving the decline was the continued impact of lower offshore drilling activities. Meanwhile, revenue from systems integration and automation was $4 million, down 28.6% from last quarter and 49.8% from the year-ago period, also because of weaker offshore drilling activities.
That revenue decline kept earnings in the red. That said, while RigNet's net loss widened versus the year-ago period, it did shrink from the fourth quarter, when the company reported a net loss of $3.8 million, or $0.21 per share, thanks to lower general and administrative costs.
The company continues to generate free cash flow despite the harsh operating environment, producing $4.1 million ofunlevered free cash flow during the quarter. However, that was down from the roughly $5.7 million it generated last quarter and in the year-ago period.
Image source: Getty Images.
What management had to say
CEO Steven Pickett commented on the results:
One thing Pickett pointed out is that while the offshore sector remains challenging, the onshore drilling market is experiencing a notable recovery. That helped drive a significant improvement in the number of other sites the company serves, which increased from 240 in the fourth quarter to 304 during the first quarter. Leading this onshore growthis the pickup in drilling activities from U.S. shale drillers. Devon Energy (NYSE: DVN), for example, pointed out in its first-quarter report that it exited the quarter running 14 rigs, which is up from less than five at one point last year. Meanwhile, Devon expects to operate as many as 20 drilling rigs this year as it ramps up output. As more drillers increase their rig count, it should open up additional opportunities for RigNet.
Looking forward
But while RigNet will benefit from this improvement in onshore drilling, its bread-and-butter business is offshore, which isn't yet showing any signs of improvement. Most companies operating in that space don't expect that trend to reverse in the near term. For example, the management team of oil-field service giant Baker Hughes (NYSE: BHI) said on its first-quarter conference call that it expects further offshore activity reductions in the second quarter. However, Baker Hughes does think the worst in the offshore market will be over at some point this year. That certainly gives some hope that RigNet's results could finally start showing some real signs of improvement later this year.
10 stocks we like better than RigNetWhen investing geniuses David and Tom Gardner have a stock tip, it can pay to listen. After all, the newsletter they have run for over a decade, Motley Fool Stock Advisor, has tripled the market.*
David and Tom just revealed what they believe are the 10 best stocks for investors to buy right now... and RigNet wasn't one of them! That's right -- they think these 10 stocks are even better buys.
Click here to learn about these picks!
*Stock Advisor returns as of May 1, 2017
Matt DiLallo owns shares of RigNet. The Motley Fool owns shares of Devon Energy. The Motley Fool recommends RigNet. The Motley Fool has a disclosure policy.