Riddle Me This: Should NXP Semiconductors NV Pay Dividends?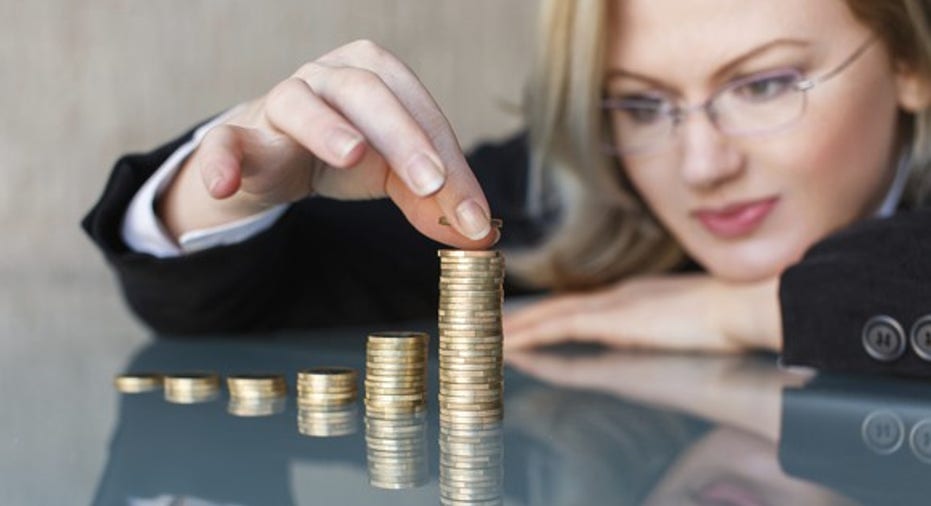 The semiconductor industry is stacked to the rafters with great dividend stocks. NXP Semiconductors is not one of them. Should the Dutch chipmaker join the payout party by outlining the first dividend policy in the company's history?
Spoiler alert: Yep, NXP dividends are coming up. I'm not sure that's the best idea ever, but it's a done deal.
Let me explain.
The real dividend kings
I was not kidding about the plethora of fine dividend payers in the semiconductor sector. Take a look at a handful of examples:
Industry titan Intel sports a kingly 3.5% dividend yield and a 20-year dividend history. It only takes 39% of Intel's free cash flows to keep these checks coming, and the company recently got back to raising its payouts after a couple of years with a stable quarterly payout.
Texas Instruments comes with a slightly leaner yield, stopping at 2.4%. On the other hand, these payouts have been growing without interruption in each of the last 12 years. Intel's annual dividend payout has increased by 160% over the last 10 years, while TI's checks grew 1,170% larger.
Qualcomm offers yet another unique balance between dividend growth and sustainability. The 4.1% yield rests on 13 years of uninterrupted annual increases, including a 341% boost across the last 10 years. Qualcomm's dividends occasionally consume more than 60% of the company's lumpy free cash flows, but that ratio has fallen back to just 45% again.
These chip stocks focus on different markets, from mobile devices to data center servers. Intel makes all of its chips on in-house manufacturing lines, Qualcomm outsources all of its manufacturing, and TI runs a hybrid production model. But all three are offering splendid dividend payouts, all with an eye to shareholder-friendly policies for the long term.
They are by no means unique, either. It's easy to find great dividend payers in this particular industry.
So why shouldn't NXP join this club?
Why not, indeed? The company offers healthy cash flows with exciting growth markets right in its sights. The company ships components to the world's leading smartphone and tablet models, and is the undisputed leader in automotive computing -- at a moment in time where that market is spring-loaded for an impressive rocket ride.
By fiscal year 2019, NXP expects to deliver $4 billion in adjusted EBITDA profits. Free cash flows should land in the same zip code. Some of that incoming cash will be used to retire debt papers, most of which were used to finance the $11.8 billion acquisition of Texas-based rival Freescale. NXP also likes to buy back its own shares, a policy which absorbed 87% of NXP's free cash flows in the first quarter.
These moves will continue. On the first-quarter earnings call, CFO Dan Durn vowed to continue his "aggressive" share buyback policy, buying back as many shares as possible by the end of Q2 2017. By then, the long-term debt load should have dwindled from $8.3 billion to roughly $6 billion.
And that's where the company plans to start a dividend policy.
Image source: NXP.
That's a great idea, right?
At the recent analyst day, NXP promised to start paying dividends by the end of 2017. It's just one of several cash deployment goals, leaving room for even more share buybacks and heavy investment in R&D projects.
There is nothing wrong with having a generous dividend policy -- except when there are better places to invest that cash. In my view, this is one of those mistakes.
Let's say that NXP delivers $4 billion of annual free cash flows by the end of 2017. It's an ambitious goal, but arguably possible. That steady trickle of share buybacks might have reduced the company's share count by 5% by then. Again, aggressive but doable. And management might follow the lead of other recent dividend newcomers in the tech sector, starting slow but eventually using something like 25% of free cash flows to power those brand new dividends.
All of these assumptions would work out to an annual dividend policy near $3 per share, or a 3.5% effective yield if you lock in shares at today's buy-in prices. That's right in line with Intel or Qualcomm, with some extra headroom for even further dividend growth. So far, so good.
But I think that's an unfortunate time to start sending out dividend checks. Remember the huge growth opportunities that lie ahead of NXP, mostly in the automotive market? That dividend budget could be used to boost NXP's research and development budget by roughly 50% overnight. And with these wide open growth markets ahead, that would be a far wiser use of additional cash.
I hope I'm overestimating the size of NXP's future dividend checks, and that the R&D boost will get a larger slice of the incoming cash pie. Otherwise, this seemingly shareholder-friendly cash return policy might hurt more than it helps in the long run.
The article Riddle Me This: Should NXP Semiconductors NV Pay Dividends? originally appeared on Fool.com.
Anders Bylund owns shares of Intel. The Motley Fool owns shares of and recommends NXP Semiconductors and Qualcomm. The Motley Fool also recommends Intel. Try any of our Foolish newsletter services free for 30 days. We Fools may not all hold the same opinions, but we all believe that considering a diverse range of insights makes us better investors. The Motley Fool has a disclosure policy.
Copyright 1995 - 2016 The Motley Fool, LLC. All rights reserved. The Motley Fool has a disclosure policy.