Rhode Island refuses to release hand-delivered Amazon pitch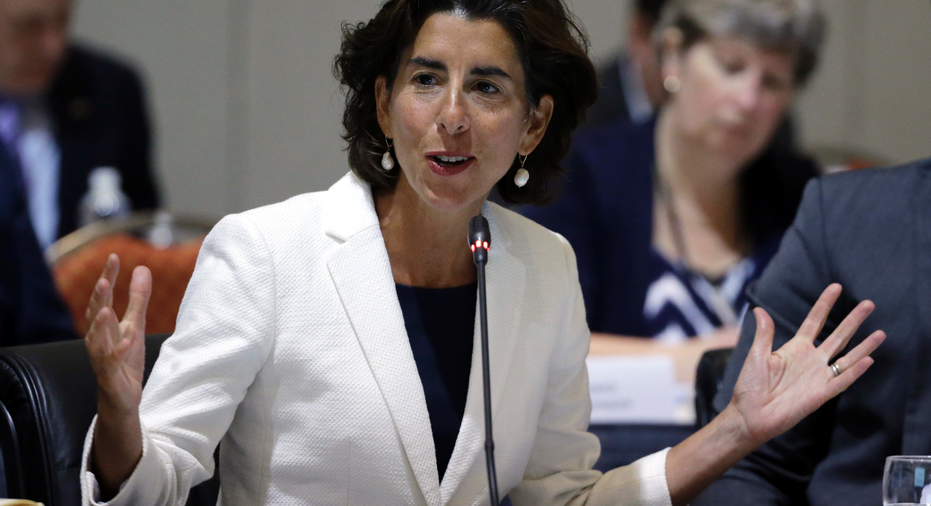 Rhode Island economic development officials say the state's bid to become home to Amazon's second headquarters was hand-delivered by an employee who personally flew to Seattle, where the company is based.
The detail was included in a set of documents released by the Commerce Corp. in response to an open records request by The Associated Press.
The Commerce Corp. refused to release the application itself, and it declined to release any studies it used to determine the benefits of luring Amazon to Rhode Island. It said those documents were exempt from the state's Access to Public Records Act, citing exemptions for documents that contain strategy and discussion of the potential investment of public funds, as well as preliminary drafts and notes.
More than 15 states and cities, including Chicago, Cleveland and Las Vegas, refused requests from The Associated Press to detail the promises they made to try to lure the company.
But Rhode Island did release invoices and contracts related to making and promoting the application. They showed that the agency spent $6,911 on the application, including legal fees, work on a website and travel to Seattle.
It also included a contract with a Harvard architecture professor, Preston Scott Cohen, an alumnus of the Rhode Island School of Design. He worked pro bono to create renderings for potential Amazon buildings in Providence, according to Matt Sheaff, a Commerce spokesman.
Invoices show charges for airfare, hotel and parking at Boston Logan International Airport for a Commerce RI executive vice president who Sheaff said hand-delivered the application "out of an abundance of caution."
"We felt it was important for us to not only submit electronically, but also deliver it in person," he said. "We took this entire process seriously, and it was important for us, so out of an abundance of caution, we did both."
Democratic Gov. Gina Raimondo told the AP in an interview last month that Amazon had asked the state for more information about its application, but had not indicated any timetable for its decision.
"They asked a lot of questions, they engaged with us," she said. "They've indicated to us they're impressed with our proposal."