Revenue Growth Drives PNC's 1Q Profit Up 26%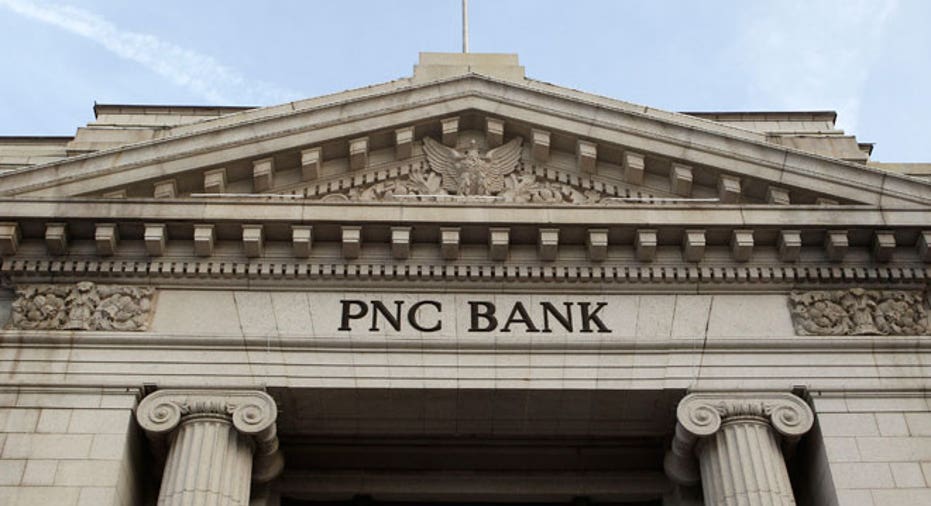 PNC Financial Services Group (NYSE:PNC) beat the Street on Wednesday with first-quarter earnings that climbed 26% amid stronger revenue and lower expenses, while its net interest margin continued to narrow.
Profit during the latest period was $1.01 billion, or $1.76 a share, versus a year-earlier profit of $805 million, or $1.44 a share. Analysts were looking for earnings of $1.57 a share.
Revenue rose 6% to $4 billion, in line with Wall Street's view, on improved noninterest income and net interest income. Expenses checked in at $2.4 billion, a decline of 2.4% year-over-year and 15% from the fourth quarter in the last fiscal year.
Net interest margin, a gauge of lending profitability, fell to 3.81% from 3.90% a year ago and 3.85% in the previous quarter.
"PNC's diversified businesses delivered solid revenue despite weaker lending in the first quarter and, combined with significantly reduced expenses, drove improved returns for our shareholders," Chief Executive James Rohr said in a statement. "We are making important progress on all of our strategic priorities as we continue to focus on growing deposits, loans and revenue."
PNC, one of the largest lenders in commercial real estate, also reported more loans it deems uncollectable. Net charge-offs increased to $456 million from $333 million last year. In the fourth quarter, net charge-offs were $310 million. However, the lender said overall credit quality improved during the latest period.
Like its industry rivals, PNC has been able to lessen the amount of funds it sets aside to cover risky loans, given strengthening credit conditions in the U.S. PNC recorded credit-loss provisions of $236 million, down 26% sequentially but an increase of 28% over the prior year.
Shares of PNC were trading 17 cents lower at $64.63 Wednesday afternoon.