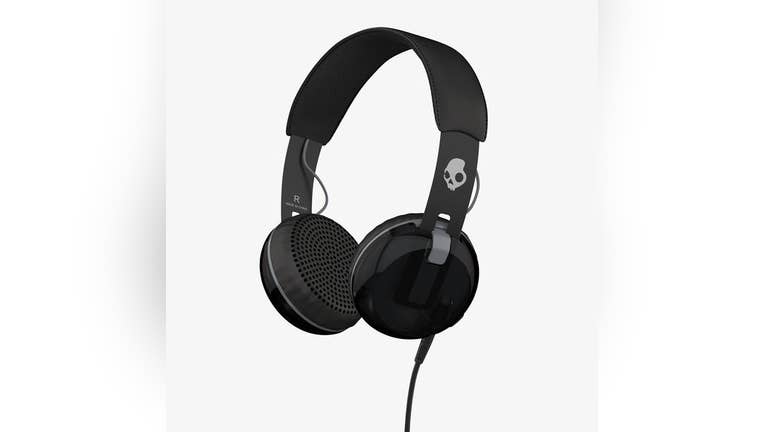 Headphone company Skullcandy reported its fourth-quarter results after the market close on March 2, coming up short of its own guidance, which it was forced to slash back in January. Sales slumped and profits declined substantially, with a weak market for headphones in the U.S. and currency issues plaguing the company's results. Here's everything you need to know about Skullcandy's latest report.
The raw numbers
| Metric | Q4 2015 | Q4 2014 | YOY Growth |
| --- | --- | --- | --- |
| Sales | $96.1 million | $96.8 million | (0.8%) |
| Net Income | $6.1 million | $7.4 million | (17%) |
| Earnings Per Share | $0.21 | $0.26 | (19%) |
Data source: Skullcandy Q4 earnings report.
What happened with Skullcandy this quarter?U.S. sales rose just 3% year over year, while international sales slumped 11%. On a constant currency basis, total sales increased by 2%.The company suffered from general weakness in the U.S. headphone market, as well as currency fluctuations.
Image source: Skullcandy. Gross margin fell 300 basis points to 40.3%. U.S. gross margin slumped 350 basis points to 41%, while international gross margin slumped 220 basis points to 37.9%.
Operating income slumped 21.3% year over year, driven by a decline in gross profit and offset by a 3% decline in operating costs.
Adjusted for currency, both operating income and earnings per share declined 7%.
Skullcandy also provided guidance for the first quarter.
Revenue is expected to change in a range of negative 4% to flat year over year.
Net loss expected in a range of $0.15 to $0.17 per share.
And for fiscal 2016:
Mid- to high-single-digit revenue growth expected compared with 2015.
Earnings per share between $0.24 and $0.28, up from $0.20 in 2015.
What management had to sayCEO Hoby Darling had plenty of positive things to say about the results:
Darling was optimistic about the future, despite facing challenges as well:
Looking forwardSkullcandy was forced to drastically cut its guidance back in January, and the company's performance was far worse than its initial guidance called for. Some of this was out of its control, as the U.S. headphone market was surprisingly soft during the fourth quarter, and currency continues to weigh on results. But Skullcandy missed even its revised guidance, and it has yet to prove to investors that things are getting better.
The good news is that Skullcandy has a solid balance sheet, with no debt whatsoever, and it expects its cash balance to increase during 2016. This gives the company time to turn things around, but with the stock close to all-time lows, investors don't appear very confident in Skullcandy's future.
The article Revenue and Profits Slump at Skullcandy Inc. originally appeared on Fool.com.
Timothy Green has no position in any stocks mentioned. The Motley Fool recommends Skullcandy. Try any of our Foolish newsletter services free for 30 days. We Fools may not all hold the same opinions, but we all believe that considering a diverse range of insights makes us better investors. The Motley Fool has a disclosure policy.
Copyright 1995 - 2016 The Motley Fool, LLC. All rights reserved. The Motley Fool has a disclosure policy.