Retirement planning? Couples, mind the age gap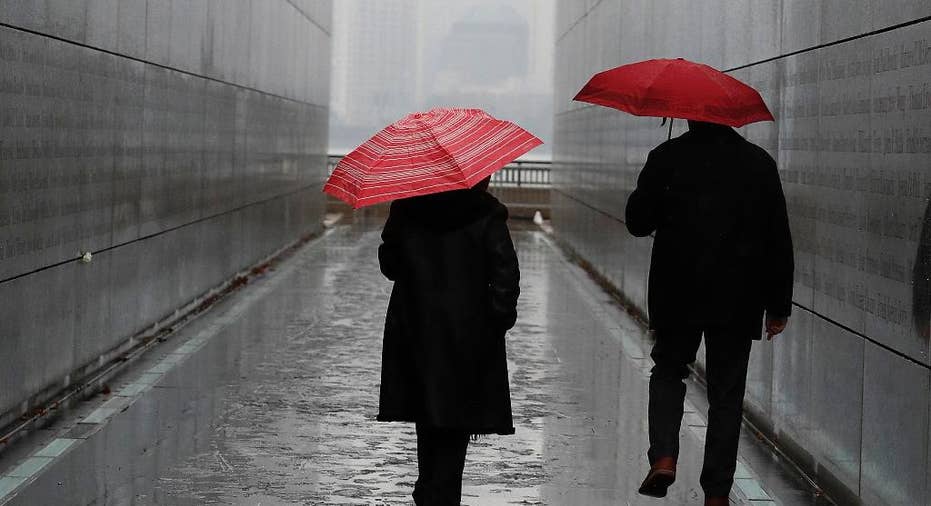 An age difference in your relationship doesn't just mean your favorite bands are from different decades.
As you approach retirement together, that age gap becomes a factor in decisions about when you retire and when you take Social Security, and in planning how much money you need to save and how it should be invested.
A GAP CAN STRETCH YOUR RETIREMENT YEARS
Especially if the younger partner is a woman, an age difference can mean you need your money to last longer. Women outlive men on average, which adds additional years to retirement.
As a couple, your retirement time horizon should be computed from the longest life expectancy of the two of you, says Kathleen Hastings, a certified financial planner with FBB Capital Partners in Bethesda, Maryland.
According to Social Security's life expectancy calculator , a woman who is 45 years old today and reaches full retirement age at 67 can expect to live an additional 21 years, to age 88. A man who is 50 today and lives to 67 is expected to live an additional 18 years, to age 85.
But as a couple, they may need to draw on their retirement savings from the time he turns 67 to the time she turns 88, a significantly longer span of 26 years — and many financial planners would add a few years to that projection as extra insurance.
PLAN FOR THE YOUNGER PARTN
To plan for those extra years in retirement, mixed-age couples should save more, work longer and invest with an eye toward the longer life expectancy in the relationship, says David Hunter, a certified financial planner with Horizons Wealth Management in Asheville, North Carolina.
"The older someone gets, the more conservative they tend to be," Hunter says. "But when you're coming at it from two different ages, if the older person can stomach the volatility, you should probably invest with the younger person's time horizon in mind. You're trying to prepare your assets to be around for that second individual."
Couples tend to want to retire together, which can tempt a younger partner to take early retirement in order to align with the older partner's retirement plans.
But doing so could result in several financial drags on the couple, Hastings says. The early retiree could end up with a shortened timeline of Social Security contributions, and miss out on years of contributions to a 401(k) or other workplace retirement plan.
"Someone has to make sacrifices to make up for that loss of income, and you either do that by working longer or saving more," Hastings says.
If retiring at the same time is important to you, consider whether the older partner can work longer to meet the younger one at his or her full retirement age, or use a retirement calculator to figure out how much more you'll need to save to accommodate those extra years of distributions rather than contributions.
STRETCH YOUR RESOURCES
Allocating your investments with the younger partner in mind means you'll take a more aggressive approach, which should allow your money to continue to grow and last longer. But distributions are required from tax-deferred retirement accounts — like traditional 401(k)s and IRAs — beginning at age 70½.
If you're married, your age difference spans more than 10 years and the younger spouse is the sole beneficiary, the amount of that required minimum distribution will be calculated using the IRS' Joint Life and Last Survivor Expectancy Table . This allows the account holder to draw less than he or she would if using the table for the standard RMD calculation. That can leave more of your money to grow tax-deferred, assuming you want or need to draw only the minimum required.
You should also consider how to make the most of other sources of income. If the older spouse can put off claiming Social Security until age 70, for example, that person will maximize his or her monthly benefit, as well as survivor benefits for the younger spouse. Pension elections can be set to joint and survivor benefits, which will allow a surviving spouse to continue to receive benefits once the pension owner dies.
All of this requires planning, so as with all things retirement, the earlier you get a road map in place, the better, Hastings says. "People often don't think about this until it's too late."
_______
This article was provided to The Associated Press by the personal finance website NerdWallet . Email staff writer Arielle O'Shea: mailto:aoshea@nerdwallet.com. Twitter: @arioshea.
RELATED LINKS:
Social Security Administration: Life expectancy calculator https://www.ssa.gov/planners/lifeexpectancy.html
NerdWallet: retirement calculator: https://nerd.me/2k12iP2
IRS: Joint life and last survivor expectancy table: https://www.irs.gov/publications/p590b/index.html#en_US_2014_publink1000231236